Korean beauty has become the gold standard in skincare lately. Utilizing both innovative technology and ancient tradition, the typical Korean skincare routine can include upwards of 10 steps and investing in a medicine cabinet's worth of expensive products. While we all want the envious moisturized, flawless Korean complexion—double digit steps and spending serious cash on products you don't even know what they do isn't something most college students have time for.
Luckily there is one Korean skincare brand I have found that is accessible and provides all the magic of K-beauty. Tony Moly is a brand that cult beauty fans can't get enough of (myself included). The too-cute-for-words products, which blend innovation and must-have cosmetics with brightly colored, playfully adorable packaging, make it hard to avoid. Another amazing quality of this product is that it does not contain any parabens, talc, benzophenone, or triethanolamine, which can all be harsh on your skin.
Here are four ways to incorporate Korean beauty into your skincare routine that are fast, affordable, and approachable!
SHEET MASKS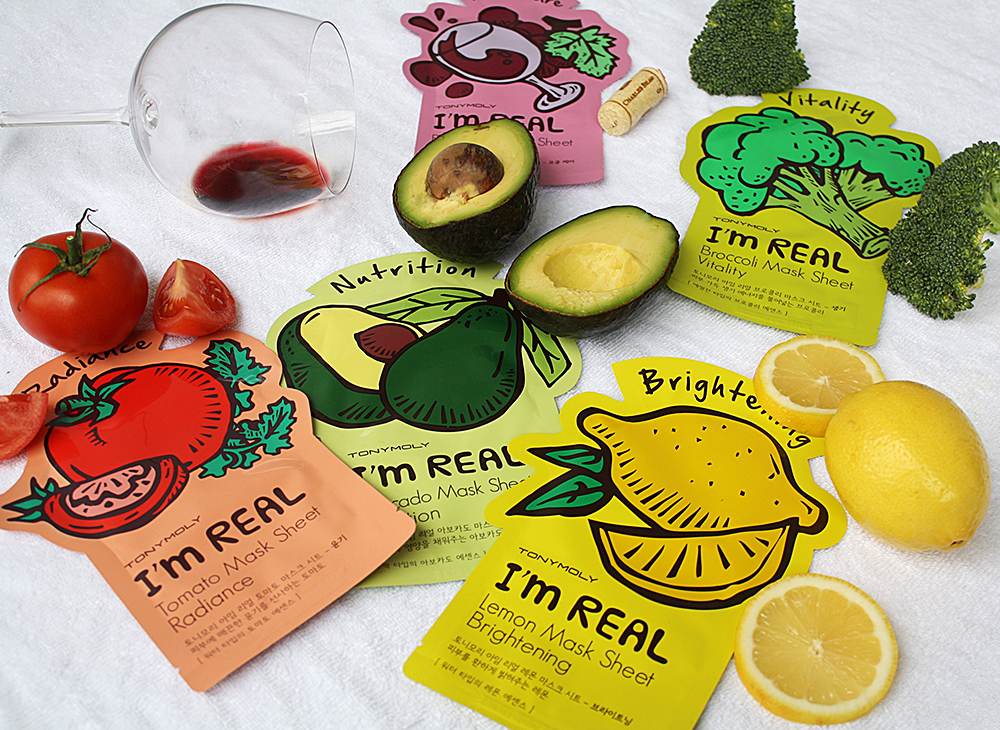 While your morning schedule (ie snoozing your alarm four times) may not allow for an intensive cleaning ritual, a sheet mask is a great way to incorporate K-beauty into your lifestyle and skincare. (Netflix and Tony Moly anyone?)
Tony Moly carries various lines of sheet masks, but I love how cute these are and you can't go wrong with any of them (especially when they are $4 each)! In case you wanted to target a specific skincare concern of yours, here are my picks and the real ingredients that make these masks magical.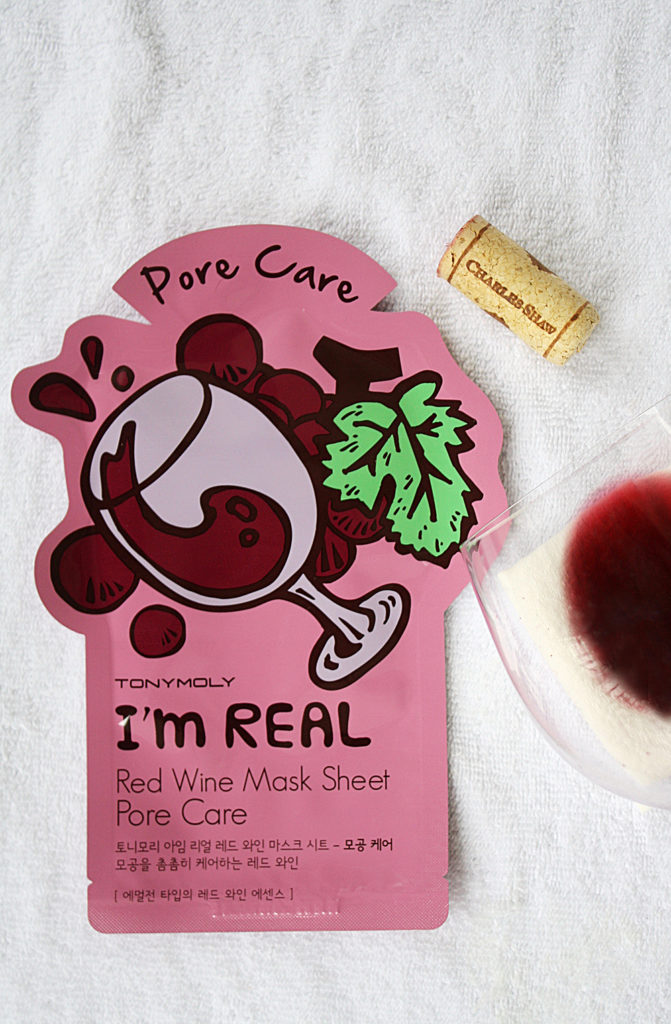 Red Wine Mask for Pores: Formulated with red wine extract to reduce the appearance of enlarged pores while tightening and purifying skin.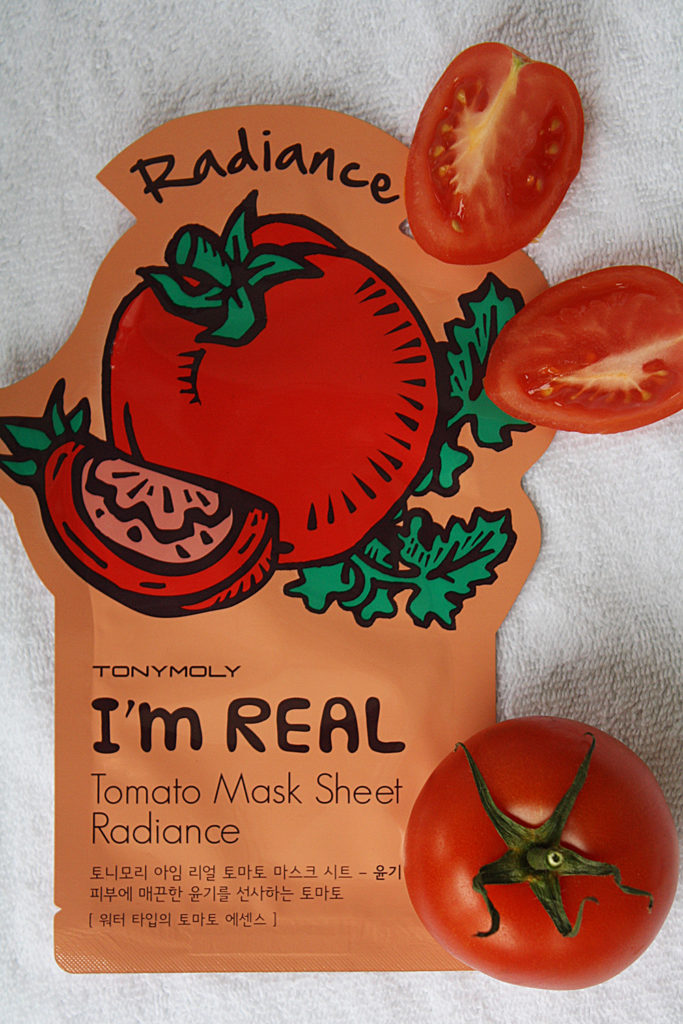 Tomato Mask for Radiance: Filled with tomato extract and an enriched water-based essence that yields maximum hydration with glowing effects.
Makgeolli Mask for Purifying:  Filled with a latex-based essence that is infused with natural oils to provide maximum elasticity and purification.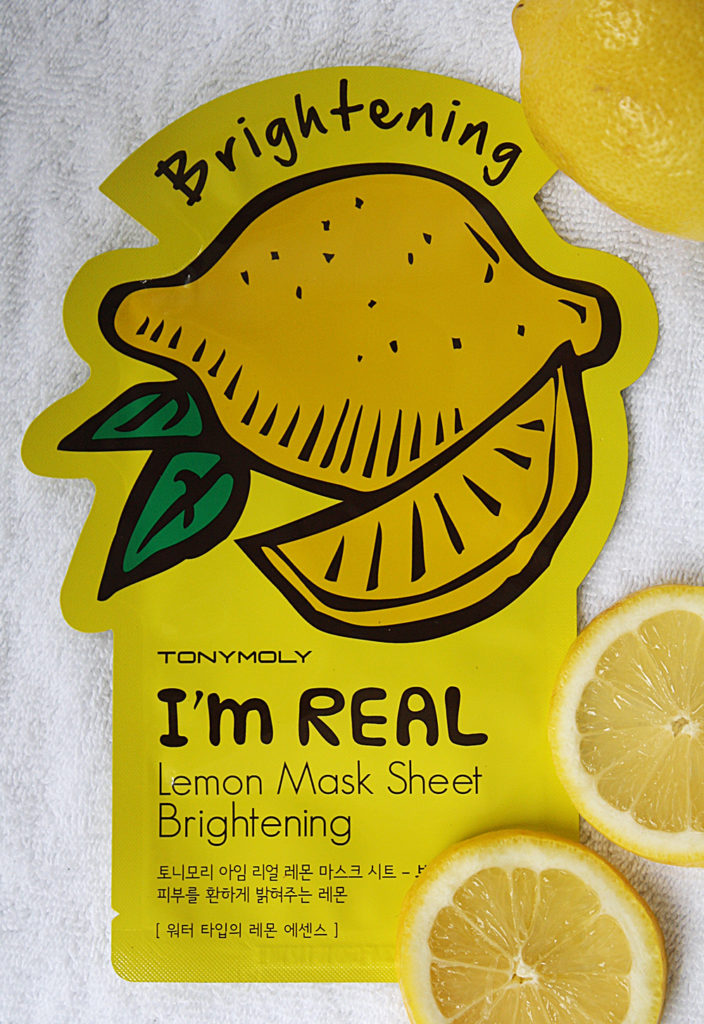 Lemon Mask for Brightening: Filled with lemon extract and an enriched water-based essence that yields maximum hydration with brightening effects.
Tea Tree Mask for Soothing: Transform dull, tired skin into healthier-looking, moisturized skin. Known as an effective, natural anti-inflammatory agent, green tea leaf extracts are rich in antioxidants which protect skin from harmful environmental factors and soothes tired, fatigued skin, irritated skin. It is further enriched with lemon, rosemary, thyme, and jasmine extracts to soothe and balance skin.
Rice Mask for Clear Skin: Infused with natural oils to provide elasticity and brightening effects.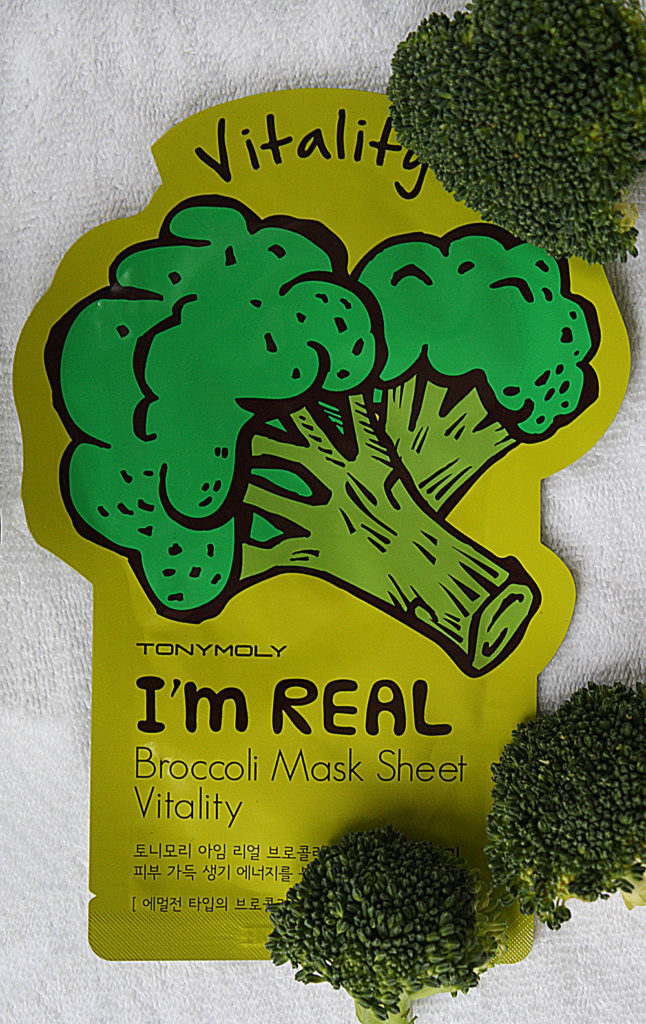 Broccoli Mask for Vitality: Formulated with antioxidant-rich broccoli extracts that protect skin from various environmental stressors, reversing the drying effects of pollution and UV rays. (Don't worry, this mask doesn't actually smell like broccoli!)
Pomegranate Mask for Elasticity: Formulated with pomegranate extract and an enriched water-based essence that provides hydration while promoting elasticity.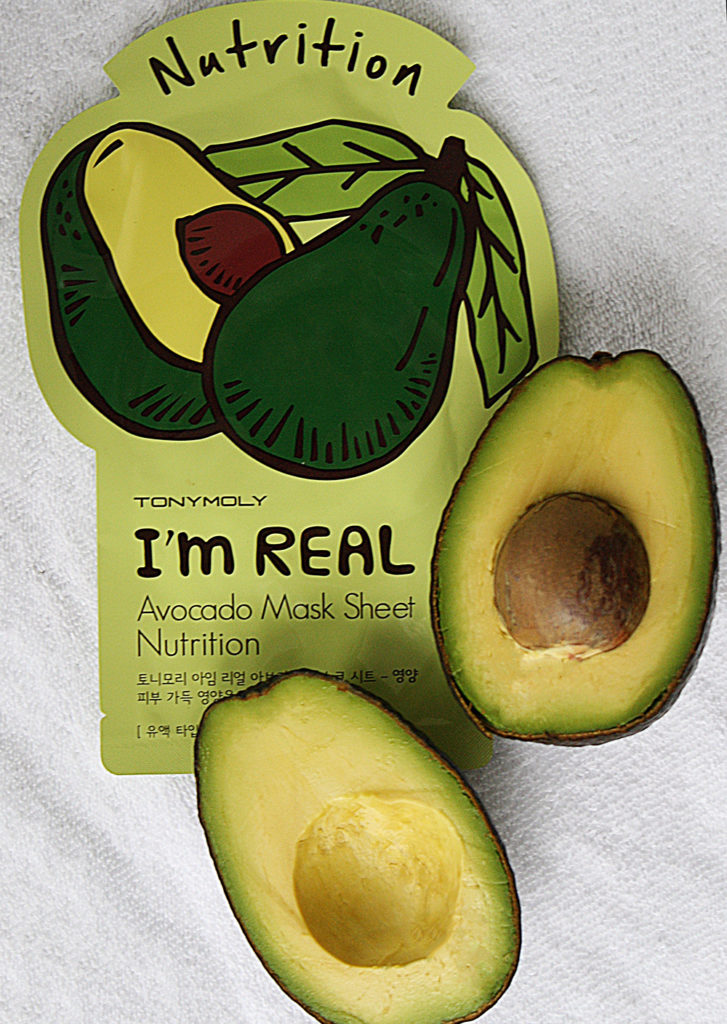 Avocado Mask for Nutrition: Formulated with avocado extract to deliver needed nutrients deep within the skin.
Aloe Mask for Moisturizing: Filled with aloe extract and an enriched water-based essence that yields maximum hydration with moisturizing effects.
Seaweed Mask for Purifying: Filled with a micro emulsion-based essence that cleanses your skin with natural oils and waters and delivers needed nutrients deep within the skin.
PORE MINIMIZINER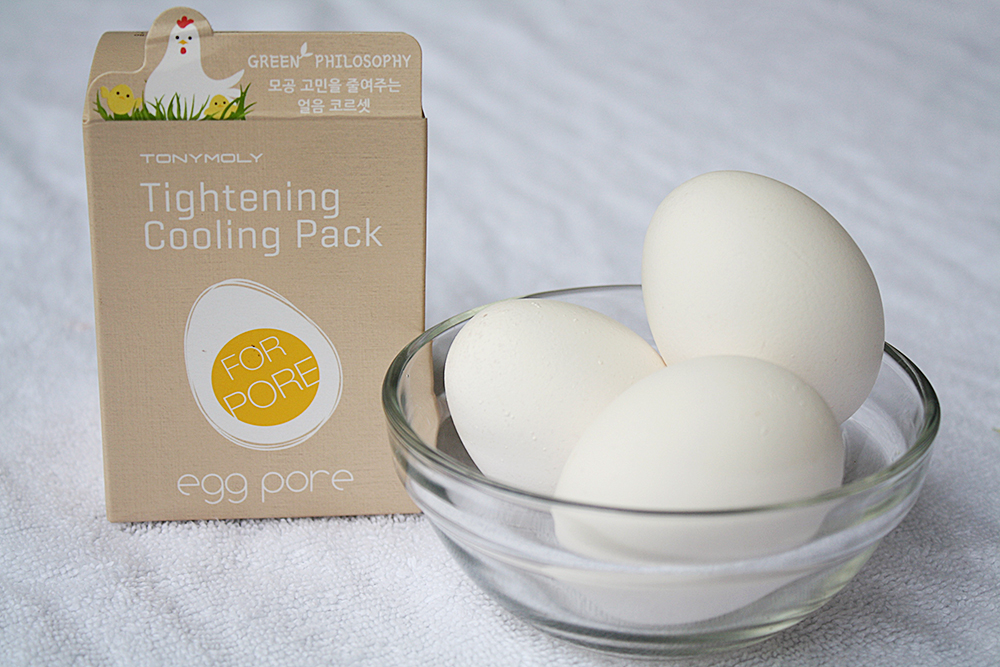 The Tightening Cooling Pack from the egg pore collection is a five star product. It is essentially a self cooling pack that tightens pores. Mild, soft texture removes sebum gently and provides pore elasticity. The cooling aspect of this product is no joke. Instantly, after applying this product you will feel a cool, clean, refreshing sensation, as it works to break down the build up in your pores.
CLEANSER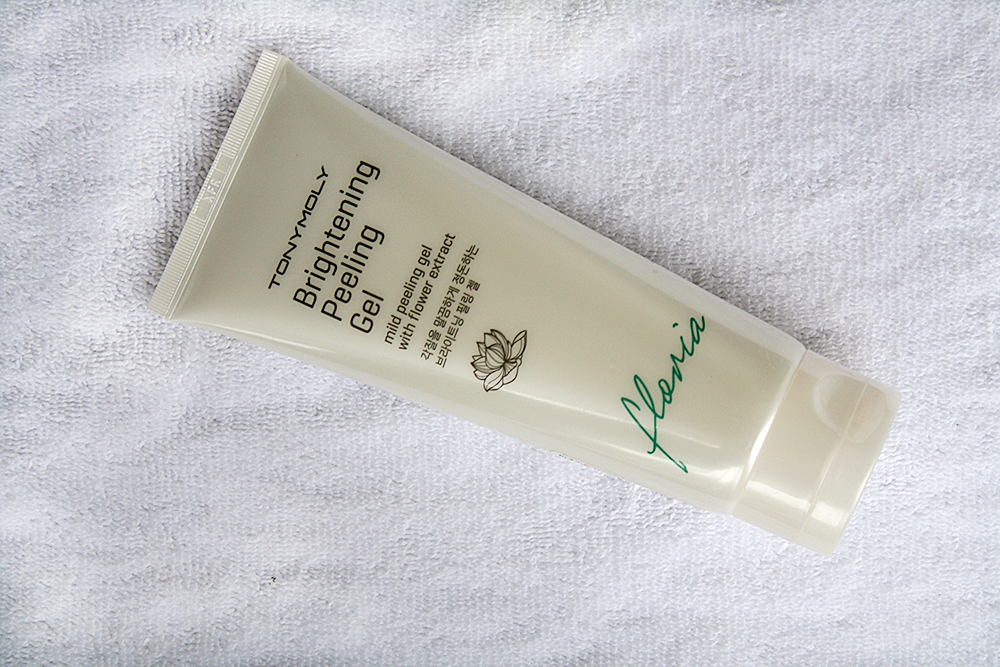 The Brightening Peeling Gel is definitely an interesting product. It comes out almost like a thick serum, which you apply to the face and massage. As you massage the gel, you remove dead skin cells and impurities for softer skin. Finish by rinsing with warm water.
Tip: Massage face using circular motions for best results. Also, because this product is so gentle on the skin you can use it daily.
EYE PATCHES
I saved the best for last! The My Little Pet Eye Patches and by far my go to Tony Moly product. This product brightens up you tired, dull and dark eyes, with whitening, cool and refreshing hydrogel patches. These eye patches feature ingredients like vitamin B3 and sunflower seed extract to revitalize, firm, and moisturize dull under-eye skin. Green tea extract offers moisture for moisturized and smooth skin. Not only do they feel amazing, but they actually show results as soon as the next morning with only one application!
Tip: Make sure that this is your last step of your night time face routine. DO NOT wash or rinse face after removing the patches, because this will allow the essence to work throughout the night. Gently pat the under eye area to ensure absorption.