Sponsored in part by Old Navy
As the weather gets colder and we shift into the holiday spirit, we're inspired to take a break from the books and escape from campus a bit. Whether your destination is epic or everyday, this season is about celebrating the magic of these places we can only explore during the holidays. And if we can travel in style? Even better!
Whether you're beginning your holiday shopping, jetsetting home for the holidays or cozying up by the fire with family and friends, Old Navy has everything you need. Are you a proponent of the layered look? Want to live in chunky knits? Crave some standout outerwear? Old Navy has pieces that speak to your travel style.
Check out how our CollegeFashionista Style Gurus travel in #OldNavyStyle this season with their favorite Old Navy items and their holiday dressing advice! Show us what you are getting and giving this holiday season with the hashtag #OldNavyStyle.
"Dressing for the holidays is incorporating red and plum for me. They are the perfect festive colors! Also when I'm wearing a skirt or dress, I like to pair them with over-the-knee boots." —Lucy Liu, Hunter College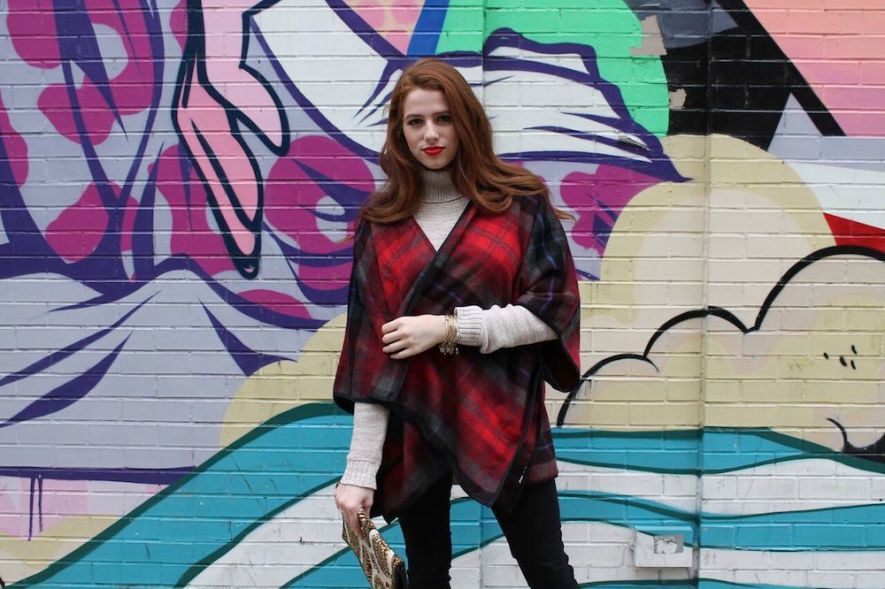 "Layering is key. Why wear one cozy sweater when you can wear two? I love the turtleneck/poncho combination. A pair of tighter jeans on the bottom also balances the bulkiness of the top. You can't go wrong gifting coziness for the holidays."—Molly Green, New York University
"During the holidays, layer different warm items like flannel shirts and knitted kimonos. It's both practical for cold weather and a far cry from ugly sweaters!"—Jaclyn O'Connor, University of Tampa
"I love bundling up in a cozy, chic look for holidays! I'll often incorporate a bold red or deep green color into my look so I can dress festively in a subtle way, without looking tacky."—Courtney Pelot, University of Wisconsin
Looking to not only look good this holiday season, but also to give back? Join us on December 1st to celebrate #GivingTuesday. Snap an #unselfie sharing how you plan to give back this holiday season and tag @OldNavy. Each photo on social will trigger a $1 donation from Old Navy that will benefit the Boys & Girls Club of America. Additionally, when customers shop with their Old Navy credit cards on Giving Tuesday, the brand will donate 1% of customers' total spend to the Boys & Girls club as well.
'Tis the season for giving and getting, Fashionistas/os!