When summer rolls around, a glowing fresh face is always my go-to for an everyday makeup look. This look is incredibly versatile as it can be paired with any lip you desire and can easily be transitioned from day to night. The how-to below will provide multiple options for different levels of radiance with a range of products. Continue reading this tutorial to learn more about how to achieve a luminous face!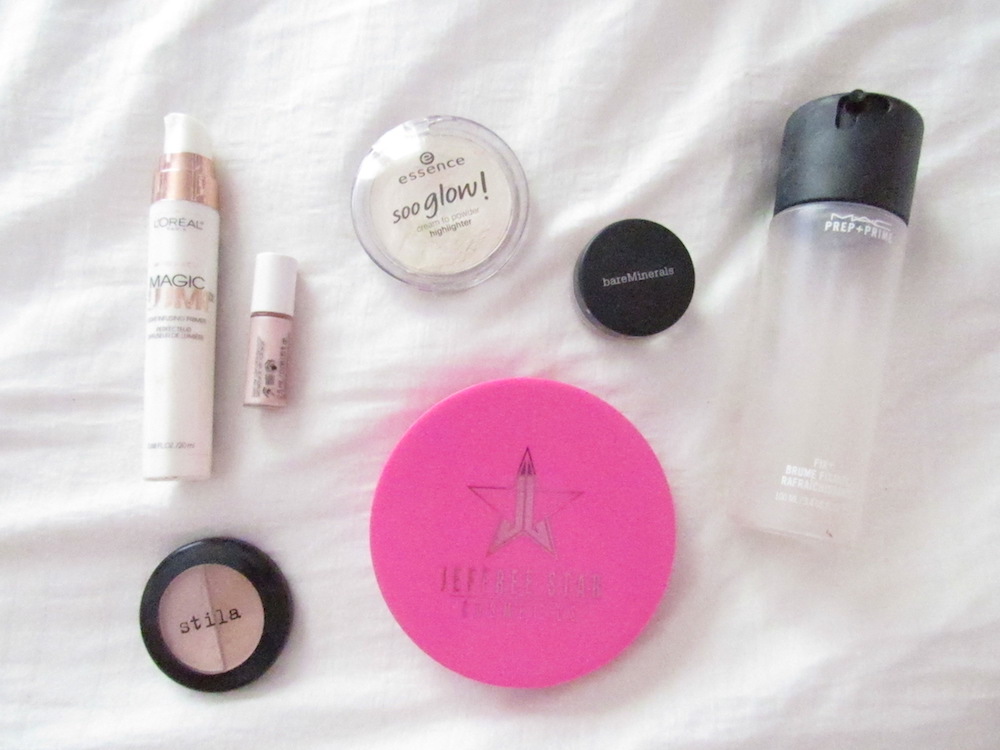 1—Face Base
I always prep my skin before applying makeup. It is especially important to keep your skin hydrated, so apply a moisturizer first (don't forget to include SPF). After your moisturizer sinks into the skin, layer a primer on top. Your primer should be chosen based upon your skin type and could work to fill pores, eliminate oil, and more. For an extra boost of inner radiance, use a luminescent primer on the outer portions of the face.
2—Essentials
Next comes foundation. There are so many dewy foundations on the market, especially affordable ones that can be found at the drug store. My favorite foundation has a more natural finish, but many brands have luminous ones that work so well for summer shine. Simply apply your foundation with a brush, sponge, or even your fingers, all over your face and blend until an even complexion is achieved.
After foundation, apply a concealer to the under eye, middle of the forehead, bridge of the nose, and chin. This creates a contrast between the center of the face and the outer areas, giving a natural highlight. If you have oily skin, you will definitely want to lightly set the concealer under your eyes with a powder in order to prevent creasing.
3—Contour and Highlight!  
For this look, I chose to go in with a cream contour rather than powder because creams blend to create a more natural, glowing effect. This should be applied and blended at the cheekbones, temples, and jawline.
Highlighters come in so many forms! Today, I used a liquid highlighter at the highest points of the cheeks, above the brow bone, the bridge of the nose, and the cupid's bow. After blending, I topped this highlighter with a powder one in order to make it shine even brighter. This is totally optional, though. The liquid highlighter would add a more natural glow if you wanted to leave it on its own. Finish with a dewy setting spray to complete the look!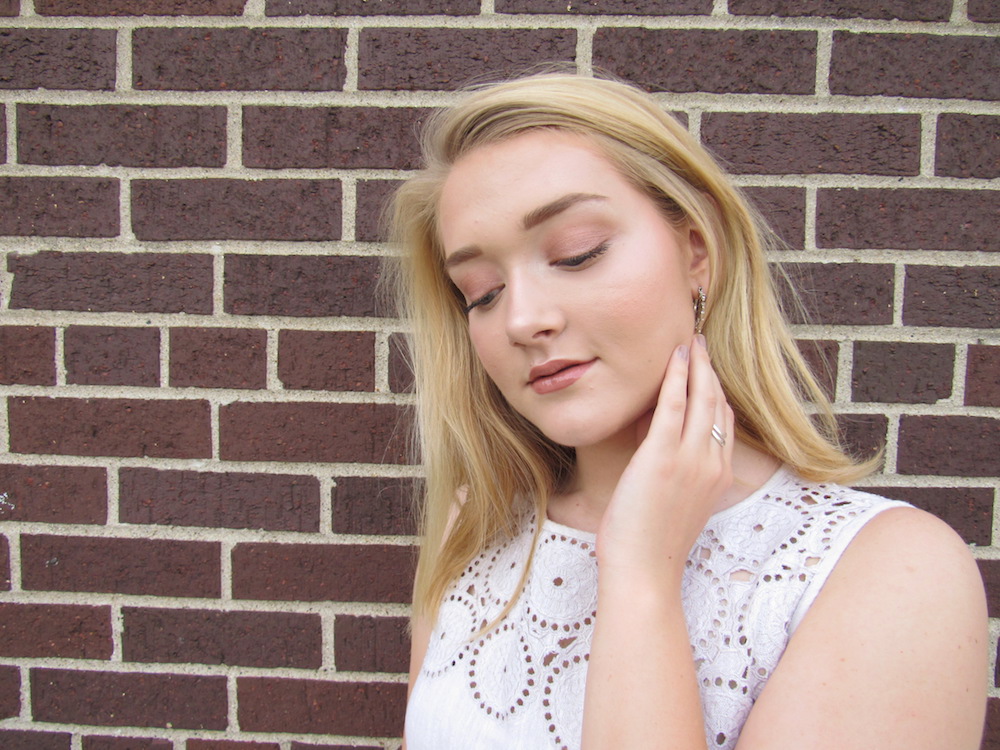 This face makeup can easily be finished off with a few coats of mascara and some lip gloss, or you can smoke out the eyes to make them pop against the rest of the face. Lip options are also endless! Here I opted for a neutral, glossy nude, but you could always go bold with a florescent orange or bright red. What is your staple lip color?
What is your summer go-to makeup look? Let us know in the comments below. Have fun glistening in the sun! Tag us @CFashionista