To all my girls out there, we can finally bring out our summer outfits and get our tan on. The look I'm loving for this summer is a fun dress with stylish shoes. If you want to know how to style this fun, flirty summer look, keep reading.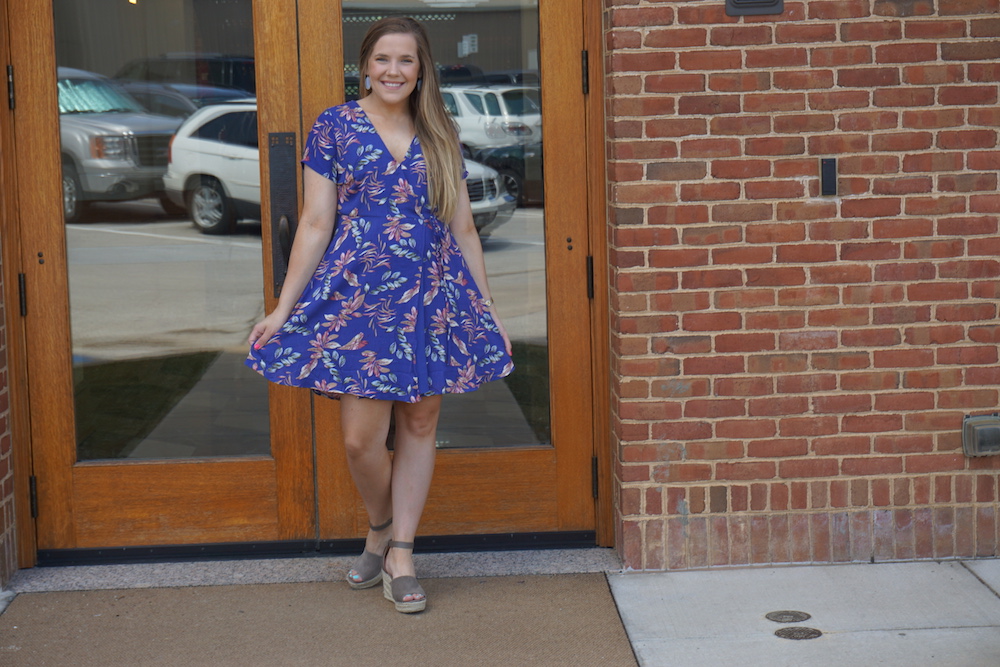 When styling or putting together an outfit, I feel that the most difficult part is finding what will look good together. We all have our favorite top, pants, shoes, jewelry, handbags, and more, but half the time we bring these items home and think, "What can I wear with this shirt?" As I question myself on how I'm going to style those pieces, it really changed my perspective on shopping and buying pieces that aren't just an oversize plain T-shirt, but instead finding pieces that make a statement and style the look itself. Currently, consumers have been loving the idea of simple dresses that can be dressed up or dressed down by accessorizing the look in different but appropriate ways.
An example of this would be college game day wear:
T-shirt dress or shift dress
Cowgirl boots
Game day color Kendra Scott jewelry
That same look can be dressed down by just changing its accessories. Instead of cowgirl boots you could wear Converse, and instead of statement jewelry like Kendra Scott jewelry you could we a dainty necklace with a cute pair of stud earrings. That being said, I wanted to create a look for you all that is simple but still makes a statement.
After all that said, I created this look by first finding a dress that was comfortable and had some contrast. I loved this dress because the color was bold and had a super cute pattern. Plus, the dress is a wrap dress so you don't have to worry about messing up your hair or makeup when putting it on! The large floral print on this dress was the key to making this look simple. Because the pattern was large and made a statement, I didn't have to add much jewelry other than a pair of earrings and a watch. I was also able to then pair the dress with a pair of trendy nude wedges.
Who doesn't love a pair of nude wedges or just nude shoes in general? You can wear them with anything!
I hope you all enjoyed this look; I know I had a great time finding these pieces for you.
What's your favorite look for this summer? Comment down below!