We've all been there. You've put together the perfect outfit, only to realize that the weather outside is totally unbearable. Rather than hide your personal style under your go-to black coat yet again, why not reach for faux fur? It's the pièce de résistance of street style stars everywhere who know that a statement coat is the easiest way to make a winter look memorable. From now classic leopard to the resurgence of the teddy, see how stylish students around the globe are making the most of the lower temperatures while keeping things cool and cozy.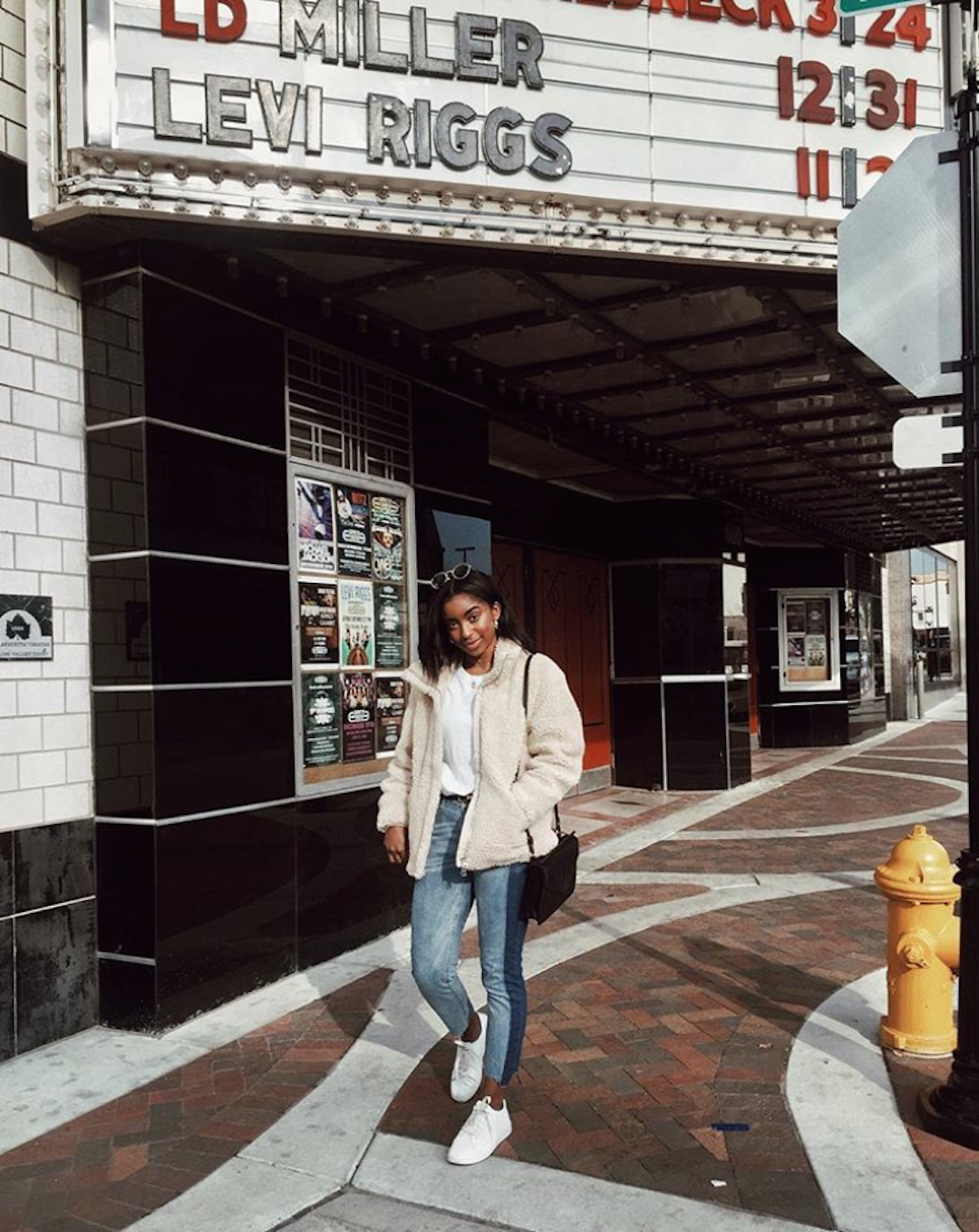 The Warm and Fuzzy Teddy Coat
The season's biggest faux-fur trend in undoubtedly the teddy coat. Although it has retro roots, you can make it super modern like how Demi Balogun, Purdue University class of 2018, styled it, by pairing it with simple staples like a classic white tee and two-tone jeans. White sneakers give a nice nod to the cream color of the jacket.

The Retro Coat
If your style is a bit more throwback, head to your local thrift store and look for a leopard-print faux-fur coat, which is a vintage standby. Katilyn Perry, Kenyon College class of 2018,  pays ode to original It girl Edie Sedgwick by wearing her coat with an all-black base and topping off her look with a fisherman's cap.

The All-in-One Hooded Coat
Go for optimum warmth with a coat that does it all. A hooded faux-fur coat like this one on Lea Muhigi, Université de Moncton class of 2020, is a little less dressy but still provides everything you need to brave a cold winter's day. Bonus points if you add matching sneaks.

The IG-Ready Millennial Pink Coat
Ready for your close-up? A selfie-worthy coat in millennial pink, like this one on Valeria Laguna, University of Florida class of 2020, is all you need to rake in those likes on your next #OOTD.

The Little Black Coat
If you're looking for a chic option that's a little more understated, a classic black faux-fur coat is the way to go. Anna McLaughlin, ESMOD International class of 2019, takes this coat from night to day by wearing it with her tried-and-true distressed boyfriend jeans and simple flats.

The "I'm So Extra" Coat
Why be subtle when a faux-fur coat can take your look from zero to glam in five seconds flat? A fuzzy, multicolored faux-fur coat like this one on Emely Lopez, School of Visual Arts class of 2021, takes a going-out look to a whole new level. Plus, adding a deep-colored lipstick and pretty pearl earrings makes it the ideal look for New Year's Eve.
How do you like to style faux fur? Tag your outfits on Instagram with @cfashionista so we can see them!
Featured image by @southofindigo.