As someone who proudly is from New Jersey, I take day trips "down the shore," as we say, to soak up the sun with some friends, splash around the crisp ocean water, lighten up my hair, and of course, take pictures. The typical beach-goer ensemble includes a pair of gym shorts, a T-shirt with your high school's name across the front, and a pair of flip flops that you've owned since 1996, but I am not about that. My typical beach look involves a couple of outfit changes and a quick trip to the mall beforehand.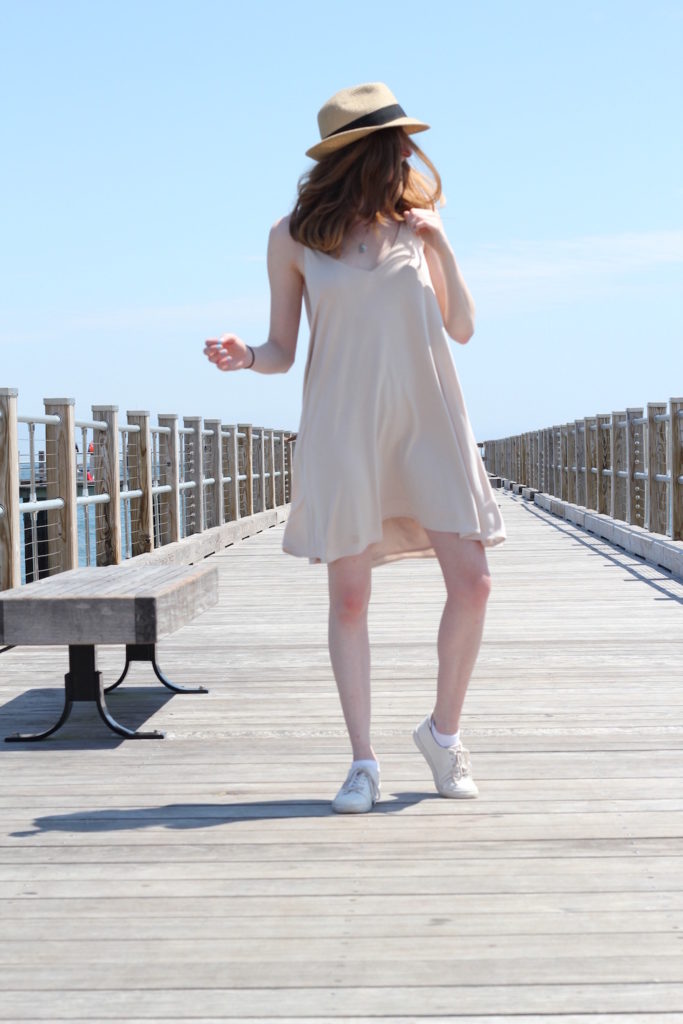 The most important part of any beach look is, of course, the bathing suit. As we all know, one-pieces are the silhouette of the summer when it comes to swim wear, and I am all about it. They are incredibly figure-flattering and come in so many styles with different necklines, cut-outs, and prints. My favorite at the moment has to be this rainbow striped one-piece with a low back. I can't get over how fun the stripes are! Not to mention I feel so confident when wearing this, so it's a huge win.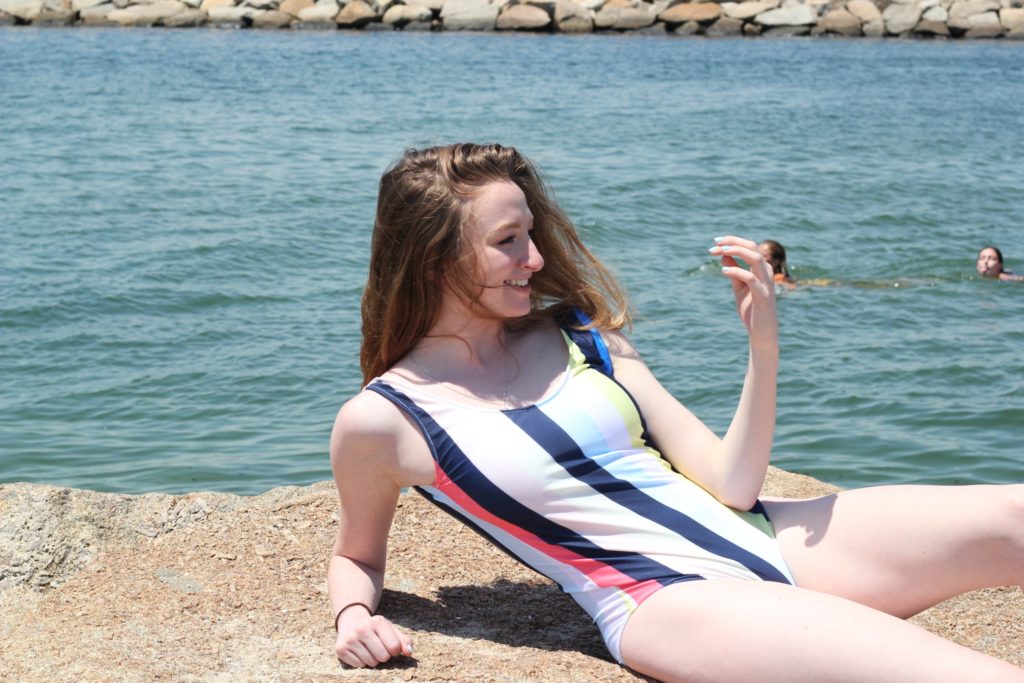 A casual dress is my second requirement for a fashionable beach look. Not only do they keep you feeling cool, they look so effortlessly stylish—all while keeping it totally comfortable. I usually opt for dresses that flow away from my body and tend not to have a waistband or any sort of defined shape, just like the dress I'm wearing here. The slip dress look is huge this summer, plus it feels nice underneath the blazing seaside sun.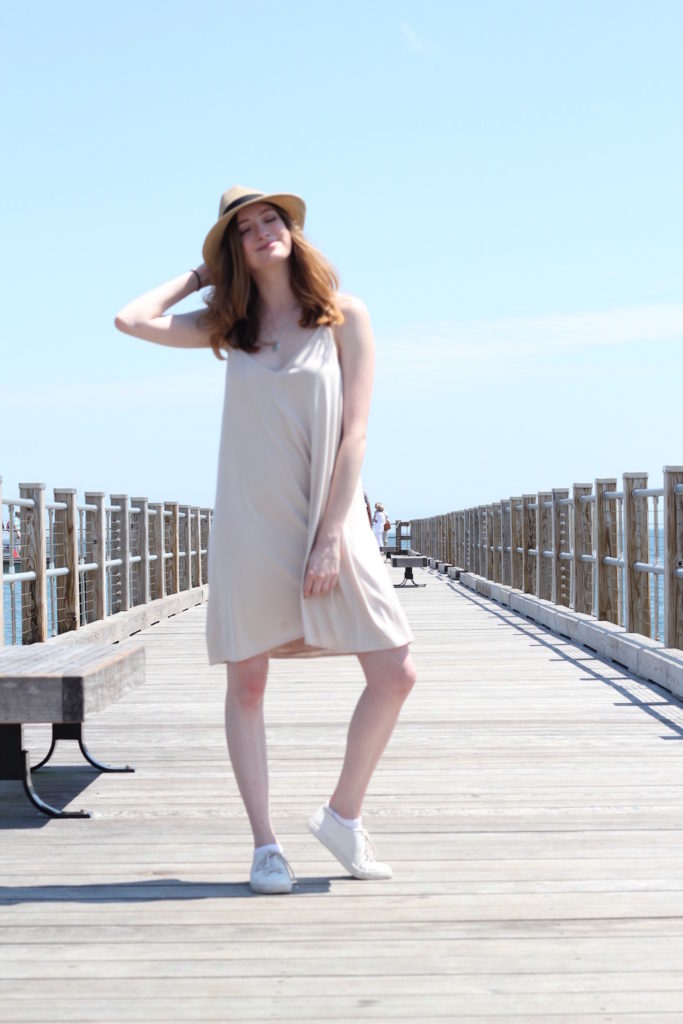 As I mentioned before, flip flops tend to be a by-the-shore staple for most beach goers, but I always go for a pair of leather slip-ons. They make your look that much more put together and are wearable all summer long, too! And since we're on the topic of accessories, I have absolutely loved wearing my beach hat all summer long. My face burns so easily, and my hat completely prevents that, along with looking super chic. I was always terrified of accessorizing with a hat solely because I had no interest in looking like a Jason Mraz wannabe but now I am all about the beach hat, and to be honest you should be, too!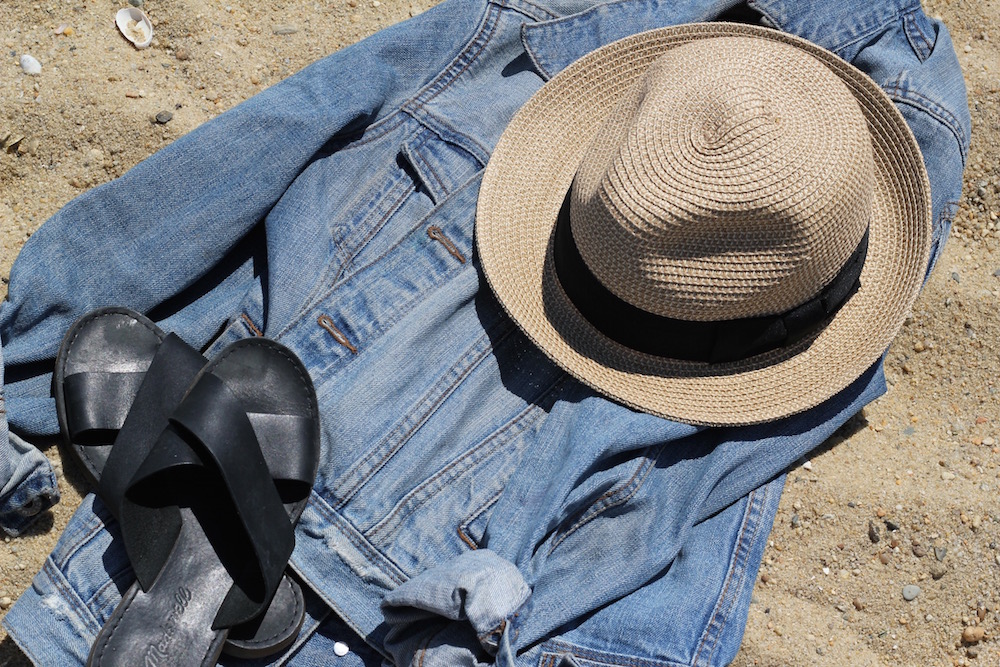 What's your beach necessity? Share it with me in the comments!