Stylist. Editor. Fashion director. When it comes to the fashion industry, it seems like Aya Kanai has done it all (and done it all well). Now, the current Executive Fashion Director at Cosmopolitan and Seventeen can add a new accolade to her list—judge.
Aya is one of the judges on the new Lifetime series, Project Runway: Junior. This new season of the series is all about showcasing the talents of up-and-coming designers in a fashionable competition. The catch? All the talented designers are ages 13-17!
Each week, CollegeFashionista will be bringing you exclusive content and interviews with contestants.
In anticipation of the series premiere this Thursday, we caught up with Aya as she shared her excitement of being a judge, some behind-the-scenes photos and what we can expect this season on Project Runway: Junior.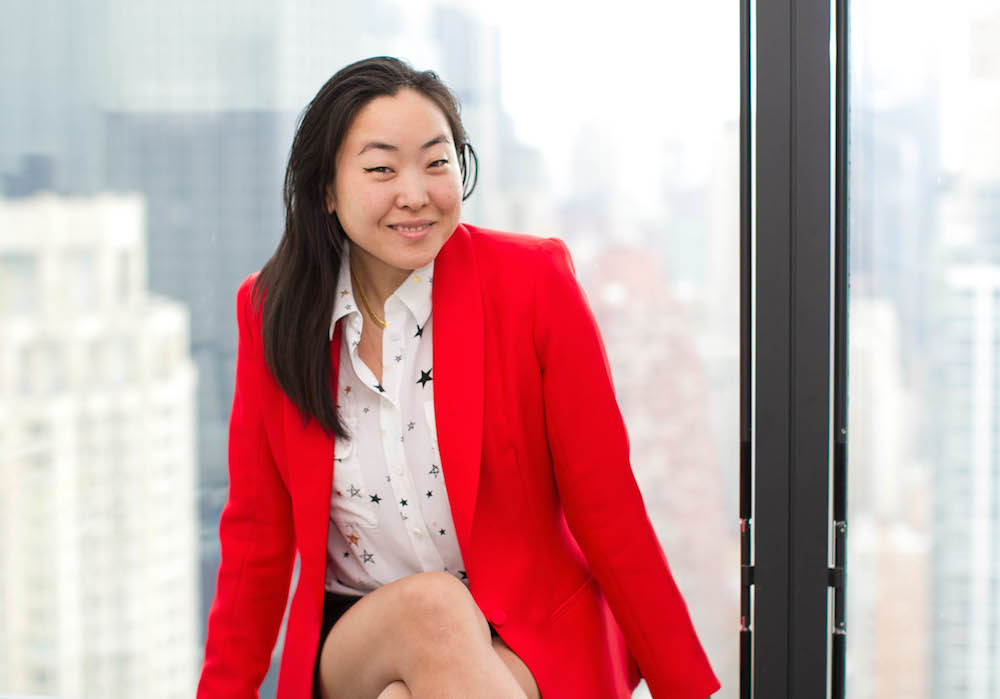 CollegeFashionista: You have an incredible rèsumè—editor, fashion director, stylist. Now you can add "Judge on Project Runway: Junior" to your list of accolades! What drew you to this project specifically?  
Aya Kanai: My boss [at Cosmopolitan and Seventeen], Joanna Coles, one day asked me to email her video clips of on camera work I had done. She didn't say what it was for… very mysterious! (Actually, come to think of it, one of the videos I sent was my CollegeFashionista interview.) The Producers of Project Runway: Junior picked me based on those videos and when I found out, I was totally nervous and intimidated! I've done on-camera interviews, but I have never done a full season of a TV show! I am always up for a new challenge, so I was very excited to be picked and I knew the other judges would be great to work with!
CF: Speaking of the other judges, you get to work alongside Fashionista Kelly Osbourne, model Hannah Davis and Project Runway alum Christian Siriano. How was the dynamic on-set? What do you think you each brought to the table?
AK: Hannah Davis, our host and a judge, is open, approachable and, of course, gorgeous. Tim Gunn is the mentor, and I think the superstar of all things Project Runway. He is 100 percent invested and passionate about the creative development of each designer. Its not an act. People love him because that is truly who he is! Christian is our judge who gives honest feedback and sometimes a bit of "tough love" to the designers when needed. Kelly is the judge who I sat next to all season. I am happy to call her a friend. She is beyond funny and caring, the designers were of course OBSESSED with her. On the last day of filming, she brought in massage therapists for the crew to each get massages. That's the kind of girl she is. On camera she is witty and sharp and off camera she is both of those things AND very thoughtful about everyone around her.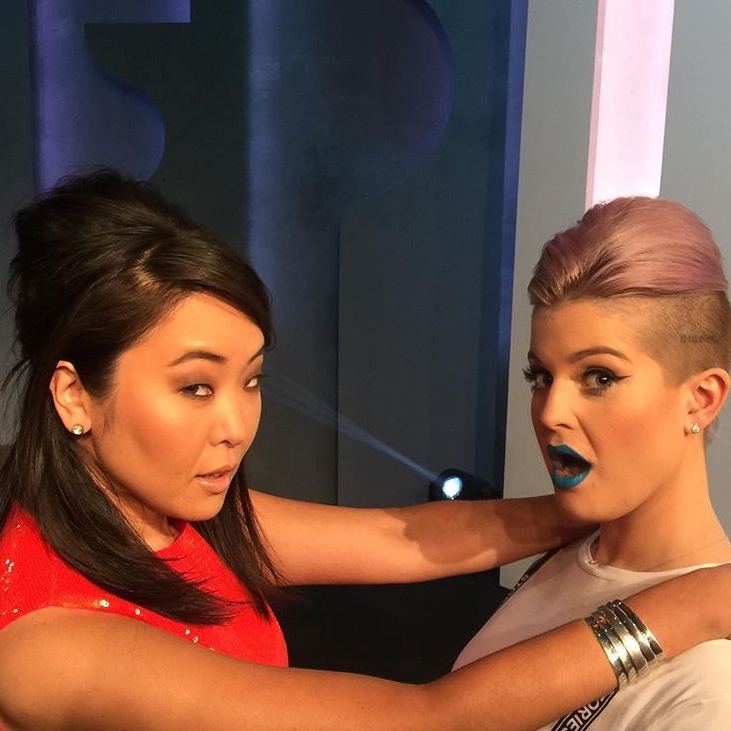 CF: What is your favorite part about being a judge?
AK: My favorite part of being a judge is working with the designers. They were between the ages of 13-17 and all from totally different parts of the country. Watching this show you cannot help falling in love with all of them. Leading up to the show I spent a lot of time worrying if I was going to be good enough as a judge and worrying about what I would wear, my hair, make-up and vain stuff like that. Then the first day I met the designers and suddenly I had to let go of my silly ego and remember that this show is about THEM! I am so excited for people to see this show and meet these incredible designers. Their stories are inspiring and their creativity blew us all away. 
CF: Were there any challenges you ran into as a judge?  
AK: I thought being a judge would be easy because it would be obvious who had the best looks and the most interesting collections. I discovered that being a judge is hard! There were time when the four judges were yelling at each other and crying (on and off camera too!) because we could not agree on a decision. We all grew to care so much and each of us had very strong convictions about who should win. At the end of the day we all just adored the designers. Especially when it got to the end, we just wanted them all to win. 
CF: What types of looks/designs should we expect to see on the show?  
AK: Viewers should be very excited about the "unconventional challenge," that was my favorite. I love any challenge where the designers work with experimental materials! And viewers should expect to be very impressed by the abilities of the designers overall. Just because they are young doesn't mean that they are any less talented than the designers on that OTHER runway show.
CF: What surprised you most during this experience?
AK: I was surprised how comfortable it was to be on camera. I was so nervous but from the first day of filming the nerves washed away and I loved it. 
CF: What advice would you give other young designers who want to make it in the business?  
AK: Get very clear on why you want to be a creator. If you can articulate what drives you as an artist or designer, you will always have that as your guide when you get lost. There is so much discovery along the way but if you know what pushes you forward each day, you will find the path that's right for you. Oh and also it doesn't hurt to make some connections with people in the fashion business who can help you 😉
Be sure to catch Aya, the rest of the judges and the young designers all season long on Project Runway: Junior, airing Thursdays on Lifetime at 9 pm EST/8 pm CST.
Photo credits: On-set photos: Barbara Nitke. Behind the scenes photos: Aya Kanai's Instagram. All other photos shot exclusively by the CollegeFashionista team.