Whoever said fashion and fitness had to be mutually exclusive was just plain wrong.
Ditch those gray, baggy sweat pants because fashion and fitness have come together and had a baby, and its name is athleisure. From yoga-inspired looks like mine to bold, fresh looks, this new take on workout gear is anything but boring.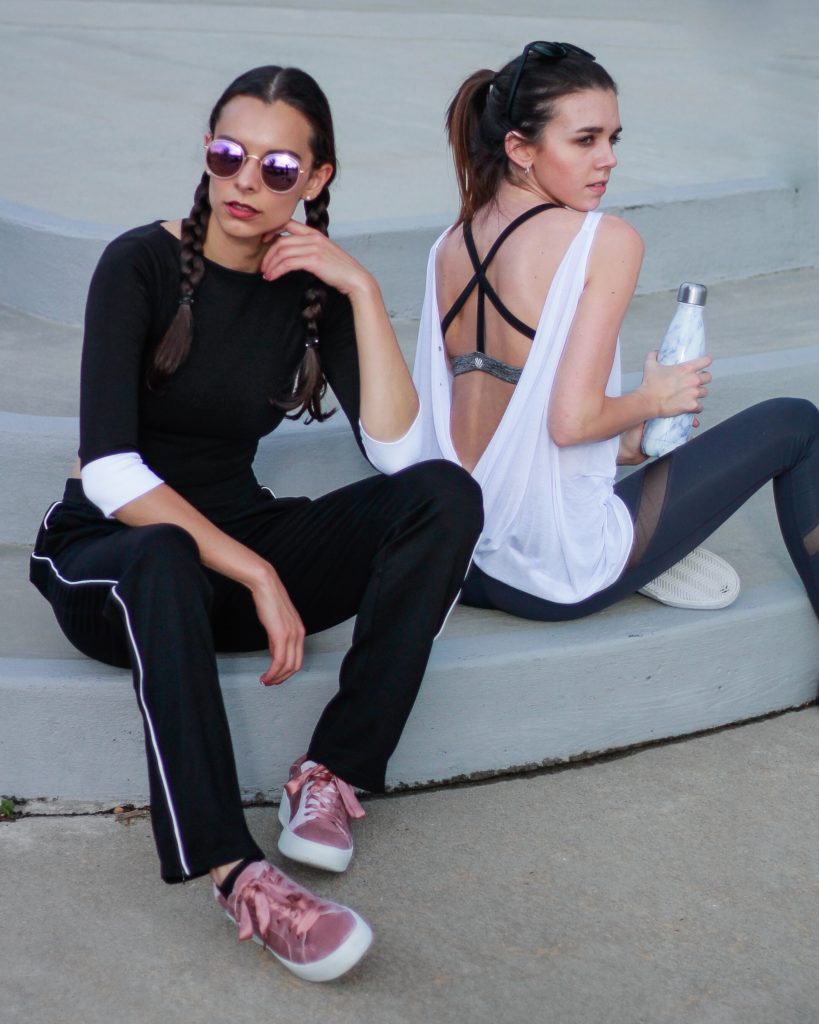 Last season was filled with bright colors, so I love the fresh take this season has brought with muted monochromatics. A number of traditional ready-to-wear stores have taken on athleisure sections, including H&M, Old Navy, and Free People—even Beyonce has her own fitness line! Slipping on a pair of original Achilles leather sneakers instead of a pair of cute flats is the easiest fashion-forward way to work athleisure into our daily lives. Yoga pants are no longer restricted to yoga classes, so pair them with a flowy top and hit up brunch with friends.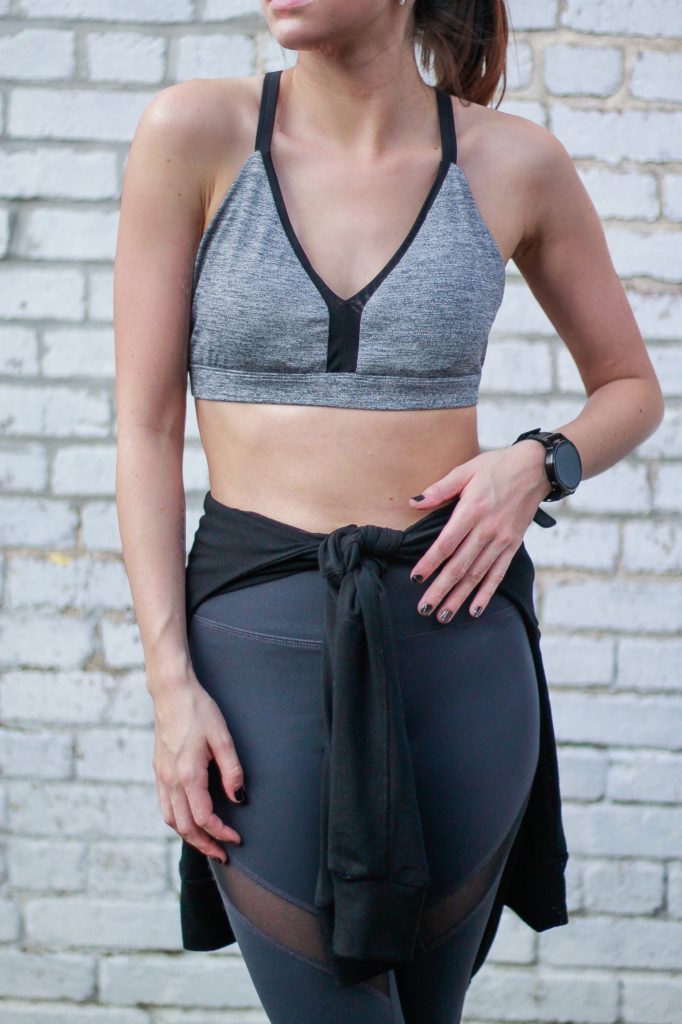 Quite often, people make the mistake of thinking that you have to wear traditional workout clothes when you work out, but I think the athleisure trend has definitely disproved that. There are many ways to incorporate fashion-forward trends into your athletic looks, like the strappy back of my sports bra, or the rose gold velvet sneakers.
When I look my best, I always feel my best. This new confidence has not only helped me in the gym, it helped in front of the camera, with my two social media management positions, and socializing in general. People are drawn towards confidence. Stylish new gear may be what you need to rock your next workout. Remember the excitement you got when you received a brand new purse or a chic new top? Think of fresh activewear as your next fitness motivator.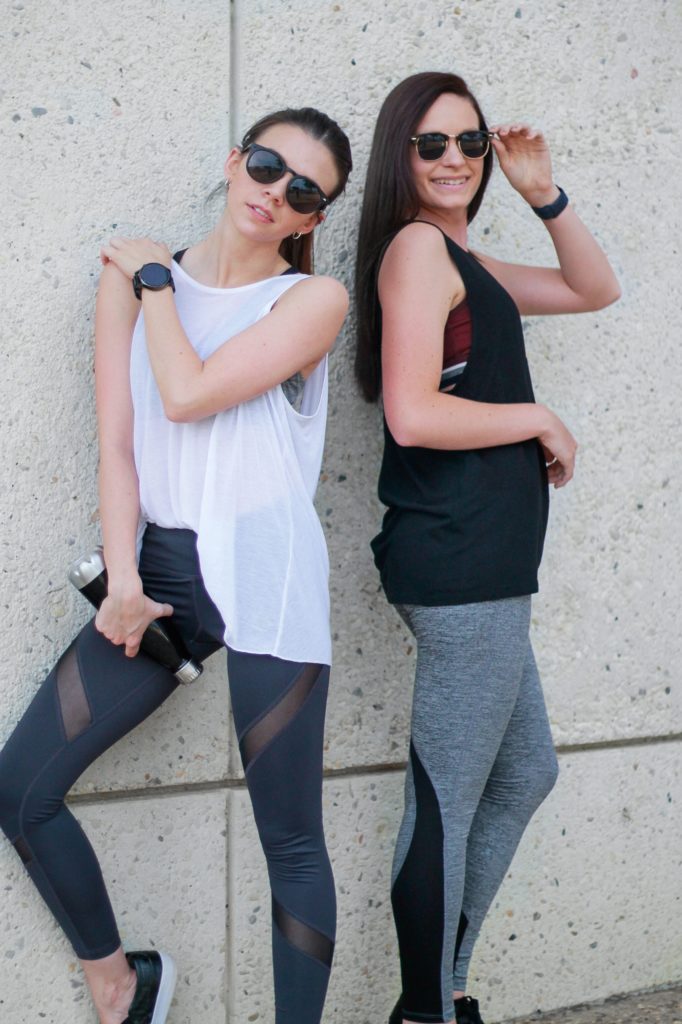 When it comes to fashion, it's all about your perspective, so rock those silk joggers and feel free to wear patterned leggings until the end of time.
What are you favorite athleisure pieces? Show us your looks on social media by tagging @Cfashionista!