Long, look-at-me lashes are back and we're not talking about the overly costumey looking ones. This new-wave of lashes are actually more natural then ever.
Unfortunately we were not all blessed with strikingly long and beautiful lashes. But with new and improved methods to achieve the look, you can get the perfect set in the blink of an eye. By using these lash extension techniques, you are able to enhance your natural features, to achieve the popular "no-makeup" look.
But what's the difference between all the options? Don't bat an eyelash at it. We're breaking down all the methods for achieving natural looking long lashes.
Glue-On Lashes
Traditional glue-on lashes are the perfect alternative for a commitment-free and cost-effective way to add some "oomph" to your look. Selecting a set that is right for you is key to achieving a natural look.
Choose a pair that mimics your natural length and coloring. Be sure to avoid blunt edges, where all of the lashes are the same length, which will look blunt and unnatural. Instead, choose ones that are flared and tapered which will blend into your own natural lashes. Look for a clear band instead of black, to prevent obvious imperfections, and make it easier to camouflage mistakes.
When it comes to picking glue, opt for a dark tone that will more easily blend with your lash line. Clear and white options tend to dry with an unnatural sheen. When applying the glue, apply to underside of band, at the base of the lashes, rather than on the top. Make sure to be cautious of any latex allergy. There are latex-free adhesive alternatives if necessary.
"Fishtail" tweezers are a great tool to try if you are concerned abot application. The tong-like curved tip offers a grip and helps with aligning the strip with your lash line, helping to press the faux lashes into your natural ones so the glue sticks.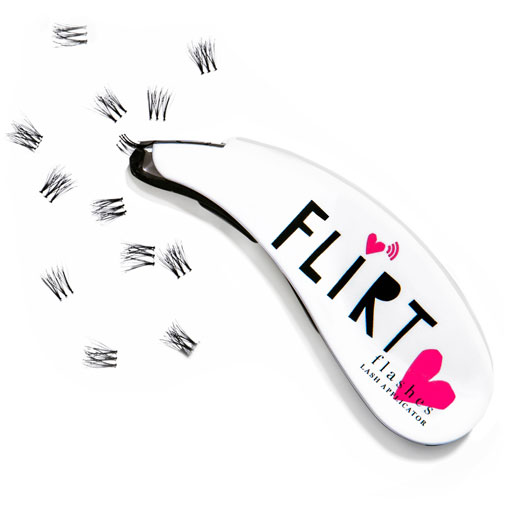 Another neat tool is a cleaver lash applicator from Flirt Cosmetics called Flashes. This product dispenses mini clusters of false lashes that allow you to customize your look, with a simple to use application.
Magnetic Lashes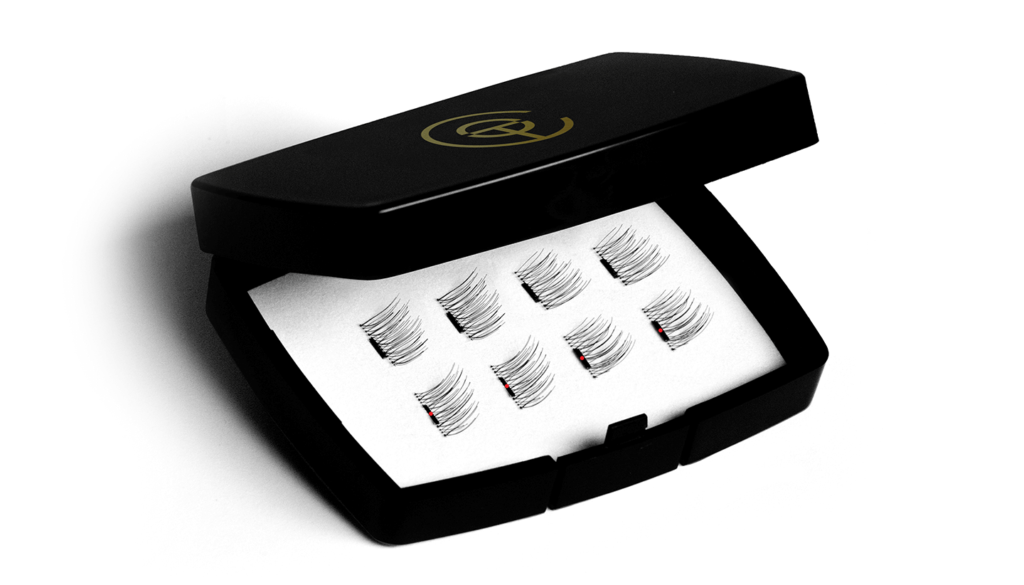 This new method is a perfect alternative to glue-on lashes, without the mess of glue. One Two Lashes, a new brand on the market, created false lashes that attach at the lash line via micro-magetic fiber strips. The product acts as an "eyelash sandwich", where your lashes are the middle layer. Magnetic lashes, unlike glue-on options are easy to apply and best of all are re-wearable.
Semi-Permanent
Before:
After:
Photo via @kaykalonmua
For a longer term lash commitment, opt for a semi-permantnt method. These are the new trend in lashes, with lash bars popping up everywhere! You have the choice between synthetic, silk, and mink options for personal preference and possible allergies.
The process takes approximately one-two hours, but it is will worth the application time because they last about six-eight weeks. Once in place, you should avoid mascara, heavy eye makeup and oil-based makeup removers, to help them last as long as possible. Some touch up work may be necessary in the six-eight week span.
So how are you getting lashy this summer? Show us on social by tagging @CFashionista!