For lots of us, the end of August means the end of summer. We pack up our rooms at home and make the transition to going back to school. As summer ends, fall begins and we leave our pool days in bikinis behind for bonfires wrapped in blankets. We also leave our summer wardrobes behind for fresh new fall ones. It can be tough when deciding what to pack versus what to leave behind, but below are six pieces that I don't even hesitate to throw in the suitcase.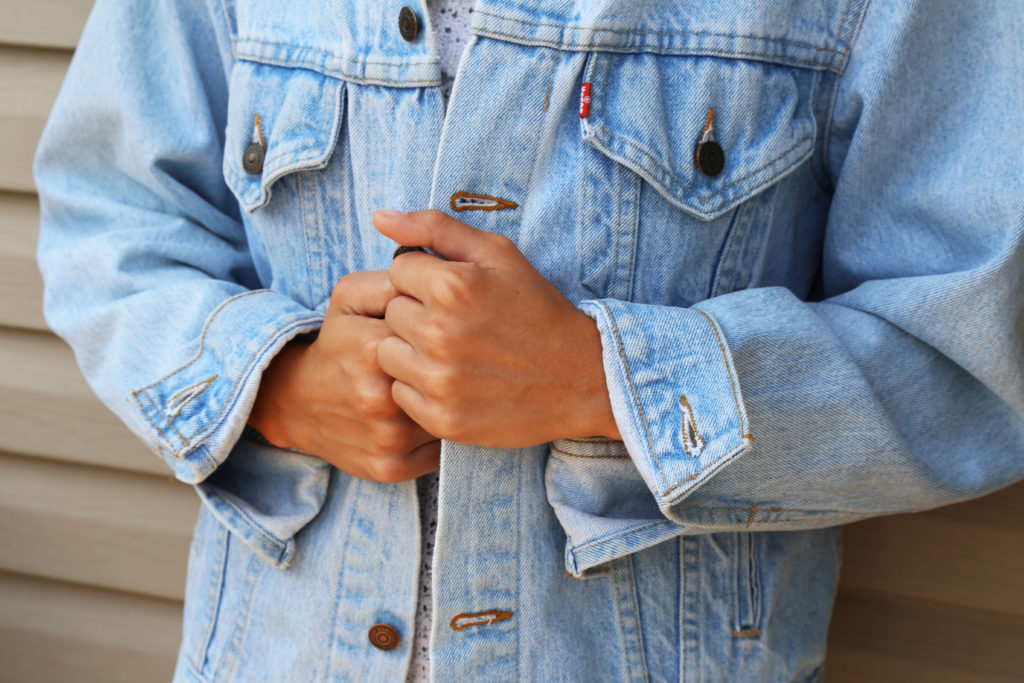 You'll find yourself pairing this jacket with just about any outfit you throw together; its versatility is my favorite part about it. It's perfect for layering!
Whether you dress them up with a fur vest and booties, or down with an over-sized sweater and converse, you can't go wrong with ripped jeans.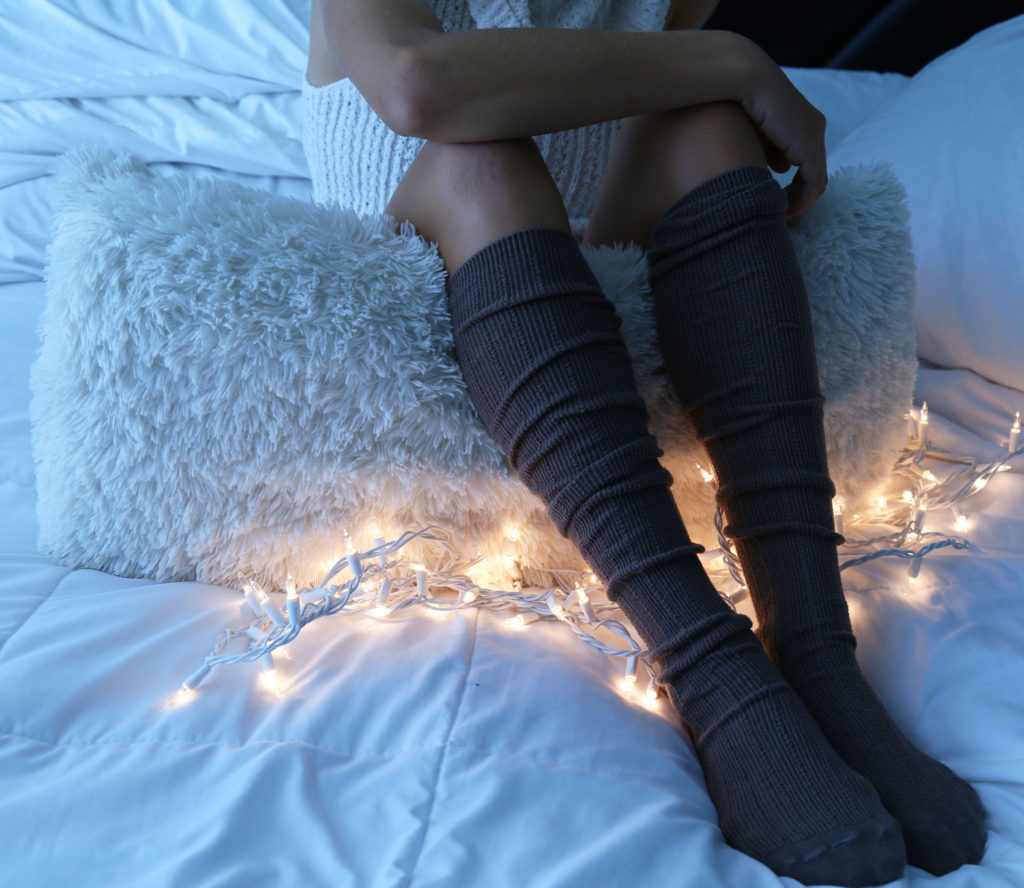 This fashion trend is one that I've been sporting for years. Not only are knee-highs the way that I stay warm during the fall months, but they add so much to an outfit. You can bunch them up when paired with booties, pull them over the knee when paired with knee-high boots, or hide them underneath your outfit completely if you're just trying to keep warm.
We can't forget about our feet! For a night out, booties are the perfect option. A closed toe and thick heel make walking much more comfortable and keep your feet out of the cold. This makes booties so functional and fashionable!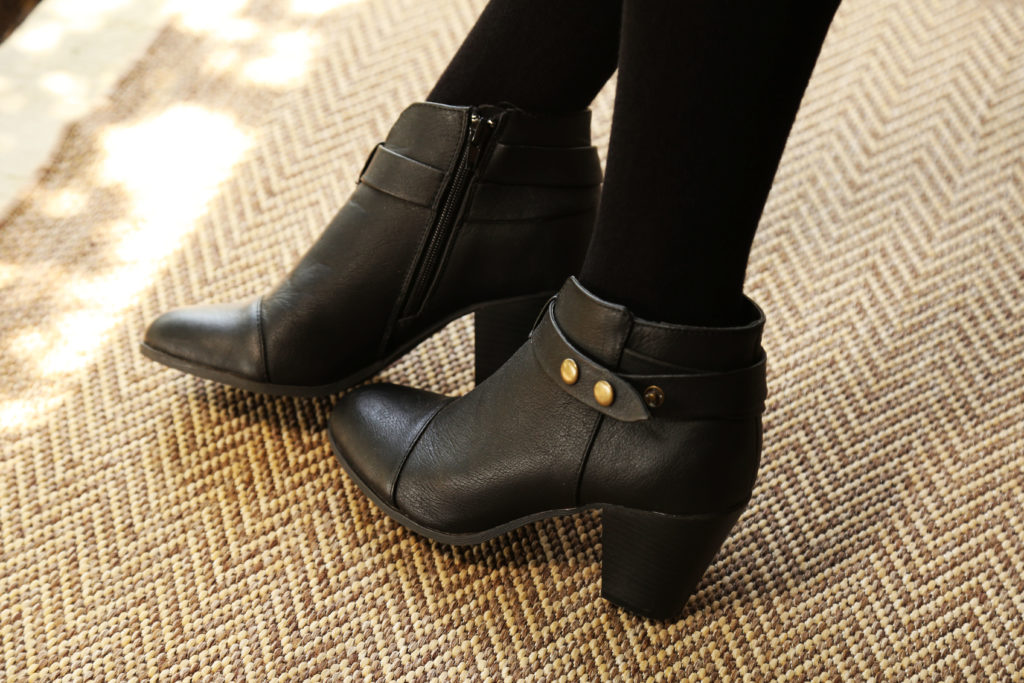 Suede Skirt
For the girls' nights out, this skirt is the perfect pairing with your booties. The color and texture of the skirt give it a fall feel, while still giving you the option of showing off your legs. You can throw tights on underneath or your knee-high socks to hide some skin for the colder temps.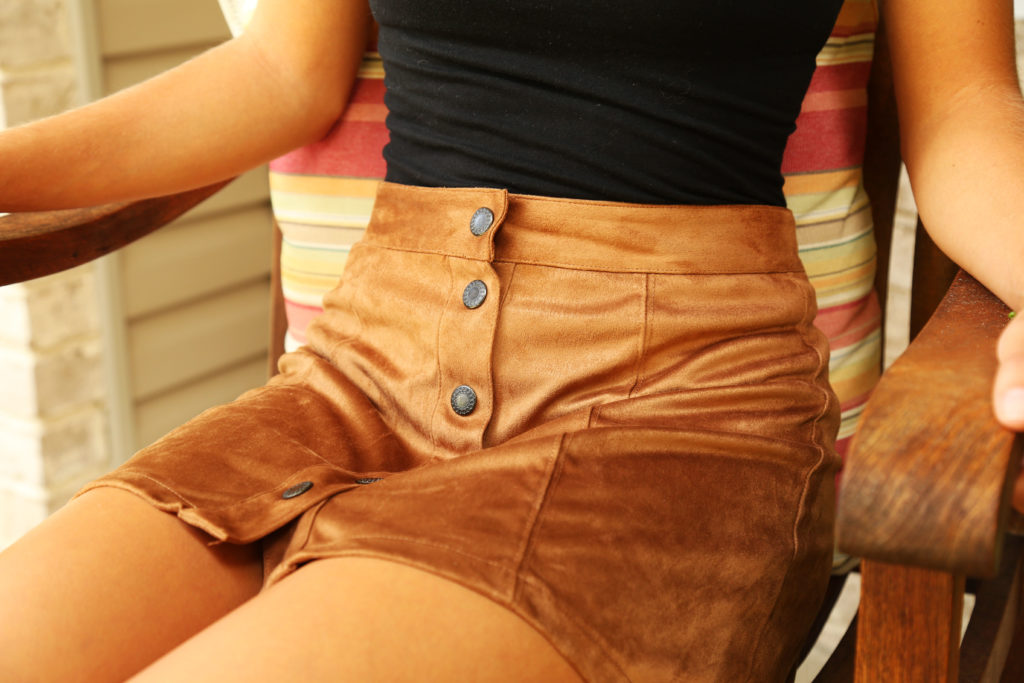 Some girls switch up their bags depending on the season and some like to keep it the same throughout the whole year. Regardless of which girl you are, a leather satchel is the perfect way to go. Especially for fall, leather is the best move because of its water/weather resistant quality and its tendency to match almost every outfit.
My favorite part of fall has to be the fashion that comes along with it. I love the versatility of my essentials. Balancing school, work, and a social life sometimes leaves us with very little time to focus on fashion so the items on this list make it quick and easy to get ready and go. Enjoy the beauties of summer while they last. Before you know it, they'll be fading away and it'll be time to say hello to all of the beauties fall has to offer, especially its fashion.
I'm always looking for more to add to this list of essentials so let me know your favorite fall-time pieces in the comment section below!