It was Meryl Streep in The Devil Wears Prada who first announced "Florals for spring? Groundbreaking." Florals for summer, however, never go out of style. I caught up with Sara, a future designer studying at SCAD in Georgia, who gave me major outfit envy in her fashionable floral ensemble. Sara has always impressed me with her on-trend outfits, and this one stood out to me as the perfect summer look.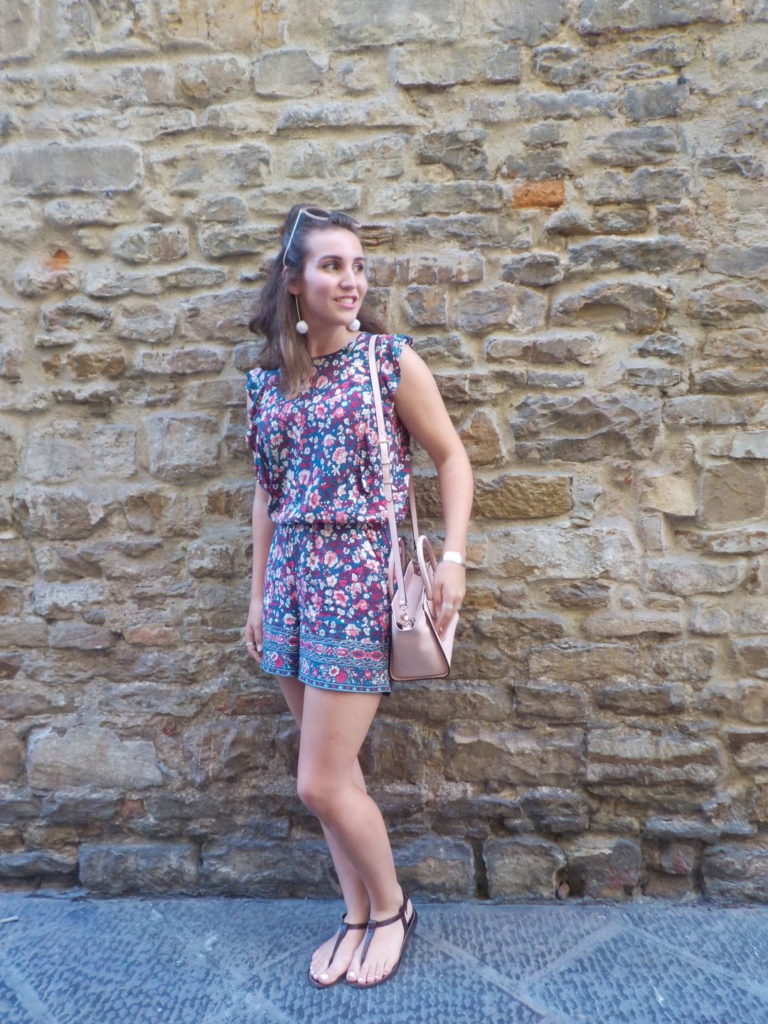 While I was walking through Zara recently, I noticed piles and piles of floral patterns. From embroidered denim to beaded T-shirts, the floral motif reigns supreme. Babydoll tops and shift dresses alike featured colors and textures that embody the fresh and fun feeling of the floral prints. The more I looked, the more I noticed the prints and patterns in every shop window I passed. Florals are sweeping the streets for summer, and I for one love the trend!
Sara's outfit features a floral romper with an elastic waist and half sleeves. Sara accessorized her outfit with a structured pink handbag, sandals and pom-pom earrings. To top it all off, she added a few simple bracelets and rings.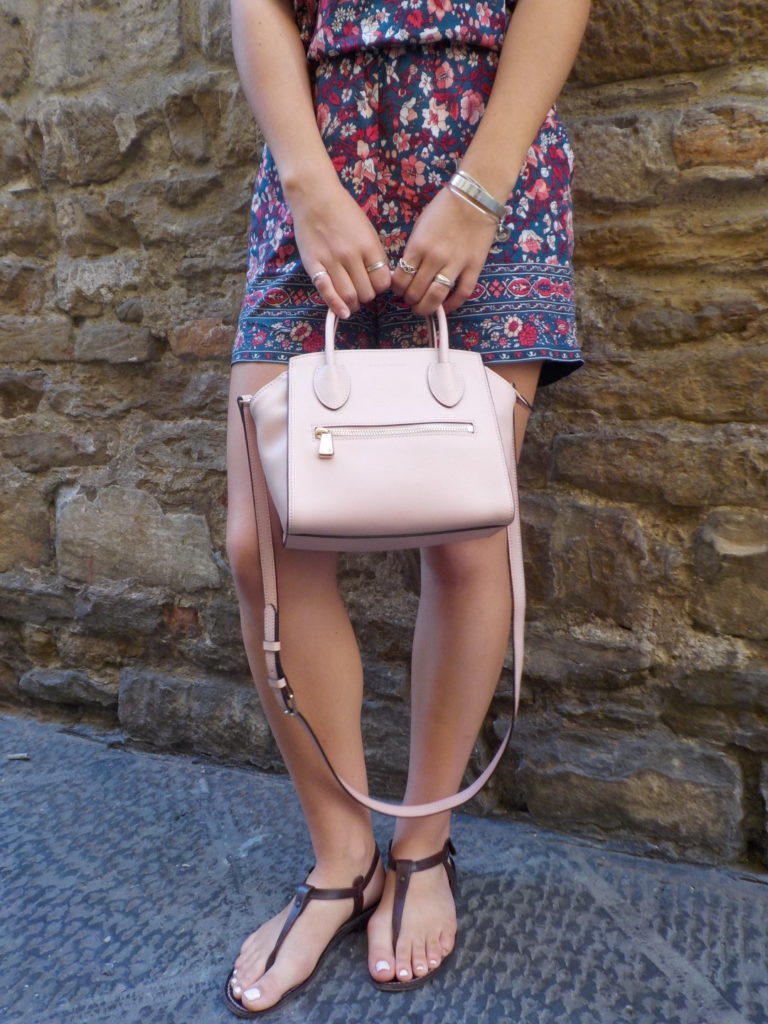 My favorite part of this outfit was the way the colors worked together to evoke feelings of pure summertime relaxation and fun. I also love that rompers like this one can be dressed either up or down. The right romper can take you from class to dinner by simply changing the shoes or accessories! No one has time to color coordinate every morning when the beach is calling, so rompers are the perfect one item look for summer.
All you need to recreate this look are a few key pieces that can be exchanged to create so many different looks. Earrings similar to Sara's handmade pom-pom style earrings make any outfit more fun. Also, to complete the outfit, add an eye-catching bag in a fun pastel color.
I am such a fan of anything that inspires me to retire my typical all-black or denim outfits. Sara's look definitely makes me want to mix it up and try out more summer florals and pops off color! I am seriously loving all the summer fashion inspiration right now. Now that the weather has been nicer, I've really been able to experiment with my outfits more, and I will definitely be including some floral patterns in the future.
How do you feel about summer florals? Let me know in the comments below and tell me your favorite way to style florals!