Makeup, beauty products, haircare, and all that mumbo jumbo were never really my forté. I just couldn't seem to get that perfect winged eyeliner look or curl my hair without burning my face just a little. For a while, I accepted defeat and gave up on trying. This resulted in a very tousled look pretty much all of the time and an inability to ever cover up my under-eye bags.
When I reached my twenties, I decided it was about time that I learned at least a couple of tricks to forming some type of beauty routine. After lots of research and way too much money spent on different products, I've finally found a beauty routine that actually works. Now that I've gotten in to the habit of actually using beauty products, I don't think I could ever go back to using just whatever was around. I might even go as far as to say that if I knew I'd be stranded on a deserted island, beauty products would be one of the first things I'd pack. Personally, I cannot live without my Fresh Face Organix Rejuvenating Moisturizer, Mario Badescu Hyaluronic Moisturizer, Laura Mercier Tinted Moisturizer and Glossier's Haloscope highlighter. The rest of my daily routine falls at the waist side to these wonder products.
Obviously, what works for me isn't for everyone. To gain a wider understanding of what beauty products are loved by young women everywhere, I've asked some of my fellow Style Gurus to hand over their beauty secrets in the form of the products they could never live without.
Katilyn Perry from Kenyon College (Photo via @katilyn_perry). 
"My deserted island beauty products would have to be Benefit's Gimme Brow Volumizing Eyebrow Gel, Cetaphil Daily Cleanser, and L'Oreal Infallible 24 Hr. Eye Shadow in Amber Rush. I'm fairly confident when I say that I don't think I could live without this Benefit brow product. I wear the tinted gel every single day to add a thickness and darker color to my naturally small brows. The color is natural and the look is very subtle.
As someone who has struggled with acne for all of my adolsecent life, I am so lucky to have found Cetaphil's Daily Cleanser. The gentle formula is great for oily or dry prone skin and I use it morning and night to prevent break outs and to wash off makeup."
Lex Kelly from Central Michigan University (Photo via @thatchiclex).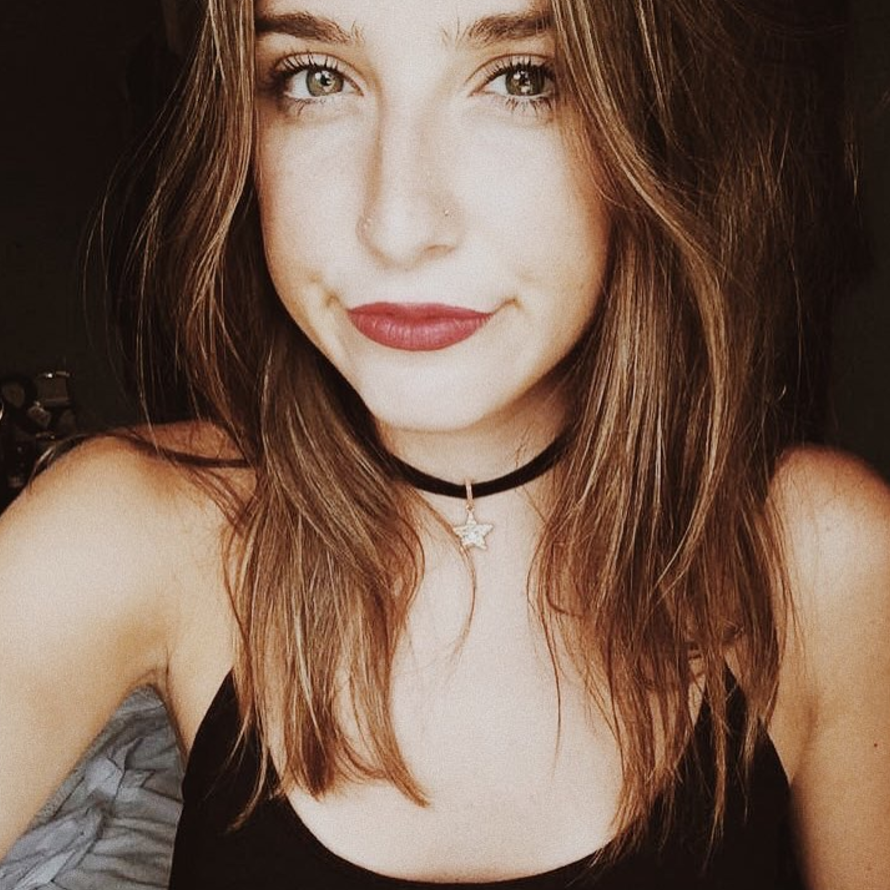 "Glossier never lets me down. Boy Brow is my eyebrow savior. It keeps my eyebrows in place while also filling them in. I also love the liquid lipstick, "Meet Matt(e) Hughes" in Trustworthy by the Balm. It's long lasting and the perfect shade to go with any outfit. I find myself wearing it all the time. If you're loving highlighter, you won't be disappointed in Watt's Up by Benefit. The consistency of the product makes it easy to apply but still stays in place. It'll give you that glowy look all day." 
Mary Bordelon from West Virginia University (Photo via @marybordelon).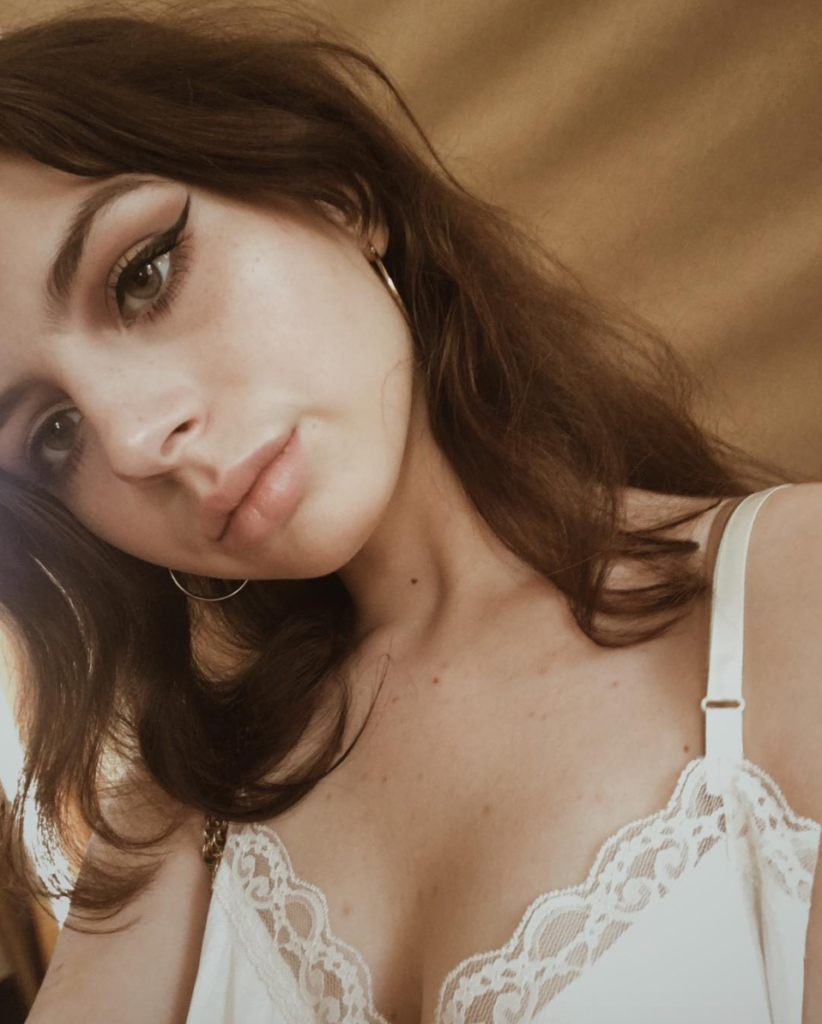 "My four desert island beauty products are Glossier Skin Tint in medium, Butter London Lippy Tinted Balm in "Black Cherry," Too Faced Natural Matte Palette, and Becca Shimmering Skin Perfecter in "Moonstone." I love Glossier's Skin Tint because I'm terrified of foundation. I break out pretty easily and I worry about how my face will react to caking on heavier products. Think of it as a blurring filter for your face.
I like to think of Butter London's Lippy Tinted Balm as a summer fling in a tube. Blend into your lips with your finger for a berry tint, pack it on for a deep red pout, or rub into the apples of your cheeks for a rosey tint.
I love the Natural Matte Palette by Too Faced because of its versatility. If I want a natural look, it's all here, and if I want to add some shimmer, the shades in this palette go with absolutely every other palette I own. Bonus: I use "Sexpresso" to fill my brows – nothing better for a deserted island than a product with multiple uses.
I bought Becca Shimmering Skin Perfecter on a whim around this time last summer, and clearly it's about time for a replacement. I use this absolutely everyday and rarely switch it out for another product. The undertone matches my skin perfectly, and I love the buttery texture and lack of glitter." 
Sydney Helphenstine from Marymount University (Photo via @sydneyhelphenstine). 
"The Dolce and Gabbana Light Blue perfume is my absolute favorite light scent—especially for summer. I also can't live without coffee scrubs. I buy any one that I can find. They smell amazing and make your skin so soft and are relatively inexpensive and easy to find. I also love Not Your Mother's Dry Shampoo because it smells so good for summer and makes my hair voluminous and wavy."
Kelly Rogowski from Florida State University (Photo via @lovelyykelly). 
"I would have to say coconut oil! You can use this for just about anything. It's my favorite moisturizer but can also be used as body lotion, deep conditioner and cuticle oil (I can't stand when my hands are dry!). Dr. Bronner Castile soap is another multi use product that can be used for face, hair, body, cleaning, etc. so you'll always have exactly what you need!"
Devynne Diaz from the University of Arkansas (Photo via @devynnediaz).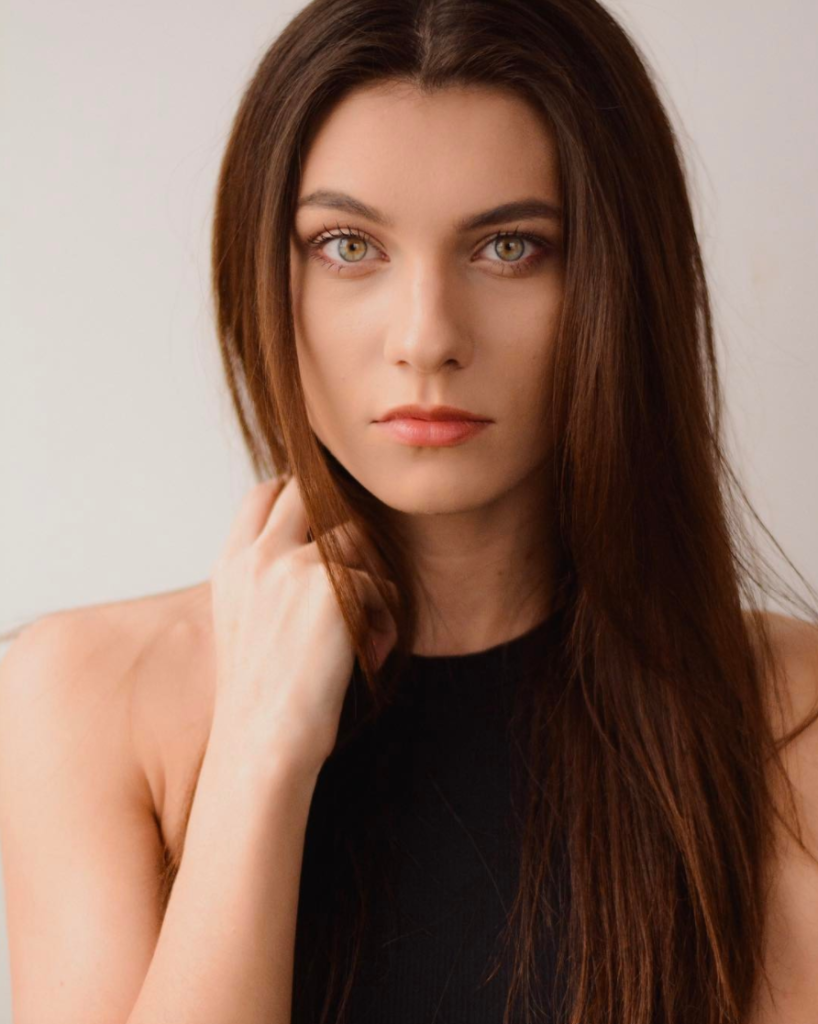 "The products I couldn't live without if I were on a desert island would be Mario Badescu Facial Spray, Bumble and Bumble's Hairdresser's Oil Heat/UV Protective Primer, and Caudalie Vinoperfect Radiance Moisturizer Broad Spectrum SPF 20. I think I prefer to focus on my hair and skin health rather than makeup, although I *love* makeup!" 
So what would you bring if you were stranded on a desert island (besides Cole Sprouse and WiFi, of course). Let us know in the comments below!