There are endless reasons to love the summer! Finals are over and the warmer weather brings pool days, beach trips, barbecues, and late nights. But if you're anything like me, your break doesn't just consist of munching on pita chips and binge-watching Scandal all summer long (unfortunately). Between long shifts at work, lunch dates, Target runs, gym time, and movie nights with my girls, sometimes picking out a bomb outfit is the last thing I want to worry about. Here's a few guidelines I've come up with to help create super cute summer-ready looks, easy to thrown on and wear just about anywhere.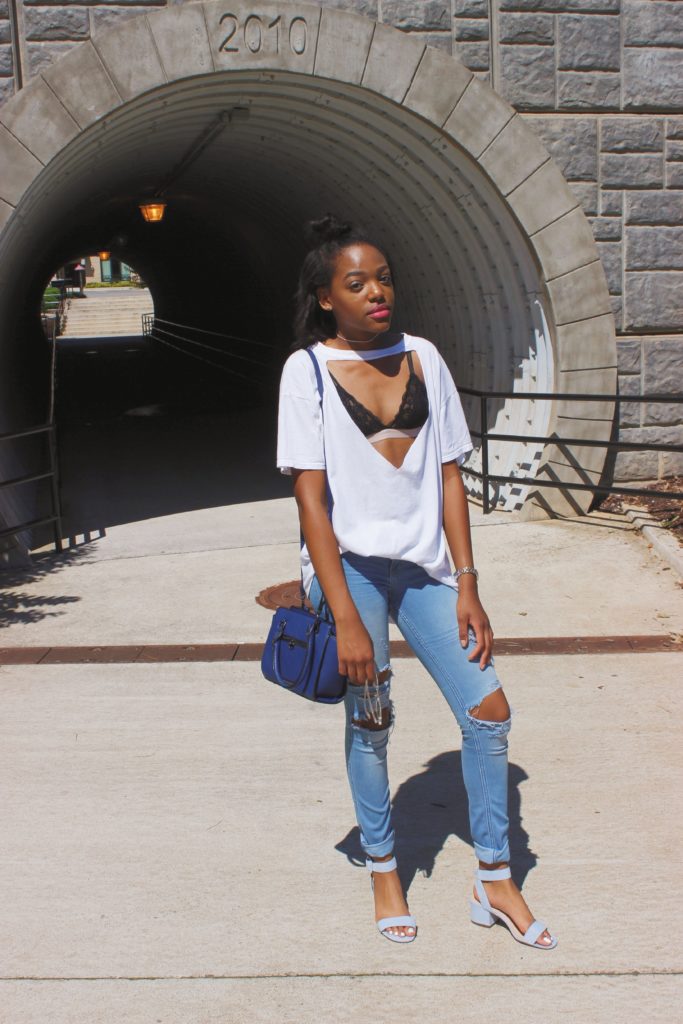 1—Opt for a simple color palette. Sticking to a simple color palette makes it so much easier to get dressed in a hurry, in addition to making a look more aesthetically pleasing. I try to use a three-color rule for the key parts of my outfits to avoid overloading the look. The base of this outfit is white, black, and blue. Using neutral shades helps keep a look cohesive without being completely monochromatic.
2—Take it easy in a bralette. One thing that's dope about warm weather is getting the opportunity to show off the unbelievably comfortable bralettes I've been stocking up on. The endless range of colors and styles they're available in has left me obsessed. A simple bralette pairs gorgeously with an oversize T-shirt to create a laid-back vibe.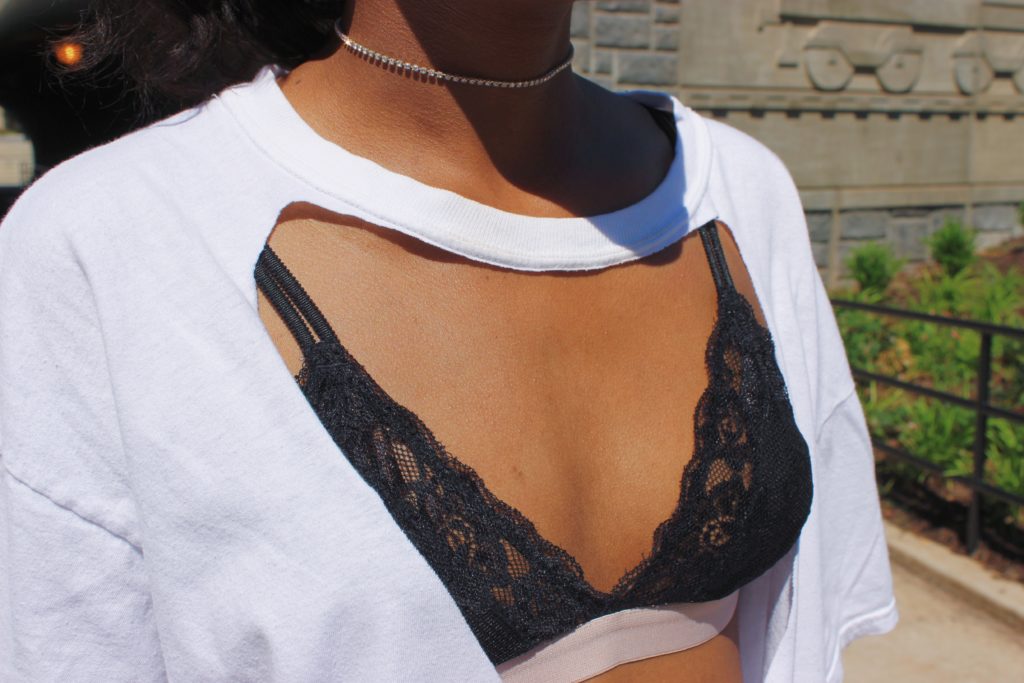 3—Hello denim. Versatile denim pieces, like the classic ripped jean, are ideal for my summer outfits because of their comfortable, yet flattering fit. I am a total sucker for anything distressed and chose to slash this pair myself. The faded wash and not-so-perfectly cuffed hem keep the look fresh and cool for summer while making them easy to dress up or down.
4—Grab those go-to sandals. A fashion forward pair of sandals is an essential to every Fashionista's closet. This fun baby blue style makes an outfit look much more put together than a typical flip flop and is super comfortable to walk around in all day long. I'm a fan of how lightweight they are and don't look bulky on my feet. The chunky heel also gives me a bit of a height boost and helps elongate my legs.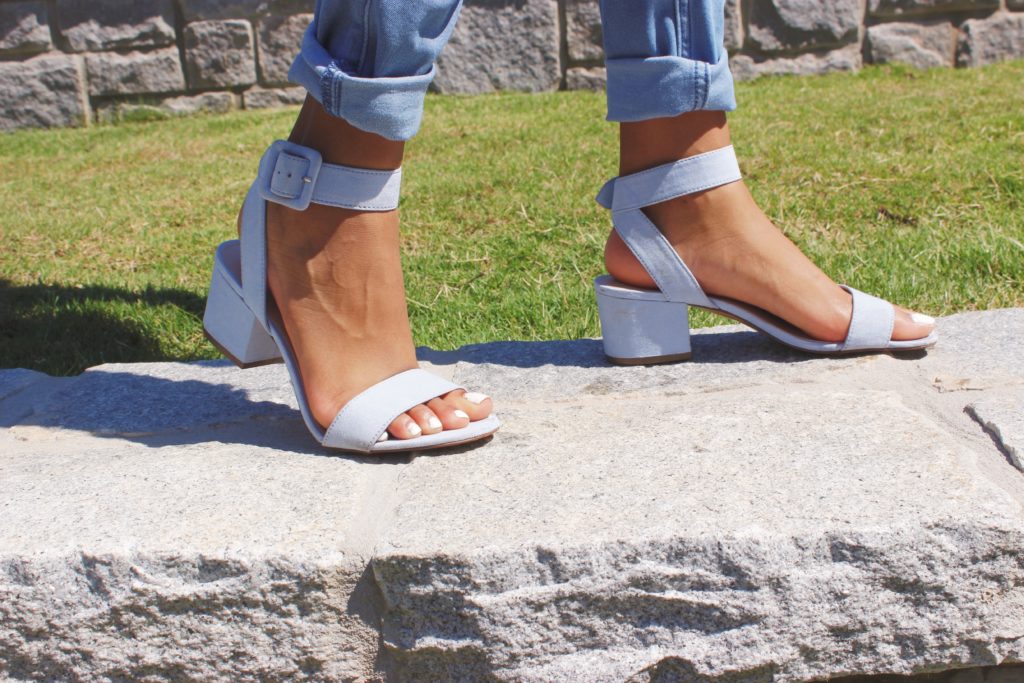 5—Sunnies are essential. Adding a pair of sunglasses can be the perfect way to instantly jazz up any outfit. The change of season is an excuse to cop a new pair. Don't be afraid to play with bold frames or colors, like cat-eye shapes or mirrored lenses. They're also super helpful when I feel like skipping out on eye makeup.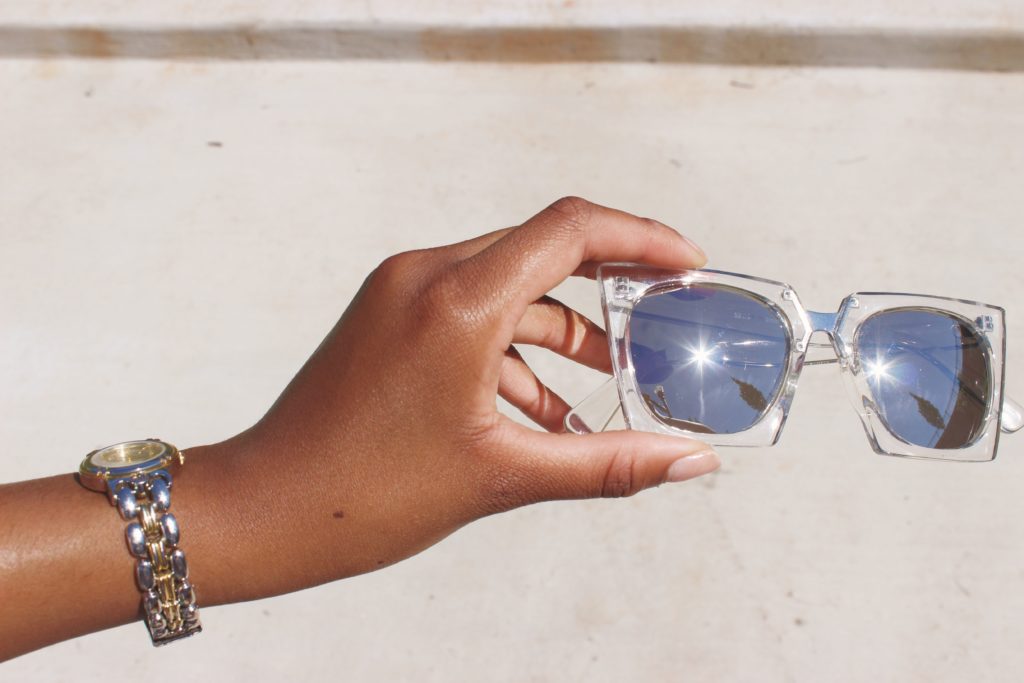 6—Try a bright pop. Using a pop of color can make any look summertime fine. Since I stuck to a simple color palette for this look, adding a bright lipstick took things up a notch. I'm a big fan of fiery coral and pink shades this season.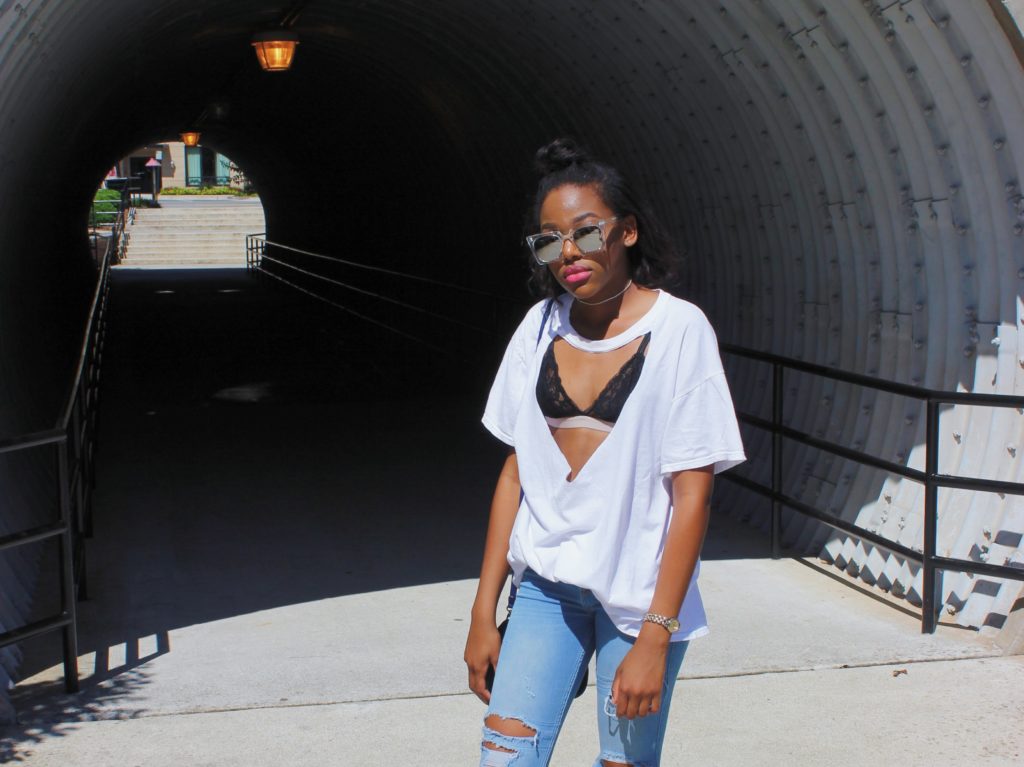 What's your go-to summer look? Let me know in the comments below!