Do you need a new recipe to impress your girl gang with? If so, then I have the solution for you. Whether you need to bring an appetizer to a girls' night in party, or you need a quick, healthy snack for yourself, this guacamole recipe will be your new go-to. This recipe is so simple, yet tastes amazing! I have to admit, it will be very hard to stop eating this dip once you start.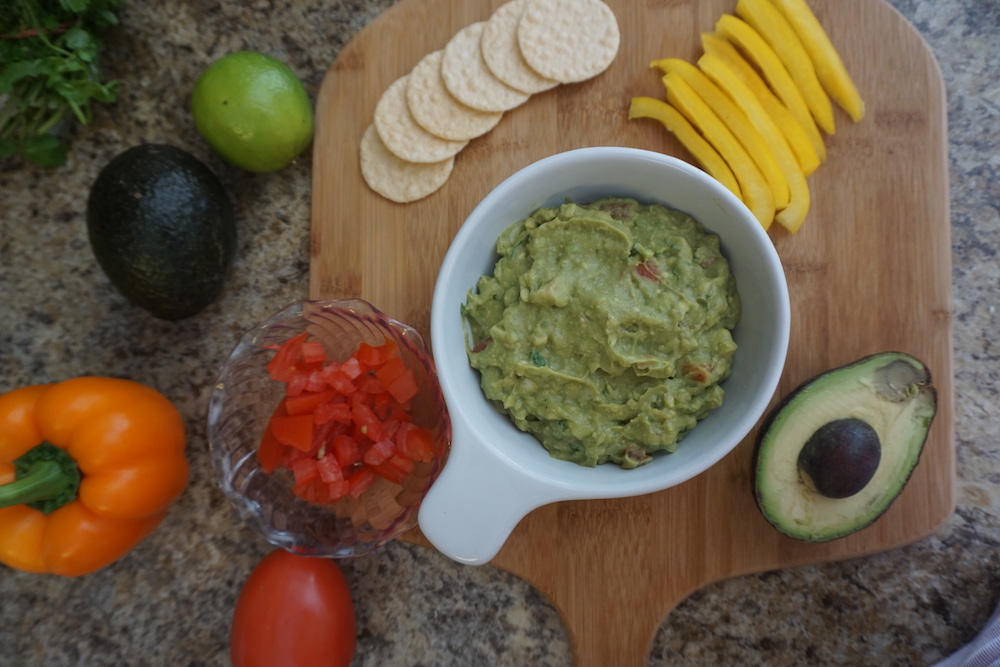 1—Chop up all the ingredients. First, I like to prepare all of my ingredients so I can easily add them into the mix. For this recipe, you will need a 1/2 cup of finely diced onion, a 1/2 cup of deseeded and diced tomato, and a 1/2 cup of chopped cilantro leaves. (Pro tip: Make sure to scrape out the seeds and flesh of the tomatoes. If not, your guac will be too watery.) You can add or subtract as much of an ingredient depending on your liking. Set all of your chopped items to the side.
2—Add the flesh of three avocados to a bowl. Make sure to use ripe avocados. They are essential to great guacamole. After the avocado flesh is in a bowl, squeeze the juice of one small lime into the bowl.
3—Mash together the avocado and lime juice. Mash until you reach a consistency you like. Chunky or smooth? You decide!
4—Add the onion, tomato, and cilantro into the bowl. Fold the ingredients into the avocado mixture.
5—Sprinkle with some salt and ground cumin. I prefer to use Himalayan pink salt. Again, this is all about your preference. You could even add in some hot peppers if you want to make it spicy.
6—Enjoy! Grab some tortilla chips, rice crackers, pepper slices, or carrot sticks and dig in. You can even spread the guac on grilled chicken, add to a salad, or eat right out of the bowl with a spoon. You can also display your fresh guacamole in cute and creative ways. Serve it in a cute bowl for everyone to grab from, or separate the guac into personal bowls so everyone gets a fair share.
If you make this amazing guacamole recipe, be sure to let me know if you liked it in the comments below. I would love to hear if you added anything new to the mix!