Happy summer everyone! It is sunny and 75 degrees, in my opinion, it is the perfect time to grab a pair of sunglasses and walk around your hometown city.  Whether it is having lunch at your favorite downtown spot or just taking in the sites for the afternoon, your hometown city will always be your favorite. As any Fashionista/Fashionisto would say, wearing a trendy yet comfortable outfit for days on the town is a must.  I spotted this Fashionisto in downtown Pittsburgh supporting the casual meets hipster look. For days while walking around downtown, it is best to keep casual yet still show off your best look, and he was the perfect example!
Denim jackets are a huge trend and can be tied together with almost any outfit. You see everyone wearing one these days, but the way each person wears it is completely different. Denim jackets come in all sorts of different washes, but this medium-washed one was perfect. It is great for cool days but can be tied around the waist or thrown over the shoulder when the sun comes out. The most casual part of his outfit is his shorts. They are comfortable and casual but really complete the outfit. They are fun to relax in but also very easy to be out and about in.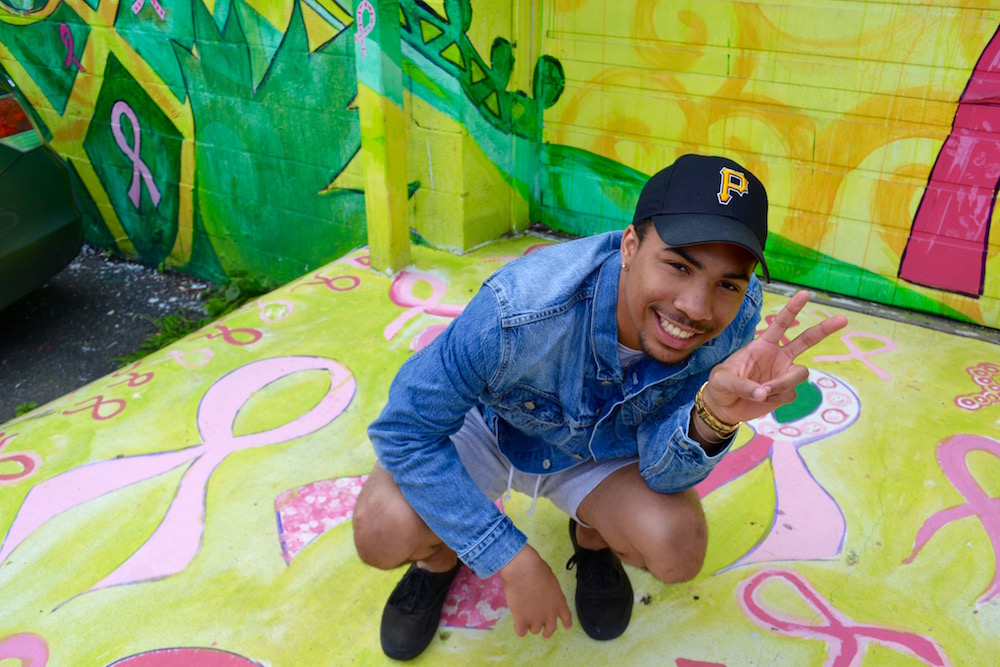 Plain white T-shirts are a staple. Every Fashionisto will have a couple of these in his closet for sure. They are beyond comfortable but when collided with the jean jacket it creates a whole new look. T-shirts provide many different uses; whether you are wearing them to relax in or trying to layer it with a jean jacket like he did. When layered they do not seem so plain after all. This downtowner is also spot on with his accessories. He is showing off his gold watch, gold chain, and studded earrings. Since he was pulling off a more casual look it was best to go the simple route and not go over the top.
Wearing comfortable shoes while walking around downtown is key. He is showing off his black Vans, which are stylish but also doing the trick and not killing his feet. Of course, they have a lot of wear on them because of how much traveling he does in them but whose Vans do not? These sneakers really collaborate well with his black Pittsburgh Pirate hat. Hats are the best, they are stylish but also keep the sun off of your face which was perfect since he was walking all over downtown! Pittsburgh is well-known for sports, so showing them off is a must, especially when you are walking around town.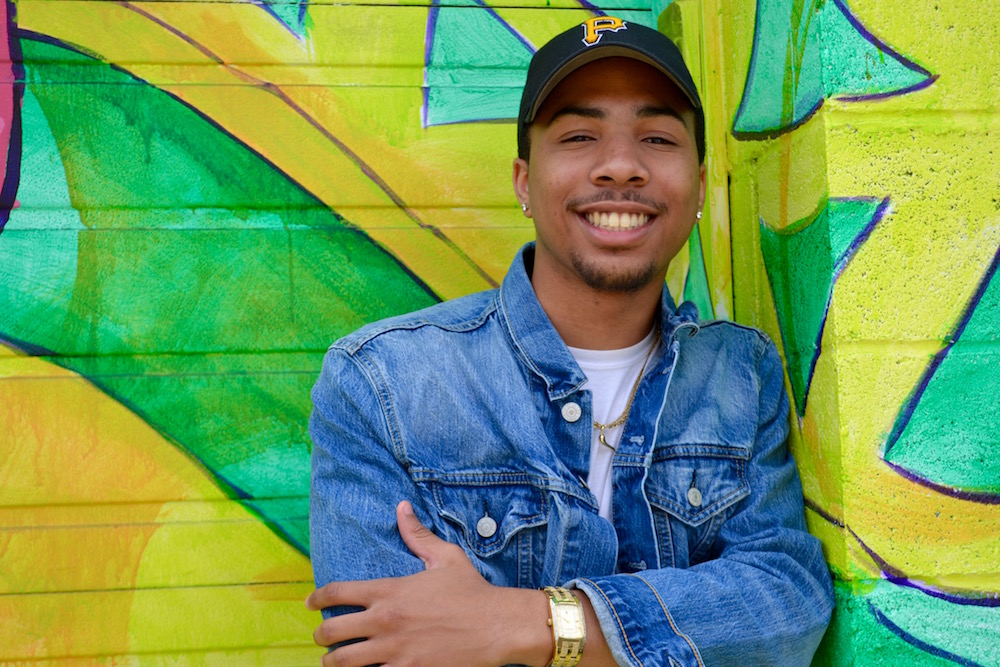 It is very easy to dress causal, but showing off your personality is how you make a statement. Next time you are in your hometown city, let us know how you make your casual outfit a statement by tagging us @Cfashionista!