What better way to romanticize your summer cat naps than with the most dramatic sleepwear imaginable? I'm talking silk, feather trim, and nothing less. Luxurious sets are trending on socials, with #featherpajamas garnering over 578.1K views on TikTok alone. The one caveat: they can be priced at upwards of $300. Yes, the Sleeper Party Pajamas Set has been on my wishlist for over a month, but no, my college wallet will never justify its cost.
Don't fear fashionistas, I found the solution. Ditch that worn out t-shirt you've been wearing to bed since middle school and grab the Gorilla Glue…it's time for a transformation. I did a DIY trial run so you don't have to, but now you're going to want to. In under 30 minutes and for around $30 only, I made the pajama set of my dreams (pun intended). Here's how:
01. Find the Perfect Pajama Set for You
First, find a base set that you can add a little spice to. I prioritized comfort, style and price equally and found my perfect fit on Amazon. In picking your set, be sure to visualize the feather trim you think will work best with it. Don't be afraid to play with patterns or bright colors, these are pajamas after all. I opted for a pink, silk set because, how could I not?
Serene Delicacy Women's Satin Pajama Set
$30. The light pink satin set I used for my DIY.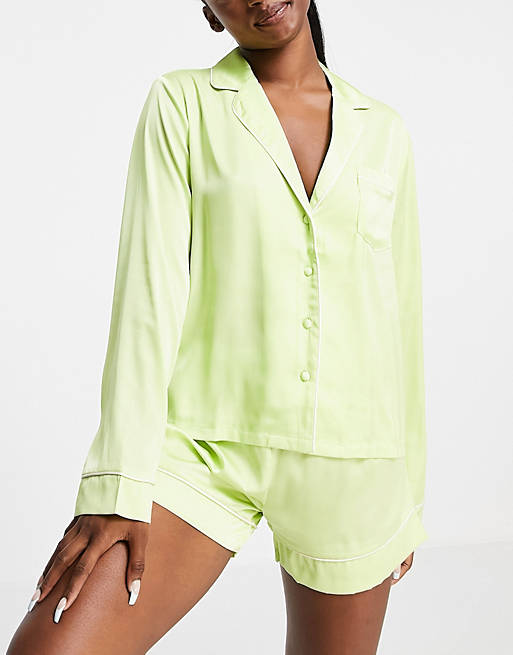 ASOS DESIGN Satin Piped Long Sleeve Shirt & Short Pajama Set in Lime
$40. The perfect neon pop for summer. Adding a feather trim to the shorts? Chef's kiss.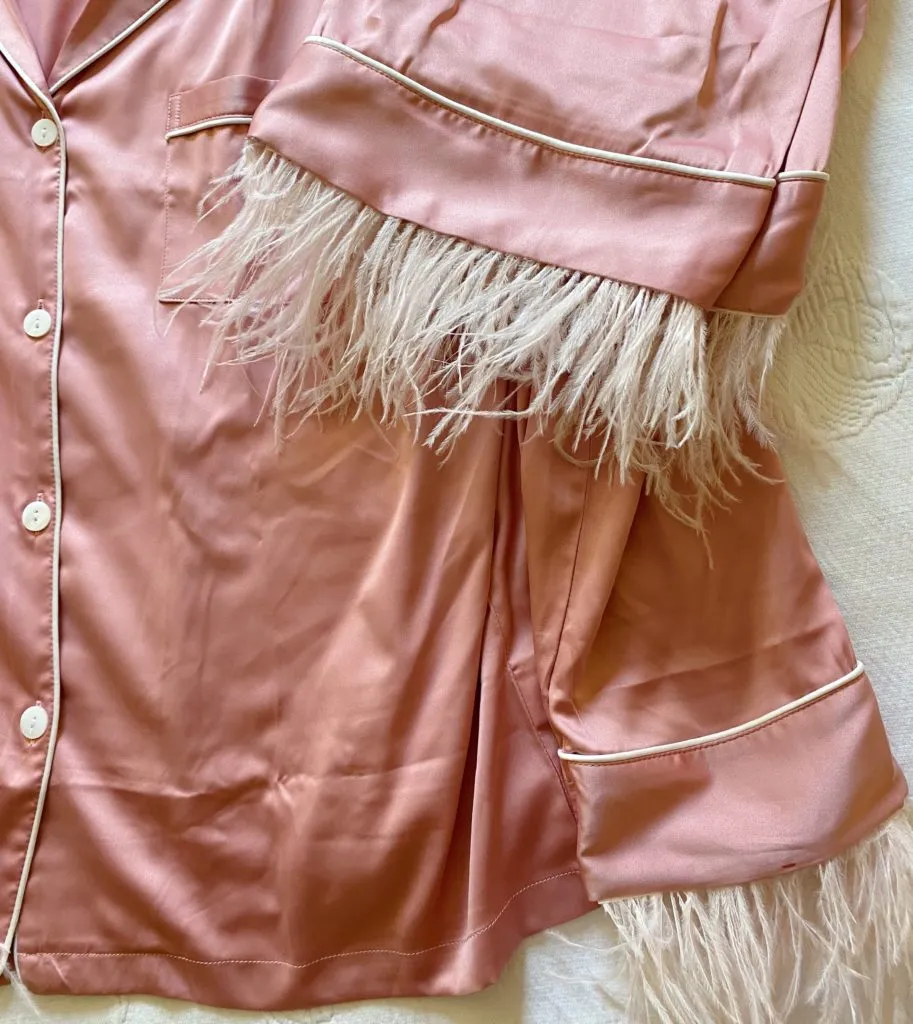 02. Pick the Personalized Trim
Now, for the fun part! How will you personalize your set? Feather trim is the perfect pop to transform your pajamas from cute to Insta-worthy in just a few minutes. I chose light pink feathers to match my set. Go bold with a unique color, or keep it simple (can feather trimmed PJs really be simple though?) by keeping it monochromatic like me. You can't go wrong—you're wearing them to bed. I used about 2 yards of material and had a little left over for future DIY-ing.
Note: be sure to purchase feather trim as opposed to individual feathers. This will make your life a lot easier.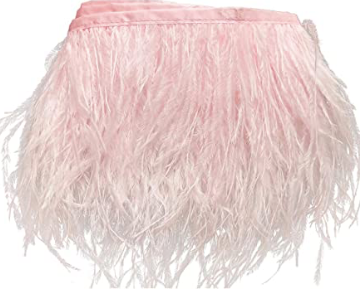 Barara King Light Pink Ostrich Feathers
$15. The light pink feather trim I used on my set. I recommend purchasing around 2 yards.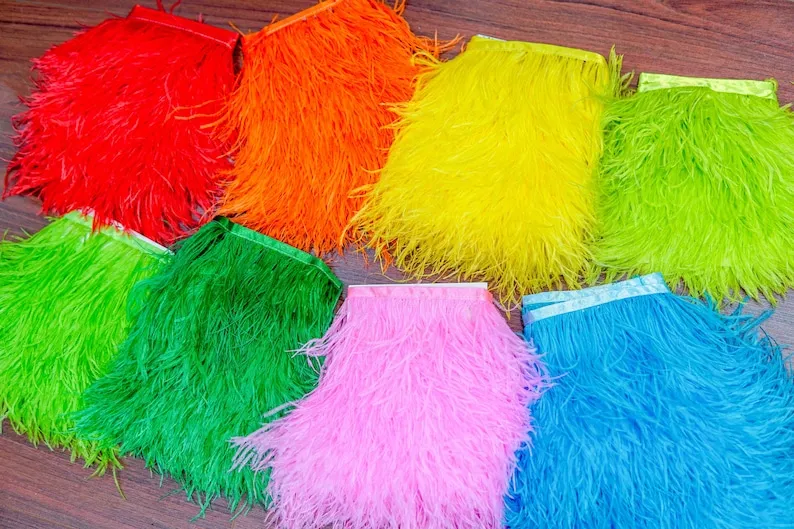 Dyed Ostrich Strand Strung Fringe on Ribbon
$14. Pick the perfect pop for your stylish pajamas.
03. Put it All Together!
The best part of this project is that it only requires three materials. The last tool is an adhesive to tie it all together. I went with Gorilla Glue, which is quick drying, waterproof and safe to wash and dry. I opted to use plastic gloves to avoid contacting my skin with the glue. Then, I simply turned my set inside out and cut the feather trim to fit my desired lengths. I chose to line both the sleeves and pant legs. I then applied a thin line of glue directly to the fabric and held the trim to the adhesive. Within 30 seconds, the feathers will stick, and you will have a dreamy set in no time!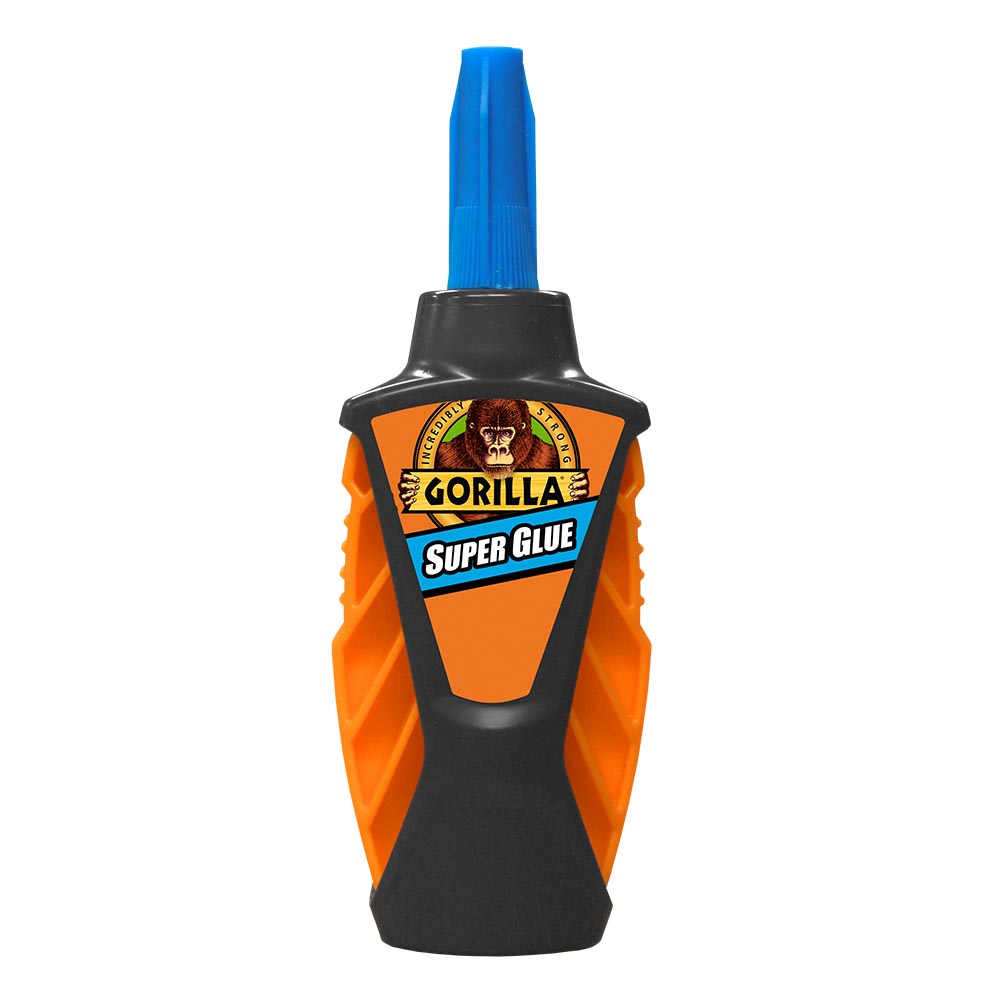 Gorilla Micro Precise Super Glue Gel
$6. This super quick drying and waterproof adhesive will keep your pajama set in perfect condition.
Now, it's time to plan a proper sleepover with your besties so this look can get the attention it deserves. Make this pajama set for a birthday celebration, bachelorette present, or just to step up your PJ game. I don't know about you, but I'll be wearing my set nightly to manifest glamorous, fashionista dreams.
If you DIY this set for yourself, good luck & sweet dreams!
Featured Image via @ksurge. Design by Her Campus Media.