Dressing for the summer is all fun and games until Monday morning arrives and you have to get dressed to go to the office. The cute weekend dresses might not be appropriate for going to work but, as Fashionistas, we innovate to dress professionally, comfortably, and fashionably. Here is what I chose to wear for a conference at a Beach Resort in Brazil. I hope you will be inspired by this look.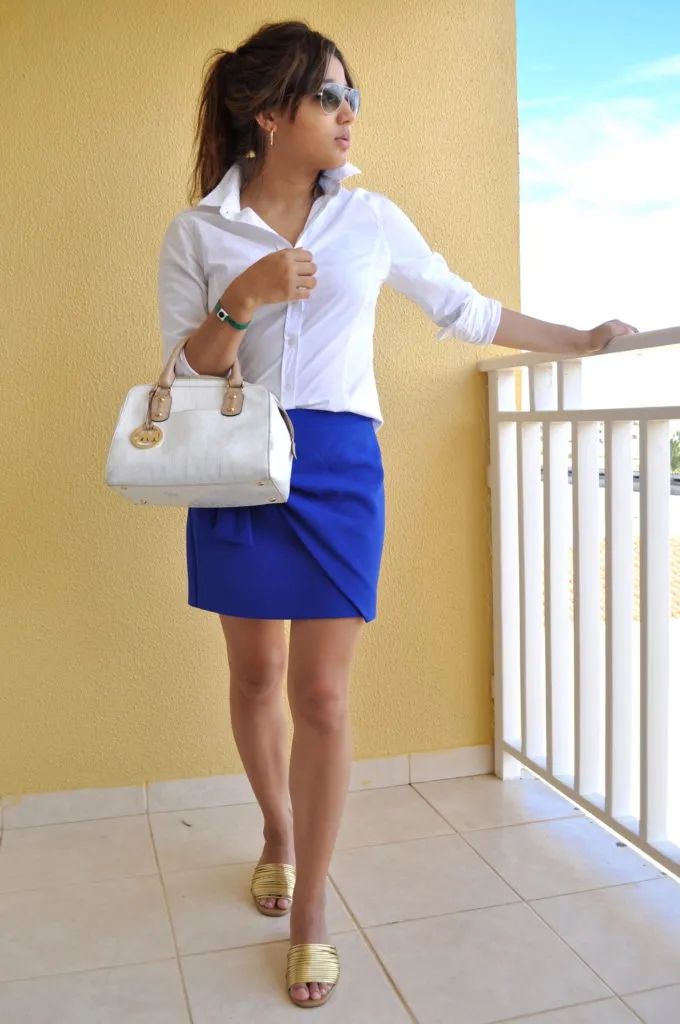 The classic white button-down shirt is perfect for work. You can roll up the sleeves and still look professional and feel fresh. The skirt has a vibrant shade of blue that makes the whole outfit looks more fashionable and fun. At the same time, the skirt has the proper fitting and length to look appropriate for work.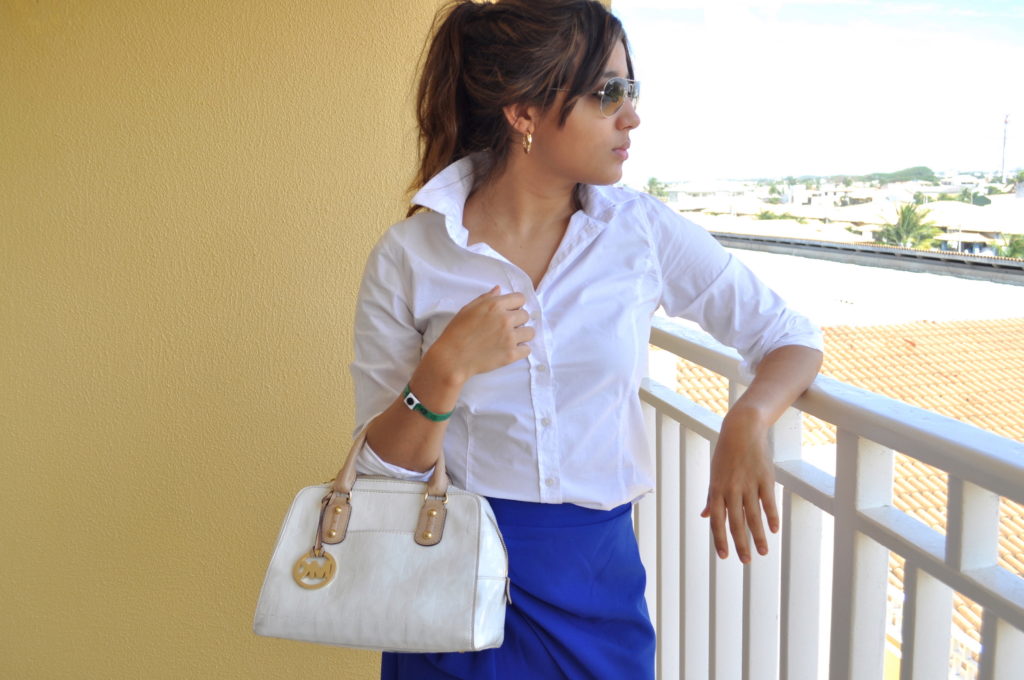 For the accessories, I choose to be more discrete with small gold hoops and a medium white bag to look chic. I also opted to wear a classic pair of aviator sunglasses to protect my eyes and look fashionable and modern but not extravagant.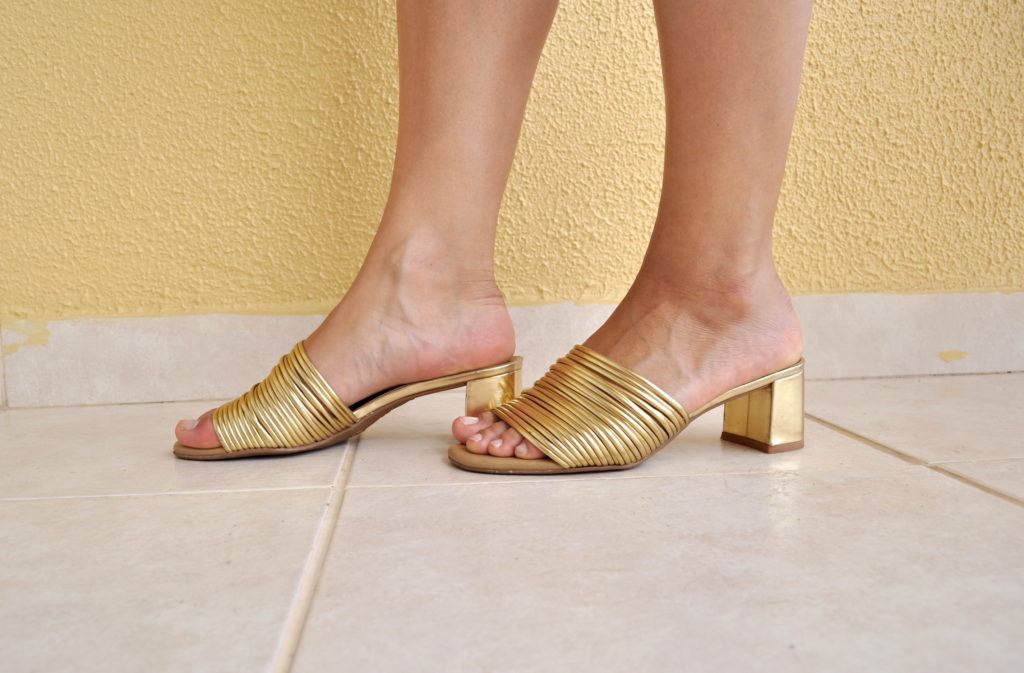 On my feet, I chose to wear my one true love: a pair of golden-heeled mule shoes. Mules are not only the new trend but are also versatile and comfortable. You can find them in all shapes and colors, including a type that looks chic and trendy for a work outfit. The golden pair is comfortable and perfect for the summer.
How do you dress to stay fashionable, professional, and comfortable for work during the summer? Let us know in the comments below!