The official CollegeFashionista podcast is taking the internet by storm! As a top ranked and noteworthy podcast on iTunes, we are excited to share with you more episodes and continue to provide unique content you won't hear anywhere else!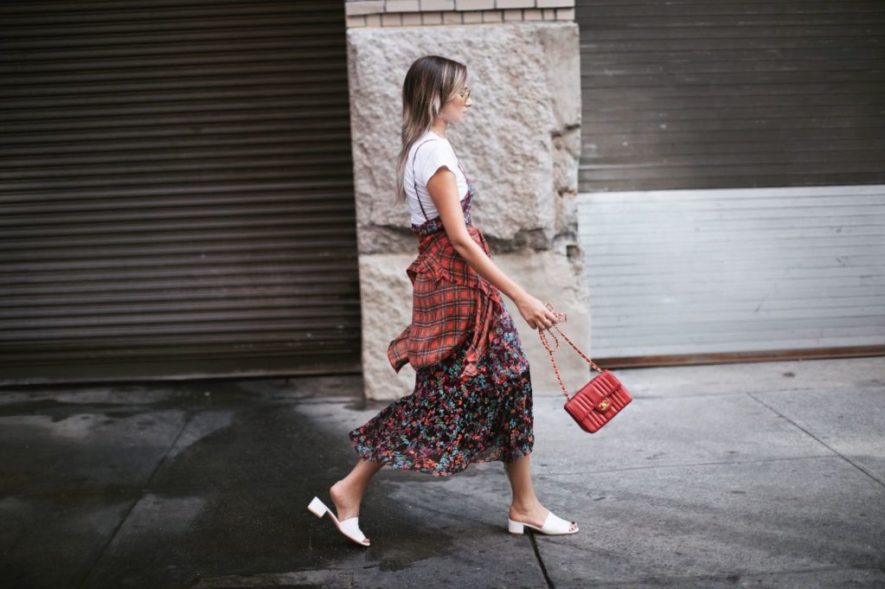 Danielle Bernstein is the powerhouse behind the popular blog and Instagram account WeWoreWhat, co-founder of Body Bauble and the owner of everyone's dream wardrobe. From spending her freshman year at the University of Wisconsin Madison to sitting front row at TommyxGigi this past NYFW she is no stranger to success, pressure or being in the limelight. We caught up with her for this episode of #OfficeHours to chat college, being a New Yorker and to end the dispute between stilettos and sneakers. Bernstein shares career advice, Instagram editing tips and memories in this latest episode, listen up!
Whether you are heading to class, taking a coffee break or unwinding in bed, you can access these "Office Hours" at your convenience. Check us out the latest episode and all episodes on iTunes and Soundcloud.

Get ready to get schooled in style (and learn a thing or two in the process).

Photos via Danielle Bernstein