It's officially time to say goodbye to winter and hello to summer in New York City! With this change of season, it's also time we ditch our typical NYC black wardrobe for pieces with a little bit more color to them. While we may be dreaming of far off shores, most of us are spending the warmest months of the year not seaside, but street-side.
If you're like me or this Fashionista, then you're probably interning in the city this summer too. You may be thinking to yourself, "What can I wear to my job that's chic but cool from the summer heat?" Well, look no further than what this Fashionista has pulled together and get inspired to keep your outfit looking cool this summer in the city!
This Fashionista perfectly masters the art of beating the NYC summer heat while looking professional and on-trend at the same time. She gets it right by pairing her baby blue cold-shoulder top with neutral colored pants, allowing the florals on her top to stand out. Nude heels keep it professional and classic while her royal blue tote bag adds a nice pop of color. It's the perfect contrast to her neutral pants and doesn't compete with the blue top since it's all from the same color family.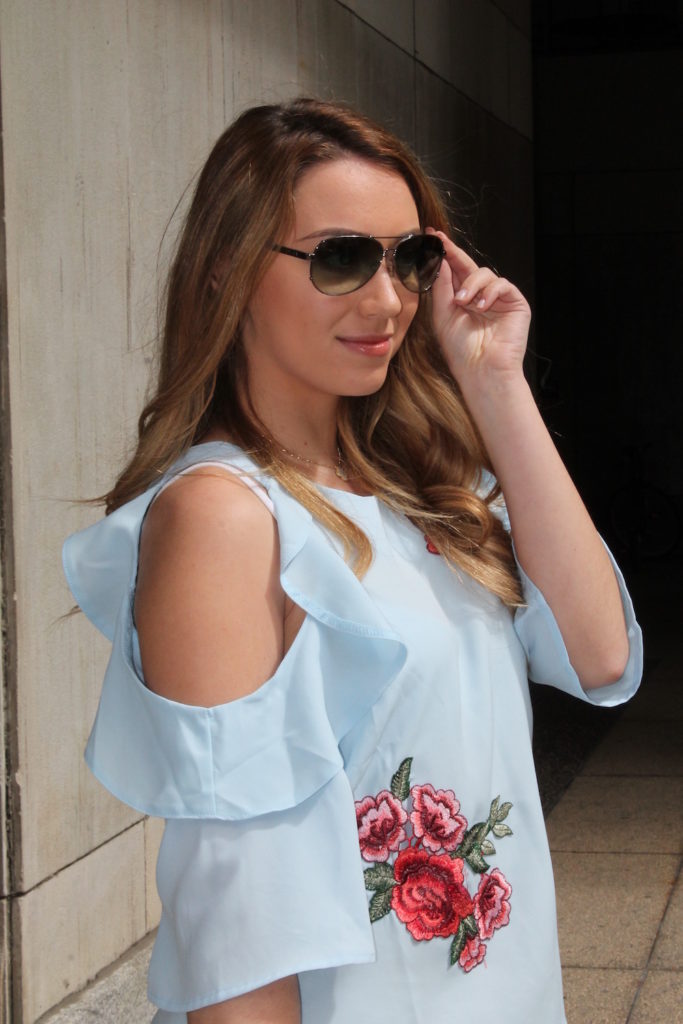 The Fashionista was smart to keep her jewelry to a minimum so it wouldn't compete with her simple, trendy, and cool summer intern look. Black round sunglasses are the right finishing touch for this city chic summer style!
How will you manage to keep yourself looking chic and cool enough to beat the New York City summer heat? Share your looks on social media by tagging @CFashionista!