Since summer is coming to an end, I thought it was a good idea to show my favorite go-to looks I've been wearing this season. Casual, trendy, and comfortable are the words I would use to describe my style. I hope you enjoy these looks and get a sense of my style!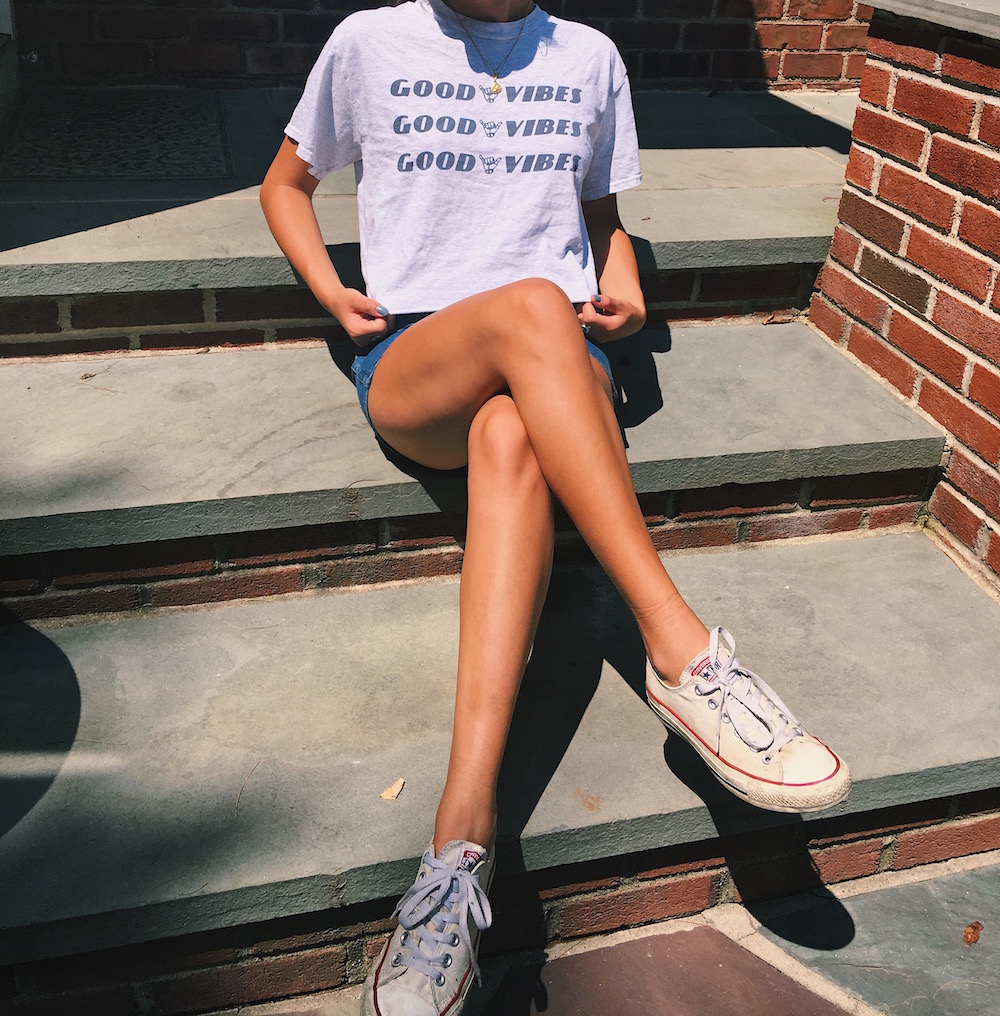 This look is a perfect look for a hot summer day. Graphic T-shirts are always my go-to when I want to look casual but also trendy. This graphic T-shirt is from Brandy Melville. I love the saying and how it's a perfect crop fit. The shorts from Free People are high-waisted with adorable zippers on the front. Definitely a casual look, but these shorts are nothing like your average pair of jean shorts and add a nice chic look to the outfit. I finished off the look with a pair of white Converse, that seem to always be in style.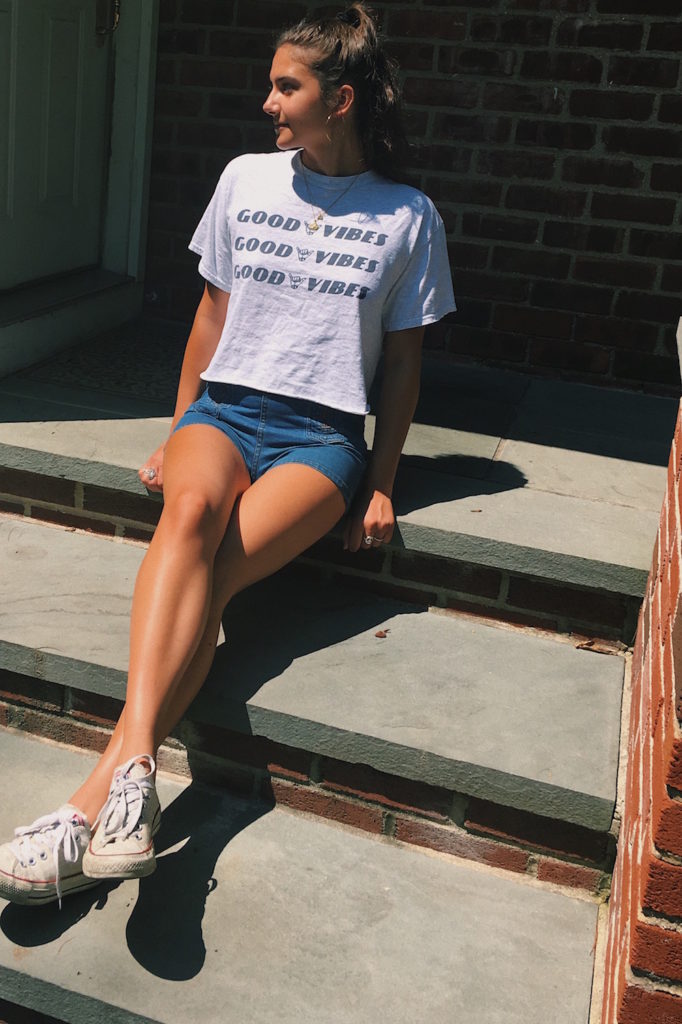 My next look is for those not-so-hot summer days where the sun doesn't seem to want to come out. My cargo pants are from American Eagle. They are the ideal pants for summer days when you're over wearing leggings. They're super lightweight and comfortable. I am obsessed with anything olive green and believe that the color should be worn more all year round. I topped it off with a simple black tank top. My accessories included two of my favorite gold necklaces. I love the simple layered look. Hoops are definitely the most popular earrings to wear right now, so I wore thin gold hoops. My aviators, which were the finishing touch, always seems to complement any of my outfits.
My last look is chic and cool. I got the inspiration while in the city and made up the perfect streetwear look. These are my favorite jeans in my closet. They are from Free People and the two-toned distressed look makes them stand out. The bodysuit I'm wearing is from Mystique Boutique. I usually find bathing suits uncomfortable and I definitely do not wear them often, but this one is soft and more comfortable than I thought it was going to be. My sneakers are Adidas. If I could wear these 24/7 I would. Sneakers are my favorite type of shoe and I love wearing them with nice pieces. Last but not least, my necklace. To dress up the look more, I wore a long silver, blue, and purple beaded necklace with a beautiful crystal at the end. It was a piece to pull this look together. Long necklaces are an excellent way to spice up any outfit and dress up a plain top.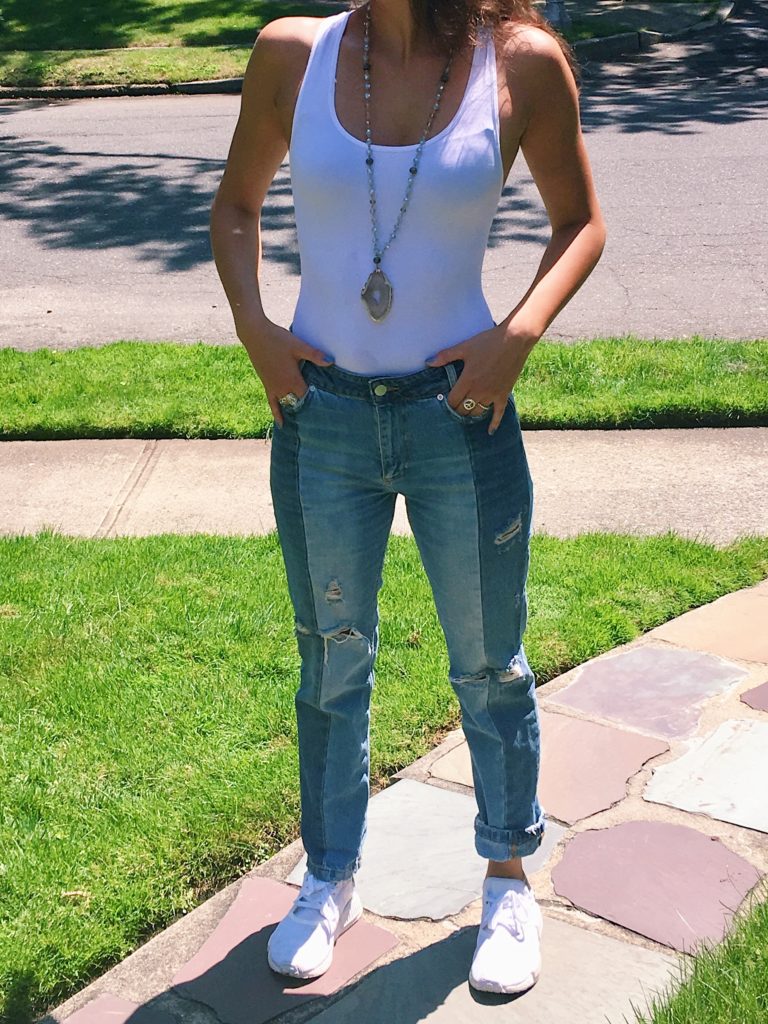 What are your three go-to summer looks? Show us on social media and don't forget to tag @CFashionista.