Now that summer is officially here, it's important to make sure we have all the essentials at hand for any adventure that awaits us: bathing suits, sandals, crop tops, tote bags, and sunglasses. Picking out the right pair of sunglasses can be hard. With so many styles to choose from, you'll want to buy every pair. To narrow down your options, you have to consider your personal style, budget, and the occasion.
Sunglasses are a wardrobe staple for most people, but we don't all have the exact same style. To find the best pair for you, make sure to have a clear vision of your personal style. If you have a more casual, laid-back style, then you probably wouldn't want a bright-colored pair with glitter and rhinestones.
You should also take price into consideration when picking out your shades. A designer pair can cost hundreds of dollars depending on the brand. Before you go shopping, think about what occasions you need them for. Going to a music festival? I suggest opting for a cheaper pair if you need them for festivals because you will probably either lose them or break them. The same thing goes for camping trips and wild nights out.
If your sunglasses are going to be more of an investment in your wardrobe, you could spend a little more on quality. You should always have a good, basic pair of sunglasses that you can wear with any outfit. Classic aviators will never go out of style and they'll last a couple years.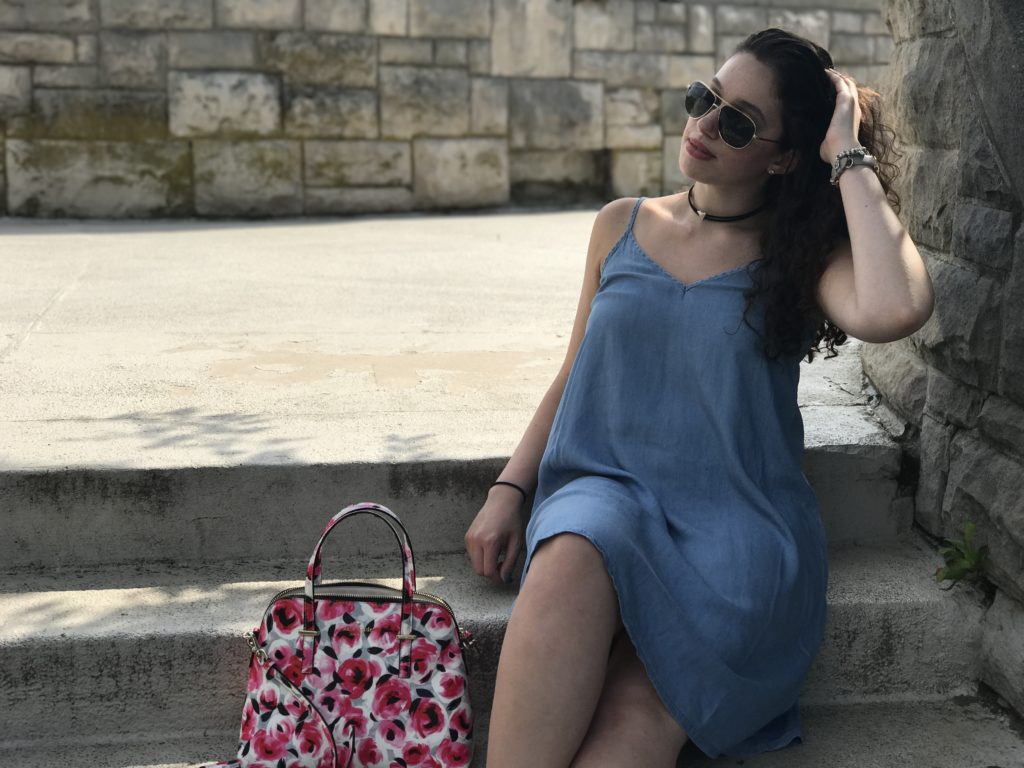 Statement sunglasses are another option to consider. A bold, fun pair can complement your outfit in the same way that any other accessory could. Whether your preferred type of statement sunglasses is oversize, mirrored, or hot pink, there is a pair out there for everyone.
Pro tip: Don't forget to take pictures of yourself in your favorite pairs while shopping around. This way you can compare different looks and show your friends once you get home. Shopping with the pressure of a salesperson next to you can be stressful, but it doesn't have to be.
What kind of sunglasses are you wearing this summer? Show us your shades on social media and don't forget to tag @CFashionista!