Tell me if any of these sound familiar. You have a Hershey bar in your bag at all times in case of "an emergency." You believe all sundaes should be topped with fudge sauce or what's the point? No day is complete without a bite (or six) of some form of chocolate. Brownies, chips, cookies, bars—you will take them all. If any of these ring true, then you, my friend, are a chocoholic.
Instead of being ashamed of your sugary vice, today embrace it. It's National Milk Chocolate Day—your chance to chow down on chocolate for every meal and snack with #noshame whatsoever.
And while today is all about the most popular variety, when it comes to chocolate we don't discriminate. Bring on the milk, dark, bittersweet, semisweet—heck, we'll even gladly take white chocolate to satisfy our sweet tooth.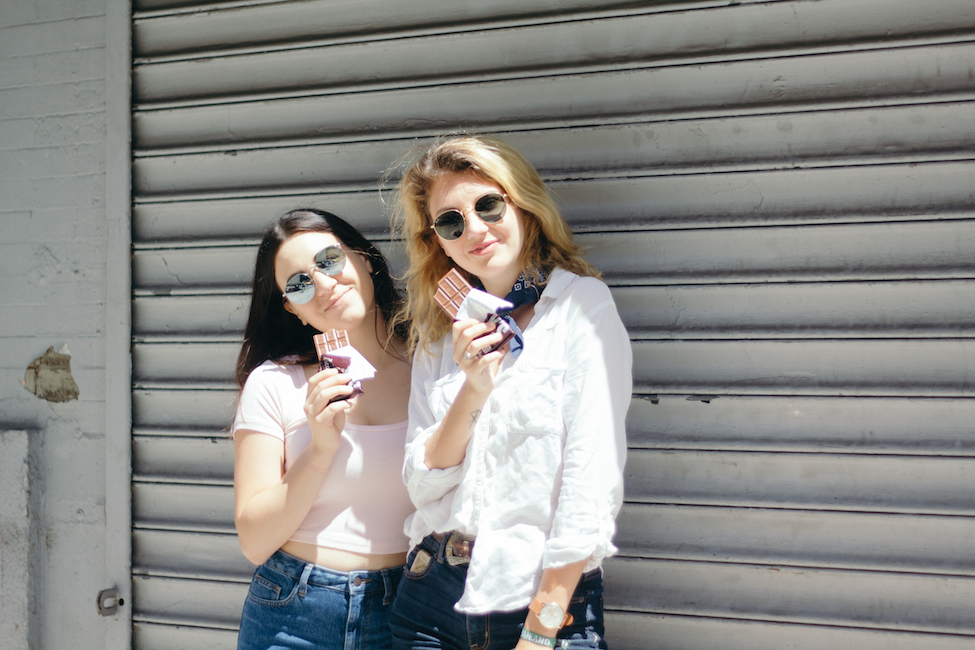 So today, be thankful to live in a world where national holidays dedicated to chocolate exists. Follow in the footsteps of our Style Gurus, nosh on some serious chocolate and celebrate what a sweet time it is to be alive!