So often we get asked by our Style Gurus—"What are you reading?" So we decided to bring together the CollegeFashionista community for a summer book club! Each month, we will be highlighting a must-read book in our new series—#CFReads. Read the book and then join us for a #FashionTalk on Twitter with the author and other CollegeFashionista book club members from around the world!
This month's book club selection is "Hello, Hollywood," the final book of Suzanne Corso's trilogy that follows Samantha Bonti, an aspiring writer who has gone from tangles with the mob to finding living large in Manhattan to finding out if love really does conquer all. In the final book, Samantha moves cross country to Hollywood to see her life story play out on the big screen. Loosely based off of Corso's real life adventures and lessons, we can't get enough of the strong female heroine and the lessons about life, work and love she learns along the way. (Major girl power!)
We caught up with Corso as she discussed her real life inspiration, the journey of Samantha Bonti and more!
Have a question of your own for Corso on her books or experience as an author? Join us for our #FashionTalk tonight (July 28th) with Corso at 6:30 pm EST on Shindig as she discusses her new book and answers your questions live!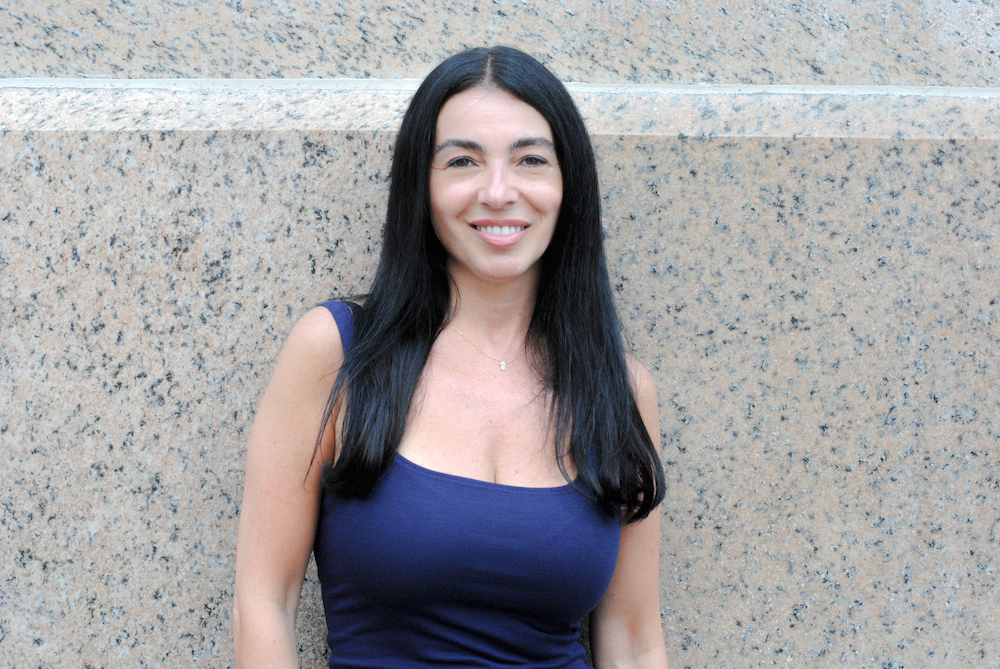 CollegeFashionista: "Hello, Hollywood" is the concluding book to the whirlwind trilogy that follows Samantha Bonti. The trilogy is loosely based off your own life. How do you draw the line between fiction and non-fiction?
Suzanne Corso: I rarely do—I live it and I write about it. It makes for a much better story. As a storyteller it's all I have. I thrive upon experiences and love to write about them, all the while adding characters and different scenarios—it spices up the book along with changing the names and places. 
CF: Why did you decide to write "Hello, Hollywood?" Why now?
SC: I had to have a completed trilogy. I only do things in "threes"—I like to say I've completed my holy trinity ha! This book out of all three allowed me to finally write and really emphasize what I want most in my life…love.  
CF: What's the main message you want to get across to you readers with this novel?
SC: Money can't buy you love. Live your dream. Live your passion, as Samantha Bonti does. And true love comes without any prices attached. Dream big, dream hard. Love more. 
CF: What are three words to describe Samantha?
SC: Passionate. Kind. Smart.

CF: The character Samantha has been a part of your life for almost four years. How does it feel writing her final story?
SC: It's great cause I relive it with her and to know all she has been through to finally come out on top is a huge blessing. You must always be grateful for the time we have. 
CF: What's your favorite thing about writing novels?
SC: The alone quiet time in my space. Being in my own mind and thoughts. It's nice—no one bothers me!! 
CF: Where do you look to for inspiration when coming up with a new book idea?
SC: Like I said before, I live my life everyday and enjoy every moment. When the craziness, miracles and magic occur, I stop and write about it. I am surrounded by inspiration. 
CF: Which actress would you choose to play Samantha?
SC: I would love an unknown. Somewhat in the way Twilight and The Hunger Games had unknown actors. There's something about Samantha Bonti and her understated innocence that will jump off screen one day. I would love for the mother and grandmother to be more well-seasoned actresses. That would be perfection. 
CF: What do you do when you get writer's block?
SC: Fortunately I don't. If I sway into other thoughts I immediately sway back into my own head and type away. 
CF: What's your advice for aspiring writers?
SC: Write for yourself not for what sells. Write what you know and you cannot go wrong.