So often we get asked by our Style Gurus—"What are you reading?" So we decided to bring together the CollegeFashionista community for a summer book club! Each month, we will be highlighting a must-read book in our new series—#CFReads. Read the book and then join us for a #FashionTalk on Twitter with the author and other CollegeFashionista book club members from around the world!
This month's book club selection mixes fashion, technology and humor—three things we are all about here at CollegeFashionista. Lucy Sykes and Jo Piazza's "The Knockoff" is the story of Imogen Tate, the editor in chief of a fashion magazine who finds herself at a crossroads as her former assistant has turned her magazine into millennial playgroup full of tweets, 24-hour hackathons and mandatory company-wide Beyoncé dance parties. She is faced with the tough decision to leave behind her magazine or take on Eve to save her fashion baby and career. The result is a well-written, funny and frightening realistic look at the ever-changing world of fashion in our Internet-addicted age.
We caught up with Piazza and Sykes as they discussed the change in the journalism landscape, creating powerful female characters and their bond over the "TechBitch."
Have a question of your own for the authors of "The Knockoff"? Join us for our #FashionTalk tomorrow (August 26th) with Piazza and Sykes at 5 pm EST on Twitter as they discuss their new book and answers your questions live!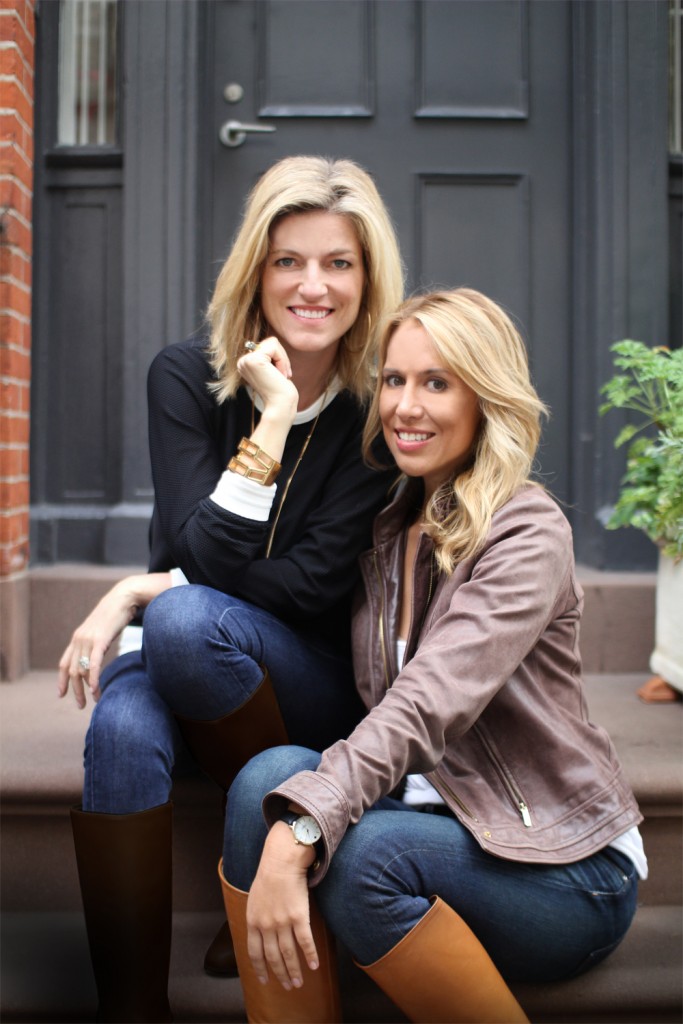 CollegeFashionista: What inspired you to write the book, "The Knockoff"?
Jo Piazza: Here's the thing. We all need to come to terms with the fact that our next boss will probably be half our age and they will be smart as hell. And that is scary, but true. We wanted to be able to tell that story in a fun (and very fashionable) way with characters who wear great shoes.
Lucy Sykes: Imogen Tate was the inspiration. I worked in fashion for a long time and then I worked in tech and everything changed. We wanted to create a strong powerful female character who was going through that kind of change.
CF: What's the main message you want to get across to the readers of this book?
JP: We want women of all ages to feel empowered by the book. Sometimes I feel like a complete Tech Imbecile. I can't figure out Snapchat for the life of me. I wake up almost every day thinking about whether today will be the day I finally figure it out. It never is. We want to convey the message that it is okay to feel like that. These days all of us feel left behind when it comes to something.
LS: I have received emails from mature woman who feel they have been passed over in the workplace and have similar stories to Imogen. They have told me that Imogen's story inspired them to switch careers or reinvent themselves.
I have also received many emails from young women who embrace the most important lesson of the book—kindness.
There is no easy answer to ageism, to fitting in to a new world, but just talking about it is to me empowering.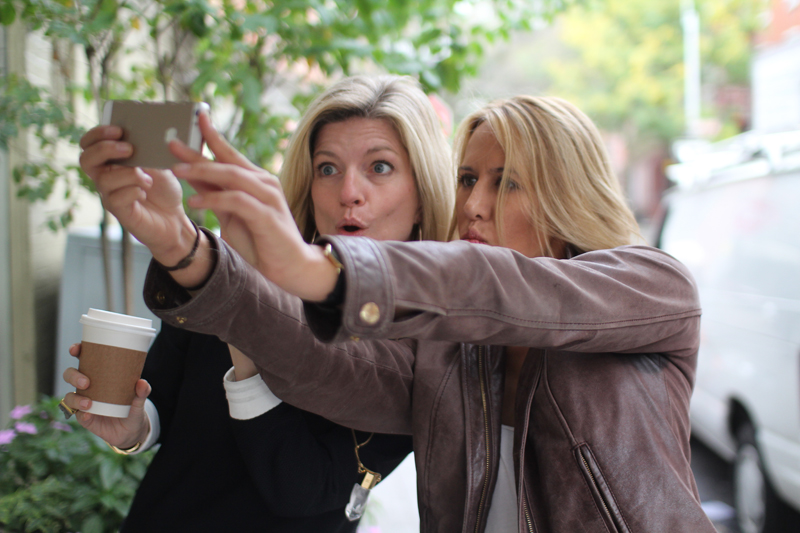 CF: The book presents technology somewhat as the villain. What do you think are the pros and con of using technology in your career?
JP: There's no doubt tech has forever changed the business of fashion and fashion media. Style Instagrammers can make the same money in a day that a model made 10 years ago. Facebook followers are more important than Q scores and everyone speaks in tweet.
Lucy Sykes and I spent a long time pondering what it means to adapt to this brave new world while writing our novel, "The Knockoff." One of our characters, Eve Morton, is the office TechBitch, while our protagonist Imogen Tate needs to figure out how to catch up to stay relevant in the rapidly changing world of tech.
For better or worse, fashion and tech have gone off and gotten married and we all have to live with that. We all need to be a TechBitch these days. What exactly does that mean?
The TechBitch is any bad ass woman who works in tech, with tech or simply uses tech to enhance her life.
The trick is whether you use your TechBitch power and knowledge for good or for evil. If you are going to be a Techbitch one thing you have to have are manners, because without those you are just a bitch.
CF: Were there any real life inspirations for the characters in the novel?
LS+JP: Yes….but we promised not to talk about them out loud. We can sometimes be influenced with a French 75 or two.
CF: How do you think technology is changing the world of fashion and journalism?
LS+JP: Absolutely everything is different except for the fact that there is absolutely no substitute for real talent and creativity in both fields. You can't fake those things and you can't build an app to generate them.
CF: What's the biggest lesson you have learned while working in the fast-paced world of journalism?
LS+JP: Work your ass off. I always worked harder and faster than the next guy (or girl) working with me. So much of success in writing is hard work, luck, good lighting and talent.
CF: Describe the process of having a co-author. What made you decide to write this story together?
LS: I knew Jo through working in the industry. My brother, Tom Sykes, had worked with her as a journalist. We happened to be in the right place at the right time.
It was the right place at the right time—we met at a prom for underprivileged youth that I was helping support and Jo was writing about for The Wall Street Journal. I got her at, "Hello!"
JP: She got me at TechBitch. But the truth is that we would sit down for hours and days sometimes and hash out the characters and the plot. Then we would go back and write one chapter at a time.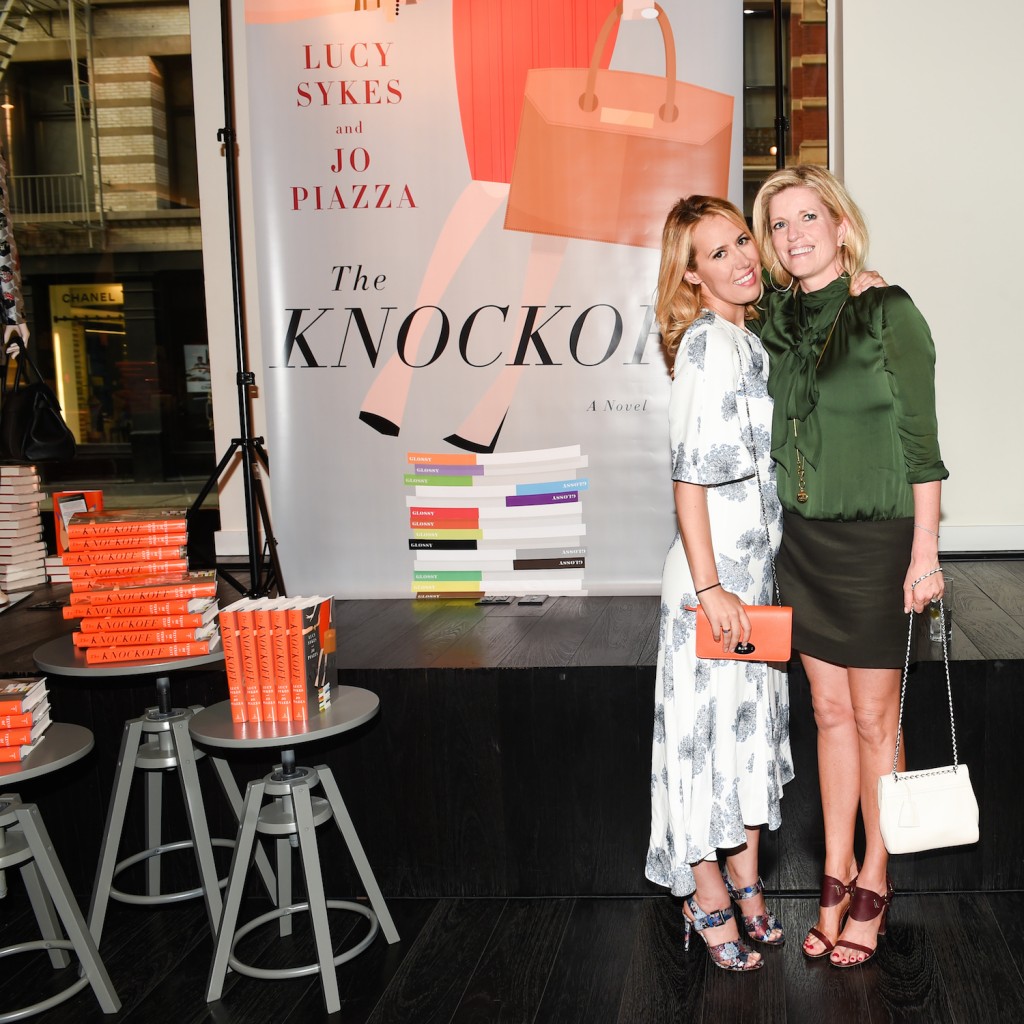 CF: Which actresses would you choose to play Imogen and Eve?
LS+JP: We are really in love with Elizabeth Banks as Imogen right now and Anna Kendrick or Emma Stone as Eve.
CF: How is this book different from other pieces of writing and books you have written?
JP: I have been a journalist my whole grown-up life. I deal in reporting and facts. I am still getting the hang of fiction, but I have quickly fallen in love with it.
CF: What advice do you have to aspiring journalists and/or authors?
LS+JP: Keep writing. Write all of the things. There is no substitute for writing and reporting. Technology lets us broadcast our writing to the world without a publisher or a big old school media platform. Take advantage of things like Tumblr and Medium and all forms of social media to get your writing seen by the right people.
Photo credits: Portrait and selfie photo—Grace Chang; Party photo—Billy Farrell Agency