Dressing for a fashion internship can be tricky: It's important to look professional, but there's also pressure to keep up with the latest trends. And when you're faced with paring down your wardrobe to fit in a suitcase and trying to do laundry in a crowded dorm, looking polished and chic becomes quite a feat. Because of this, it's important to have a few failsafe tricks up your sleeve for looking perfectly put together with as little effort as possible. Our community's go-to solution? A great pair of earrings.
Statement earrings are without a doubt the easiest way to upgrade a basic outfit into a full-on look. Pair a shirtdress with lavender tassel earrings, add some fun to a simple jumpsuit with a pair of pretty gold hoops, or dress up a button-down with delicate studs—whatever you choose, the possibilities are endless. And we're offering up proof: We tasked our community with styling their go-to summer earrings into the perfect office-appropriate ensemble, and they were more than up to the task. Keep scrolling to see and shop their picks.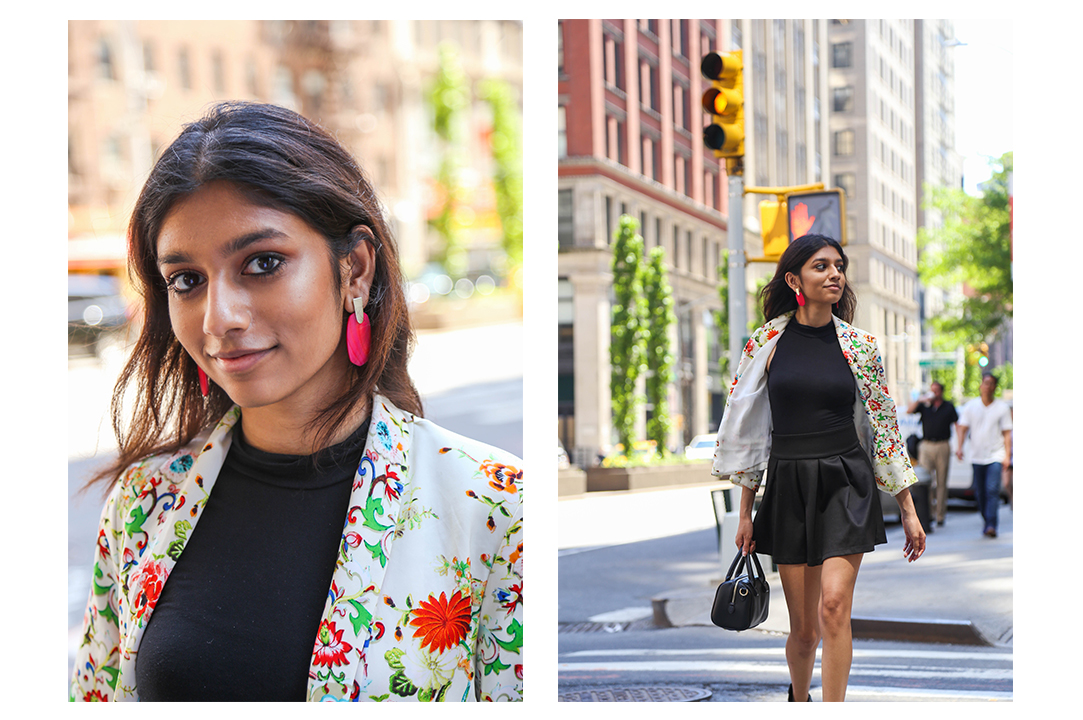 Niha's Pick: Kendra Scott Aragon Earrings in Magenta ($80)
Wear With: A Black Dress and Printed Blazer
"I'm obsessed with prints and wanted to incorporate one into my intern look. To make a bold print appropriate for the workplace, I wore an all-black outfit to make the blazer pop and let my Aragon earrings shine through." — Niha Chandrasekar, New York University class of 2021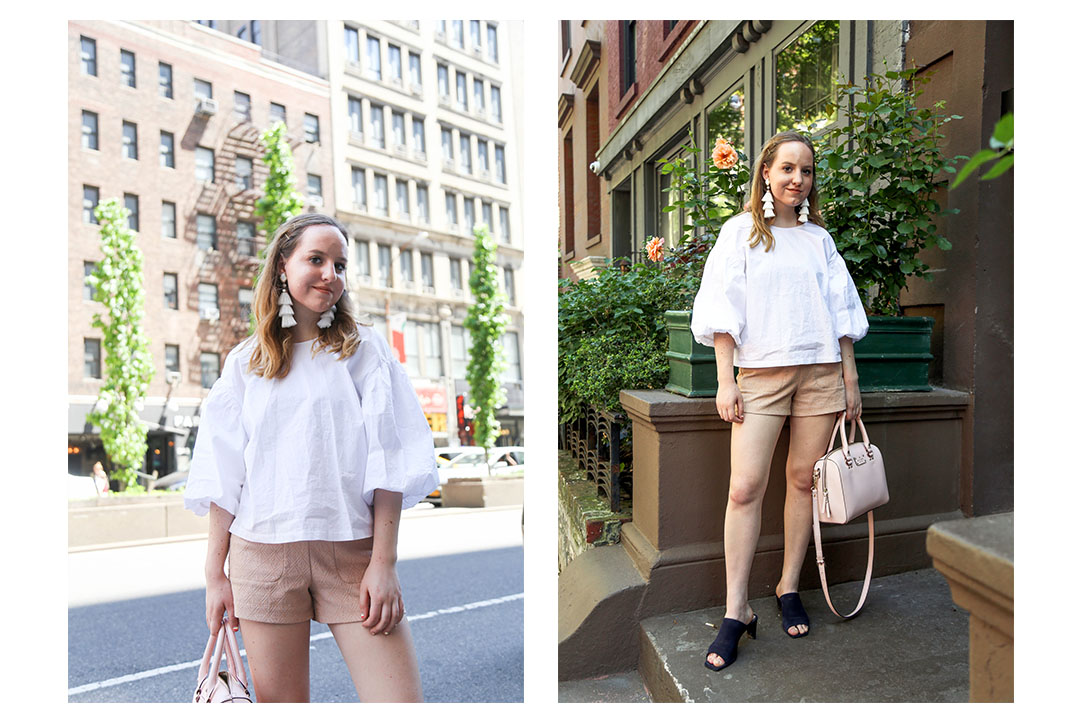 Emily's Pick: Kendra Scott Denise Earrings in Ivory Mother-of-Pearl ($125)
Wear With: A White Blouse and Pastel Shorts
"Since these Kendra Scott earrings make a huge statement, I wanted to keep the rest of my outfit simple and classic, so I paired them with a white blouse, pastel-pink shorts, and navy heels. Adding statement earrings to any outfit is perfect for an internship because it's so effortless and chic. These are my favorite pair because they have a super-versatile three-in-one design with removable tassels, so I can change them up depending on my mood." — Emily O'Brien, Fordham University class of 2021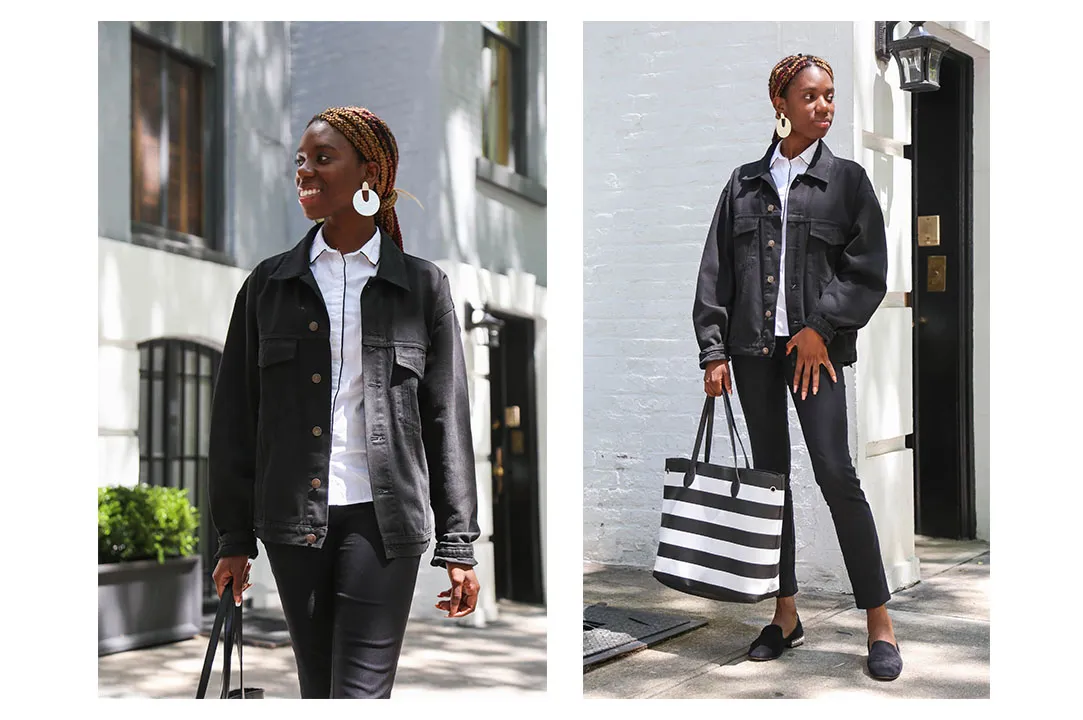 Venesa's Pick: Kendra Scott Diane Earrings in Gold ($85)
Wear With: A White Button-Down and Black Trousers
"For my internship look, I never want to be out of dress code, so I kept it simple by wearing a classic white button-down shirt with black ankle pants. But when it comes to my accessories, that's where I'm most expressive. I added these Kendra Scott earrings because they're bolder but pair so well with the simplicity of my outfit." — Venesa Coger, University of Bridgeport class of 2018
Created with Kendra Scott.