Summer is finally in full swing, and I've got the perfect, versatile trend for all of your rooftop brunches, pool days, and weekend getaways. Ruffles are one of this summer's hottest trends, but I'll be the first to admit that incorporating this trend into your wardrobe can be a little intimidating. I'm here to show you how ruffles can be a simple, easy way to vamp up your outfits!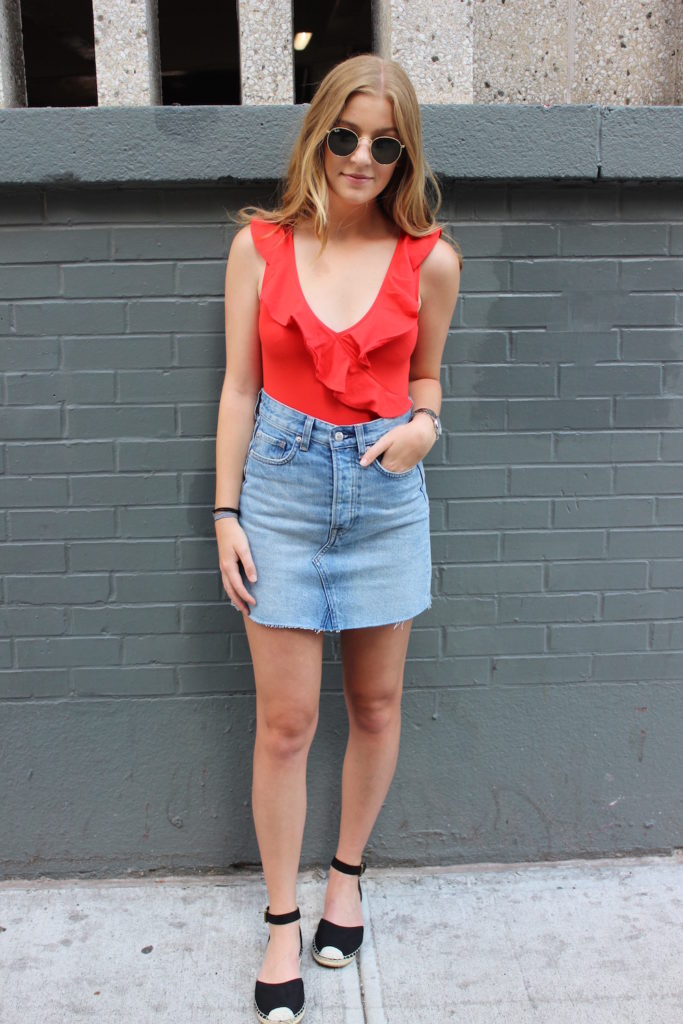 I always assumed that ruffles were way too girly, too voluminous, and too busy for me. However, after trying on this orange ruffled bodysuit from H&M, I fell in love. I realized that ruffles can be flirty, fun, and yet still chic. This bodysuit was the perfect way to ease ruffles into my summer wardrobe because of its simple cut. As for the "too voluminous" problem? I actually found these ruffles to be extremely flattering and slimming. Say hello to the perfect summer style staple!
So how did I style my ruffles to feel both comfortable and trendy? I paired the statement bodysuit with a simple high-waist denim skirt and black espadrilles to tone down the bright color of the top. I accessorized with round Ray-Ban sunglasses, two dainty bracelets, and a silver watch for the perfect casual, but cute, summer look. The best part about this outfit is how easy and comfortable it is while still being super on-trend. The ruffle details of the bodysuit instantly elevate the outfit and make any other statement pieces totally unnecessary.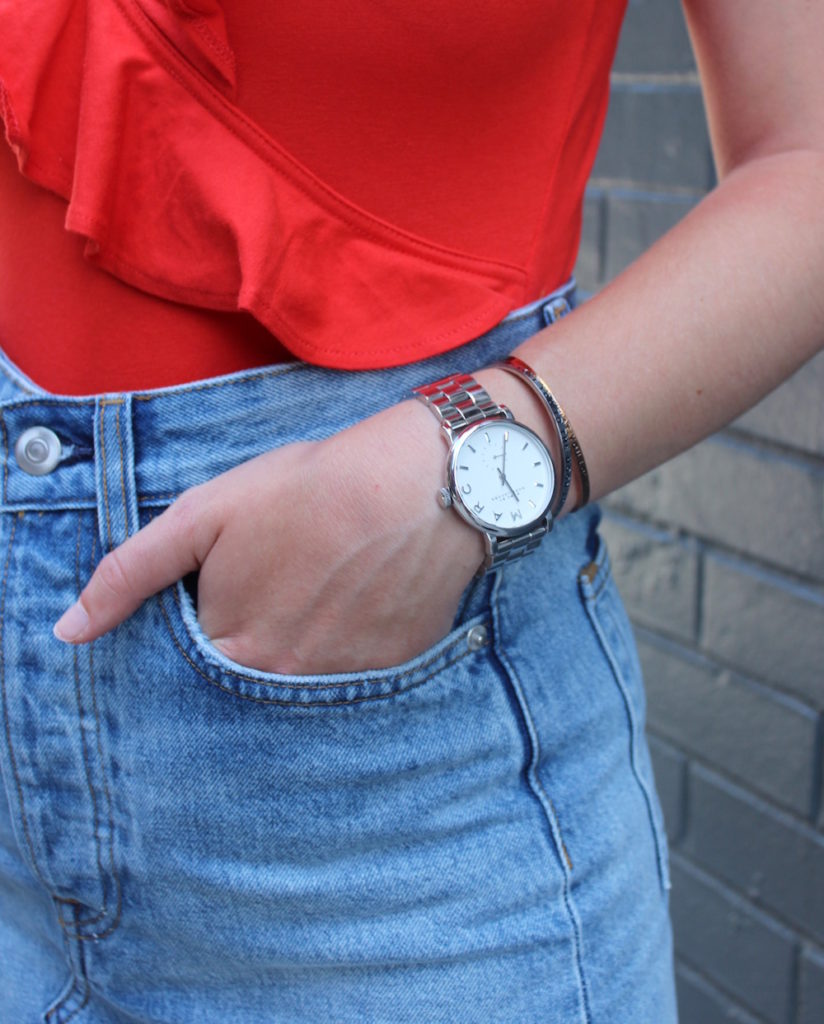 Whether you're dressed down and rocking simple, delicate ruffles or you're going for a more daring look with bold ruffles, this trend truly can be worn for any and every occasion. Bring on the ruffles!
How do you wear this trend? Show us on social media @CFashionista!