Summer is here, which means it's officially swimsuit season. Shopping for swimwear can often feel like diving straight into the deep end (pun intended!) of styles and brands. The fashion industry has made notable strides recently in terms of embracing body positivity and confidence among all body types, and swimwear is evolving in response. Influencers across TikTok and Instagram are showing off the innovative styles of this season's swimwear, from size inclusivity to fashion-forward yet modest options. Whether you're jetting off on a much-needed beach vacay or heading to a backyard pool party, you deserve to feel confident and beautiful in your summer swimwear—and these brands offer a variety of cute, inclusive, and affordable options!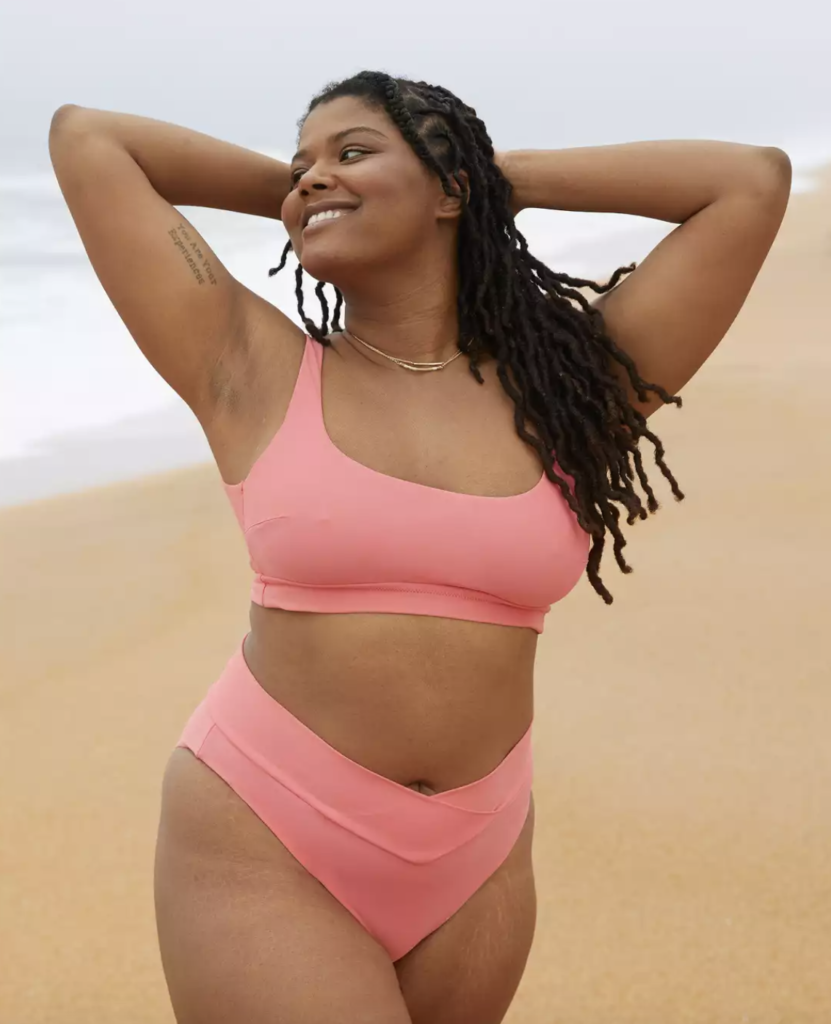 Aerie
Aerie is a must-know brand in the realm of body positivity in the fashion industry. Their signature hashtag #AerieREAL emphasizes embracing your true self and your body, just the way it is. Aerie has tons of adorable swimwear options at a great price point. One of my favorite things about Aerie swimwear is the way that they often offer many different bottom styles such as cheeky, high waisted, and high cut so that you can mix and match depending on your preference.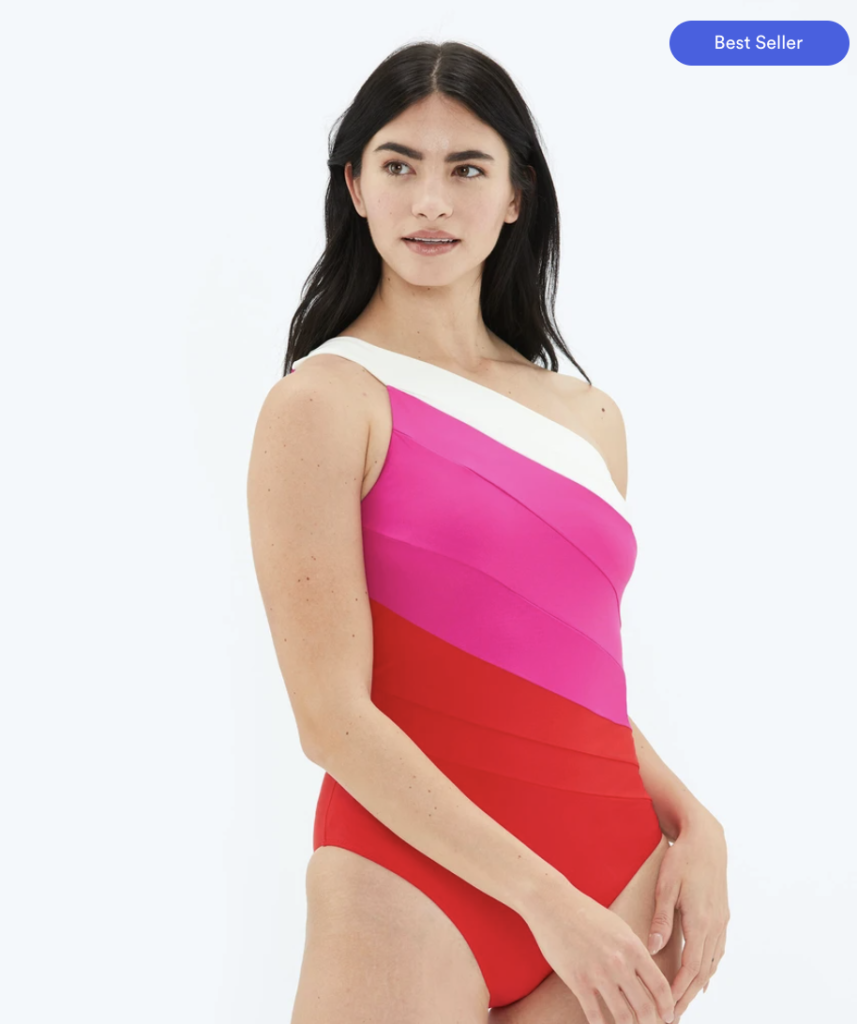 Summersalt
I can't believe that I didn't hear about Summersalt until just a few months ago! Their brand has bright, colorful, and unique swimwear with sizes ranging from 0–24. One of their most popular styles "The Sidestroke" is pictured above, and the Today Show called it the "unicorn of swimsuits." They even offer long torso and short versions to fit every body type!
Old Navy
Old Navy is one of my favorite spots for great swimwear on a budget! They offer lots of family options in addition to making patterns and florals accessible across many different top, bottom, and one-piece styles. I love the quality of these bathing suits and they're perfect for all kinds of summer activities.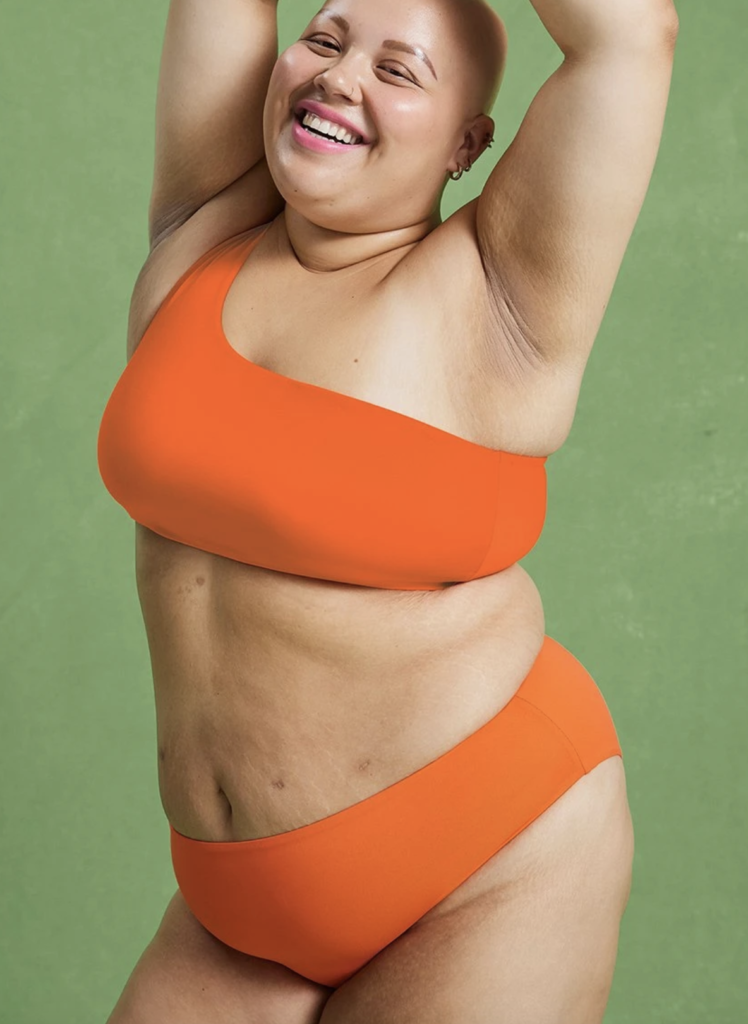 Girlfriend Collective
Girlfriend Collective has been one of my bookmarked spots for activewear, which is why I was so excited to see that they launched a swimwear collection as well! Girlfriend Collective stands out with their bright colors and ethically sourced materials, and they provide a sustainability report for each of their products. This brand is also super inclusive with sizes ranging from XXS-6XL!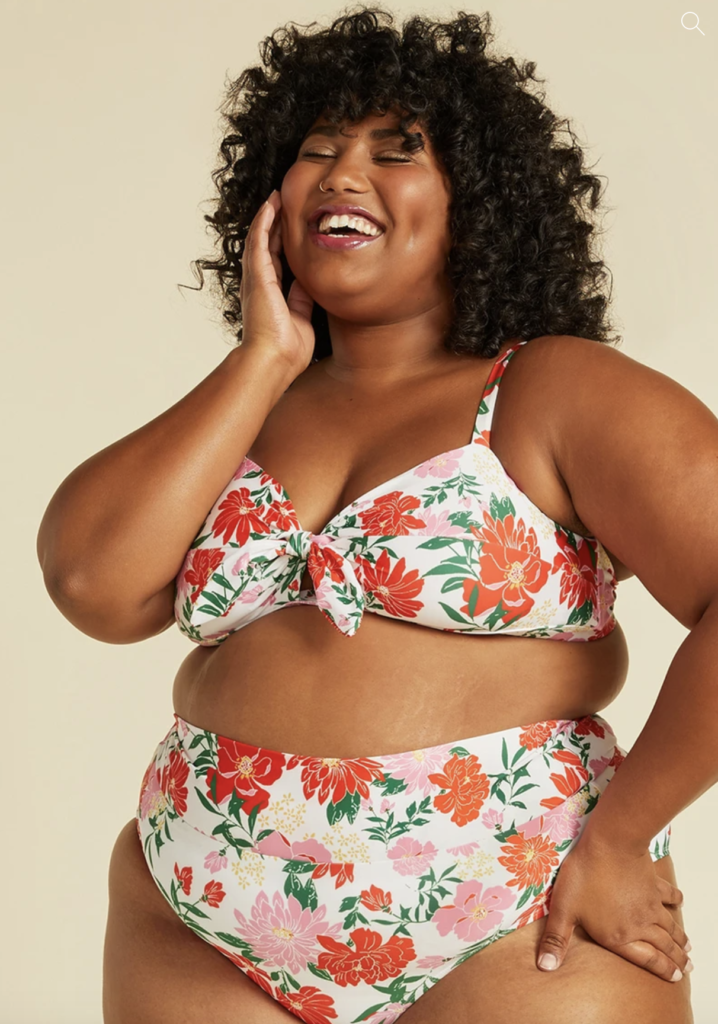 ModCloth
If you're looking for a swimsuit that'll catch everyone's eye, ModCloth is the place to go. ModCloth is known for their bold, quirky prints and vintage styles. I personally love how unique their swimwear is, and it's perfect for anyone wanting to make a summer statement!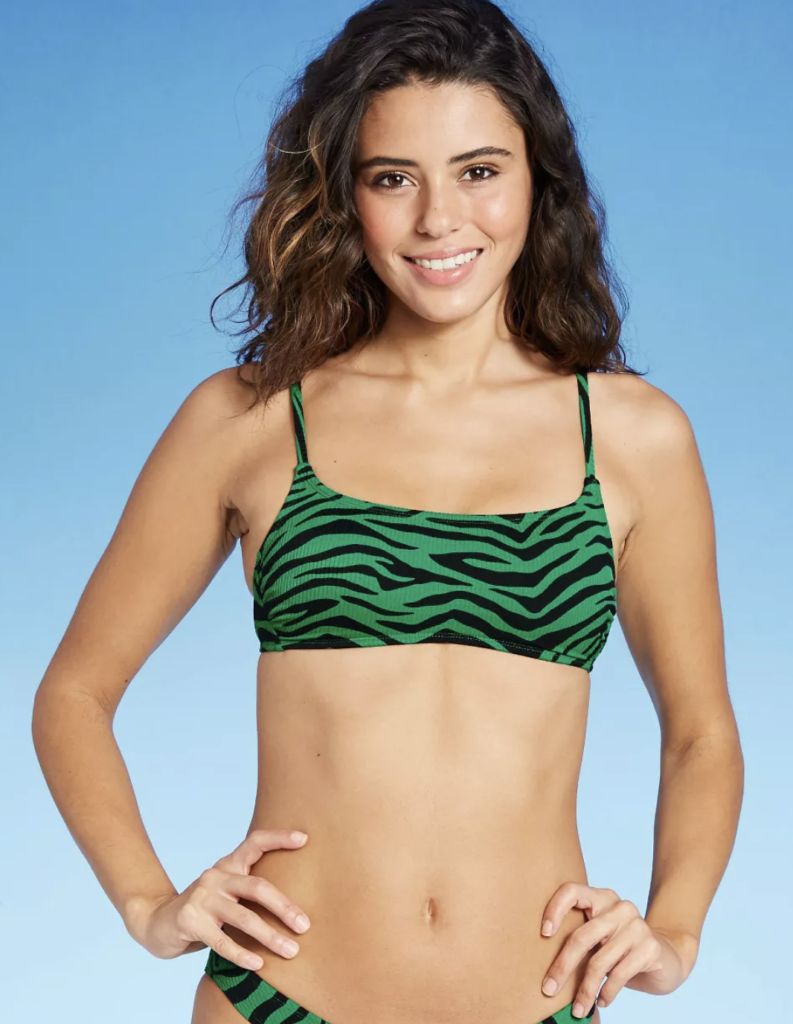 Target
Just when you thought Target runs couldn't get any better, check out their swimwear. As a self-proclaimed Target expert, I am no stranger to their collection as their bikinis and one-pieces make up most of my closet. What I love most about Target's swimsuits is that they always provide great dupes for higher end styles, so that you can stay on trend and on budget all at the same time.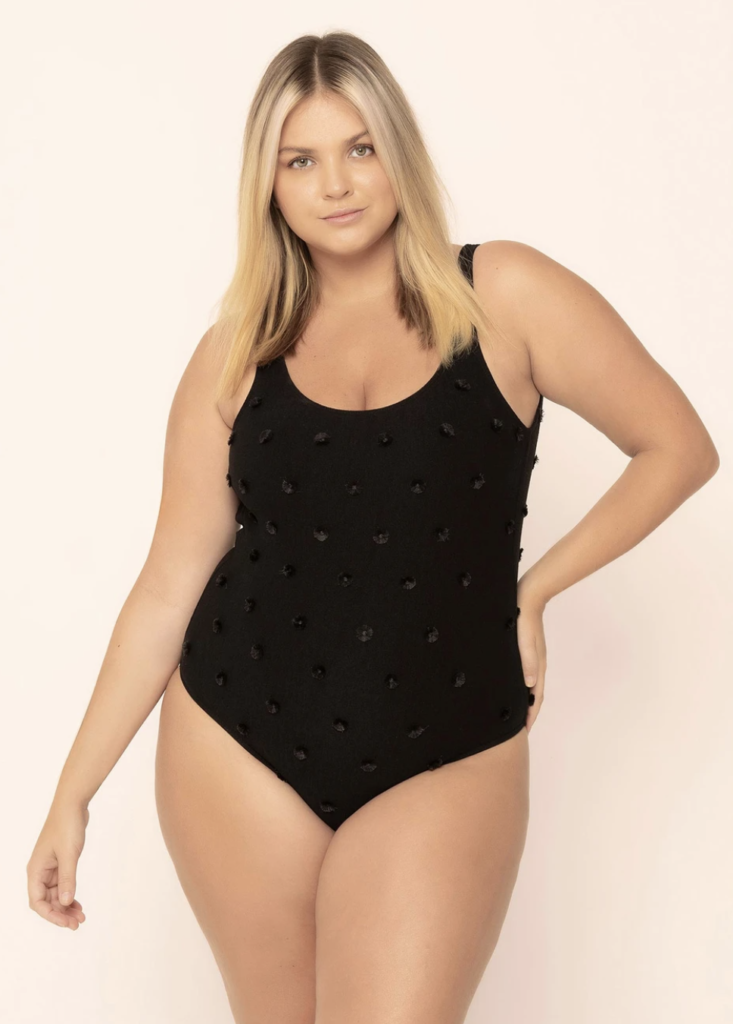 Bruno Malucelli
I discovered Bruna Malucelli a few months back, and I immediately became obsessed with their brand and purpose. The website champions the founder Bruna's main mantra that reads, "Put your confidence on first. Then your swimwear." Their styles are signature and cute, with sizes from XS-4X.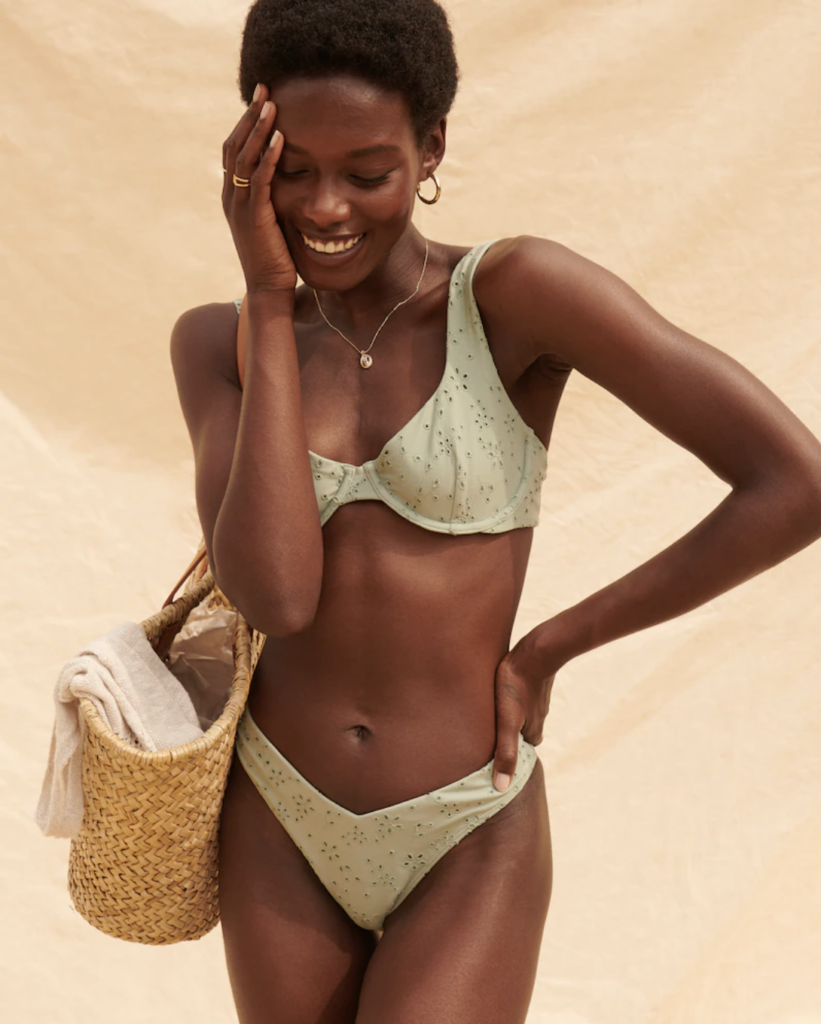 Abercrombie
If you thought your Abercrombie phase was over in middle school, think again. Abercrombie has had a pretty strong glow up within the past few years, swimwear included! I really like the way that they keep the patterns consistent among many different suit styles so that you can choose what's best for you!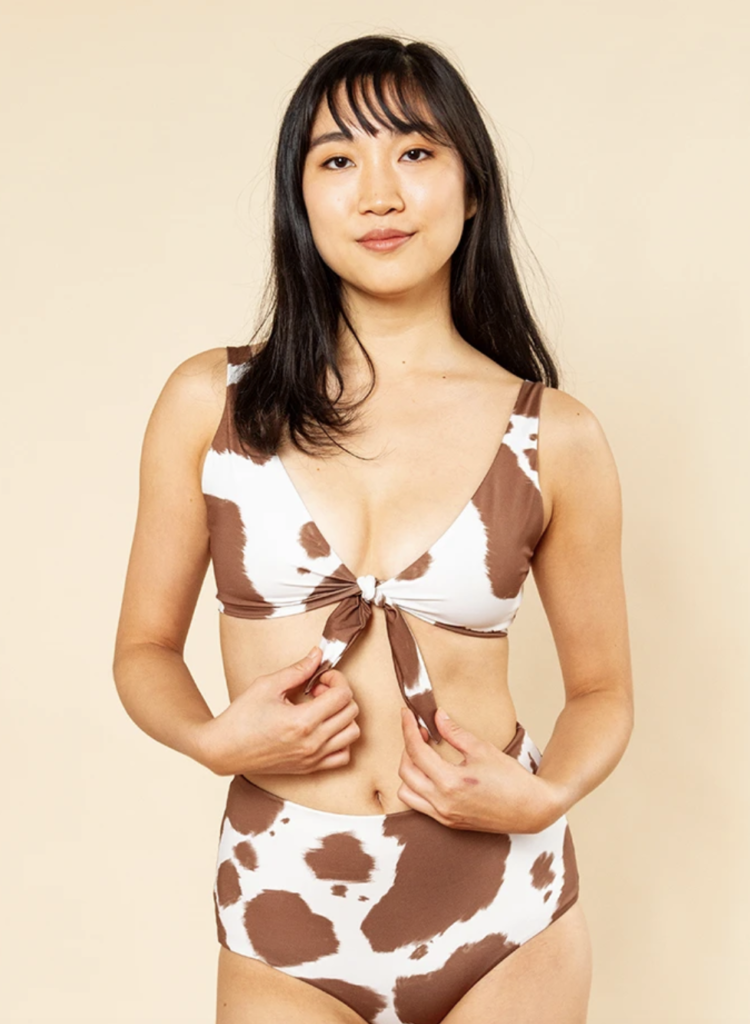 Kitty and Vibe
Kitty and Vibe is seriously one of the coolest brands I've ever heard of. Their swimwear is "designed with your booty in mind", and they offer two butt sizes for every hip size in bottoms. So if your bottoms tend to sag, you would be size "1", and if your bottoms are too tight on the booty you would be a size "2". If you're looking for a suit that will fit like a dream and stay on trend with prints like cow and evil eye, look no further than Kitty and Vibe!
Dippin' Daisys
I don't know about you, but Dippin' Daisys has been all over my Instagram and TikTok feeds recently. Naturally I had to check it out, and they have so many trendy prints and styles that will make you look like a walking Pinterest board. Their swimsuit sizes range from XS-XL and are the perfect mix of boho and chic!
With so many affordable, fashionable, and inclusive options, shopping for swimwear doesn't have to be a daunting task. There truly is an option for everyone, and it's all about what makes you feel most confident.
Featured photo by @caroline.floyd