There is a big difference between "being basic" and "wearing basics." To clarify: being basic is a term about people who like mainstream products and trends. Wearing basics is dressing in basic colors and products and making them your own. Black tops and bottoms are essential pieces for any closet. With very basic pieces, you have versatility in your closet. You can change and mix up the way you style your everyday, simple pieces. If you think that basics mean boring, stop right now! I mean it. Stop what you're thinking, and let me show you how basics can be your ultimate tool for a super chic, unique wardrobe.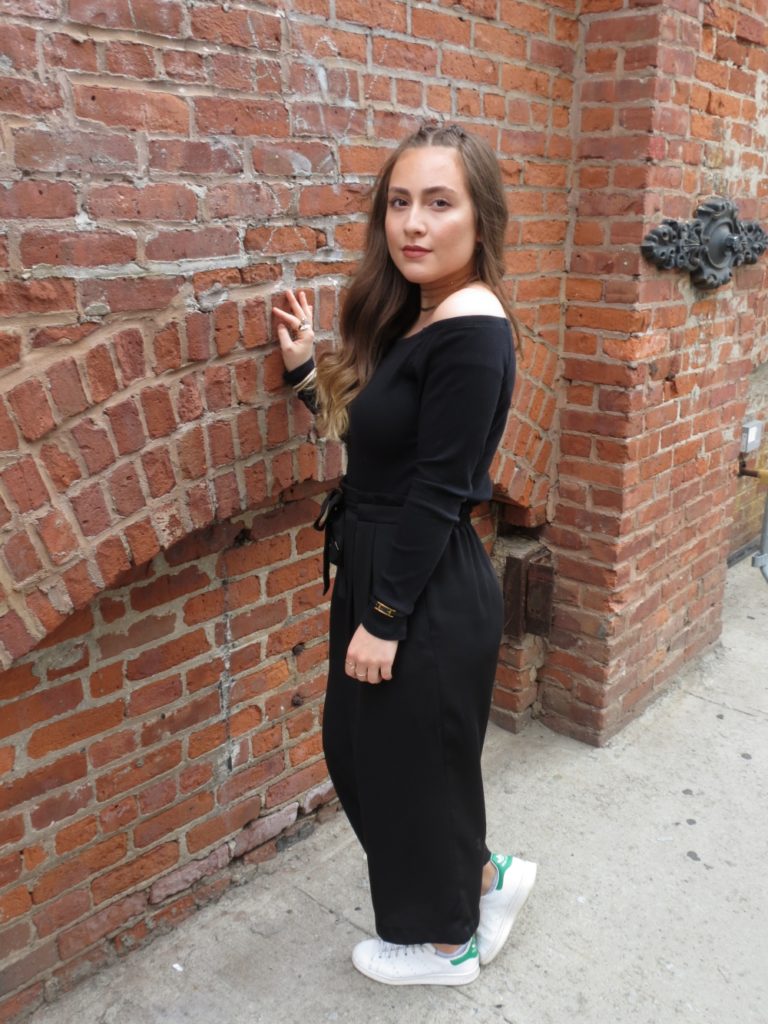 For this outfit, I paired black culottes with a tie-waist with a black, off-the-shoulder top. Although these pieces are very simple, they are still super trendy. Culottes are a versatile piece and a great alternative to skirts and the typical skinny jean. Cold shoulder tops have been a huge hit this past season and are still going strong for the summer, which means we don't need to let them go just yet! The flattering, flirty neckline reveals collarbone and shoulders that'll bring the boys (or girls) to your yard.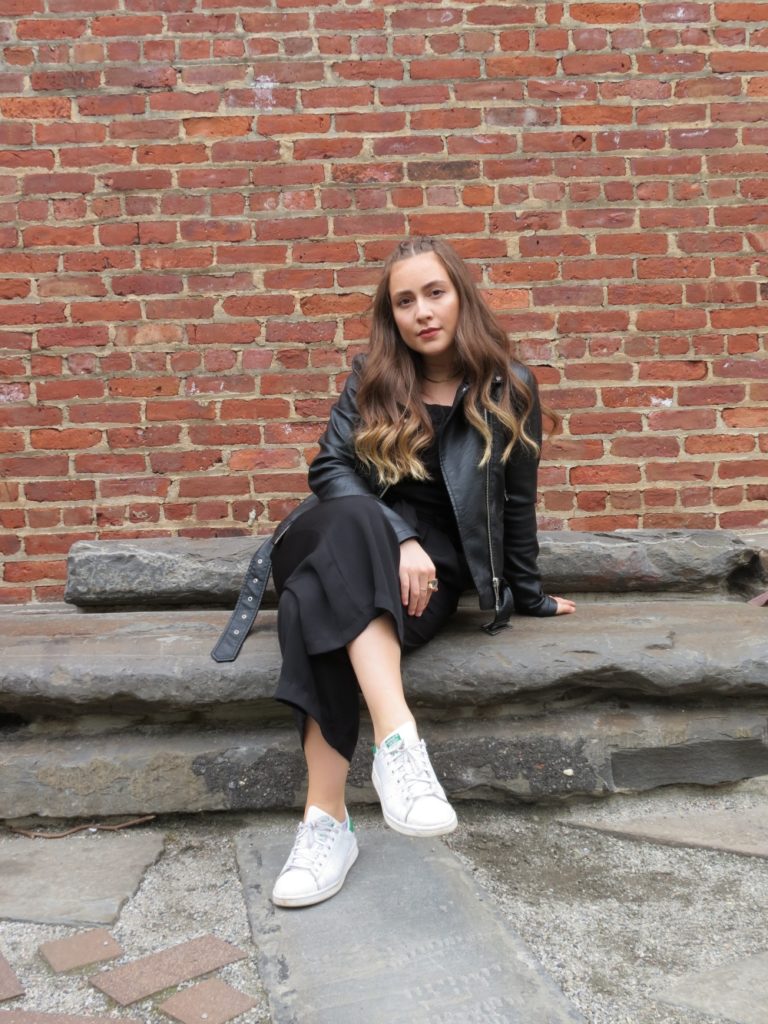 For shoes, I chose my go-to white sneakers to add some brightness to the outfit. To spice up this outfit and make it my own, I added some of my favorite gold jewelry. I paired a few of my gold chokers to add some bling to my bare neckline. I topped it off with gold rings and bracelets.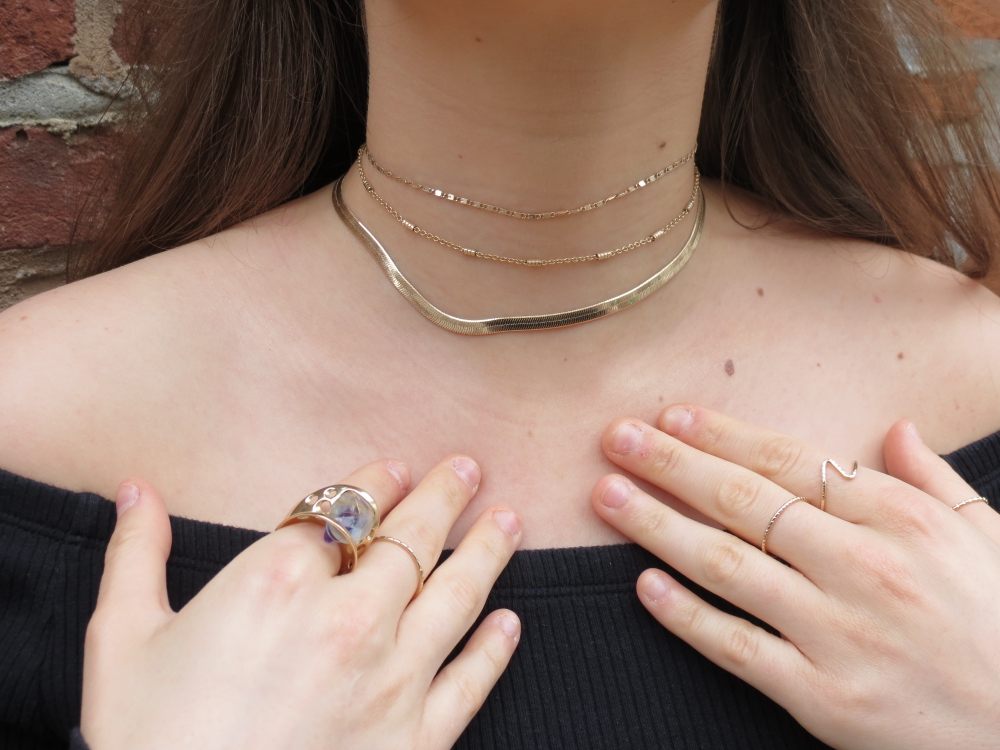 I always find that my outfits look better when I do my hair. For this look, I curled my hair with a curling iron and created two cornrow-inspired braids on the top of my head. To finish off this outfit for a sunny day, add some cute sunnies. If you plan on going out with friends, add a leather jacket in case it gets chilly out!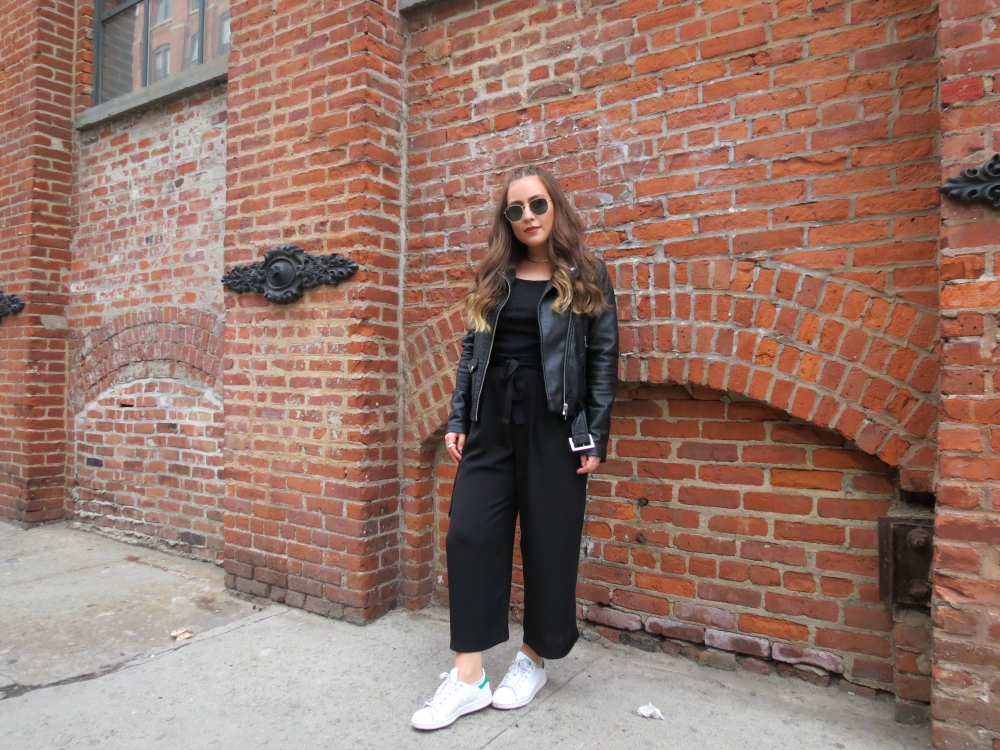 How would you pair some of your basic pieces? Show us on social media! Don't forget to tag @Cfashionista.