All girls know the fear of frizz taking over when they step outside during the summertime. I recently found a few hair products that will help battle summertime heat and humidity, keeping your hair frizz-free. You can find these products at many local stores like T.J.Maxx for low prices! Here are my four favorite products to keep my hair looking silky and smooth during the summer.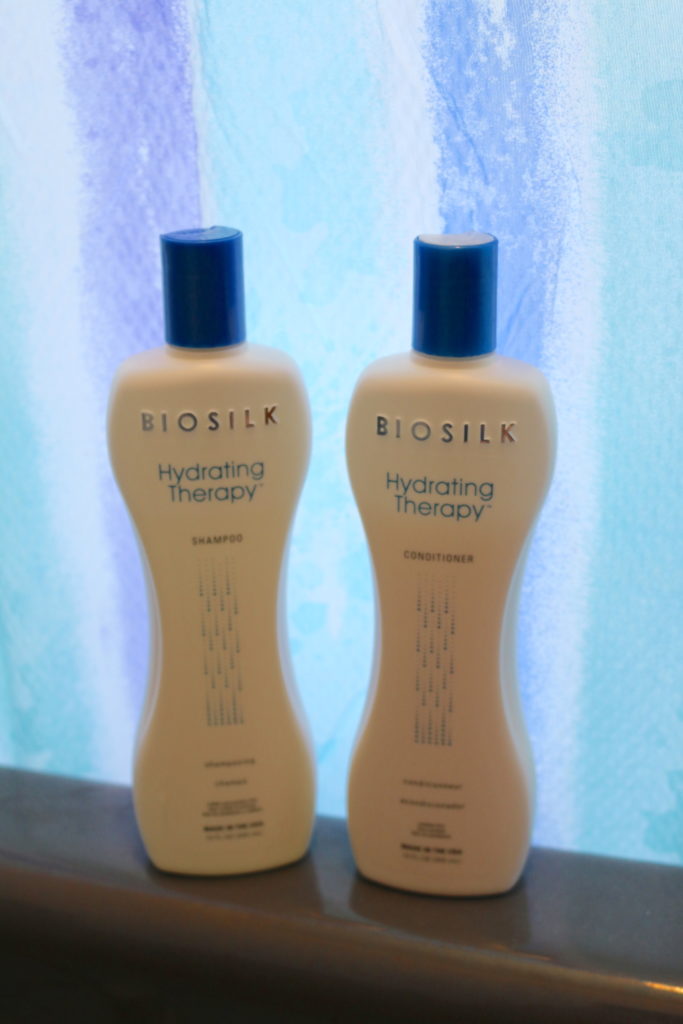 1—Biosilk Hydrating Therapy Shampoo. I use this shampoo daily to help keep my hair shiny and smooth. It hydrates and moisturizes your hair and removes impurities. It contains the moisturizing agent of quinoa and strengthening element of silk for strong hair. It is also sulfate free.
2—Biosilk Hydrating Therapy Conditioner. I also use this conditioner daily to keep the frizz away. It restores moisture levels with maraca oil, leaving your hair feeling soft and hydrated. It contains silk for added strength. It also has elements of quinoa to help detangle hair after a day in the pool.
3—Biosilk Silk Therapy Original. Use this leave-in treatment as needed (once a week for me) to repair, smooth, and protect your hair. This lightweight silk replenishing and reconstructing treatment is for all hair types. It helps reduce frizz and leaves your hair looking shiny and smooth.
4—Kenra Professional Platinum Blow-Dry Spray. Use this blow-dry spray if you want to blow-dry or style your hair with heat during the summer months. This helps prevent damage and breakage of your hair. It dramatically reduces blow-dry time and provides intense heat protection. This lightweight spray eliminates frizz and resists humidity, resulting in healthy looking hair. It also helps detangle, smooth, and soften hair.
I love testing out new hair products, and these have quickly become my favorites to use during the summer. These products can't be beaten when it comes to battling heat and humidity.
What are your favorite products to use to battle summertime frizz? Let me know in the comments below!