It's official: athleisure is the new preppy. These days, athleisure apparel is seen on everyone from A-list celebrities, such as the Jenners, to moms on their way to pick up their kids from school. This style has evolved over the past few years and has become an appropriate way to wear casual workout clothes in different settings besides the gym.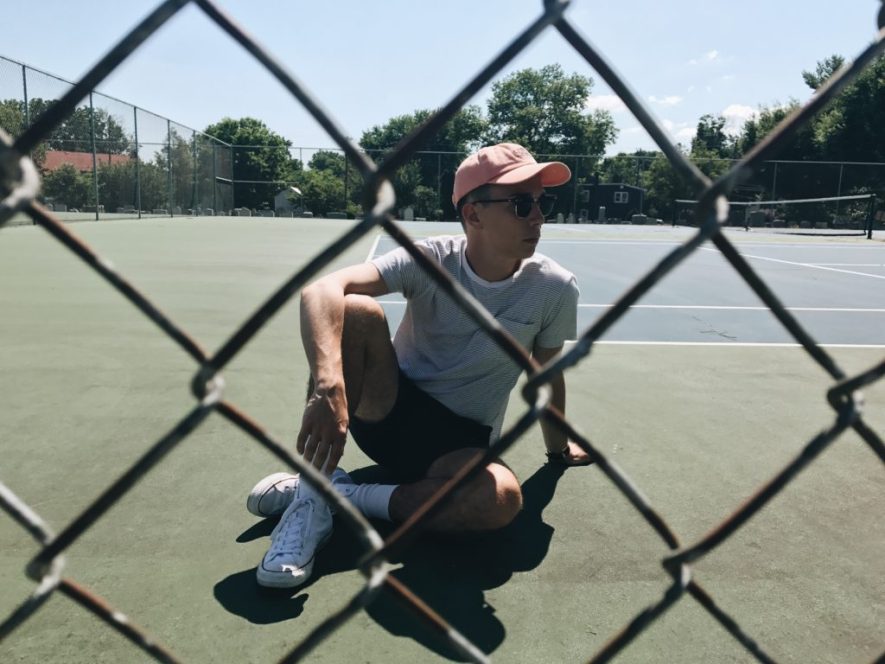 You can thank big-name brands like Nike, New Balance, Victoria's Secret, and Lululemon for picking up on the trend and creating a new genre of clothing. An athleisure look can include joggers, leggings, jeans, minimalist T-shirts, cool jackets, sweatshirts, and crewnecks. You can pair casual sneakers or other simple shoes, baseball hats, and simple hairstyles with the athleisure look as well. These looks are worn with the intent of a very careless, yet pulled-together look.
Gone are the uber-preppy Gossip Girl inspired, school looks. The athleisure style is the new big trend among both male and female college students. It's no surprise that the demographic that invented the "Norts" look (Nike shorts, oversize T-shirt) appreciates such a comfortable and convenient trend. "People of all ages are wearing their workout wear all day now…" says SoulCycle co-founder, Julie Rice, in a Vogue article. "People shop for their athletic wear thinking, how can I wear this from the studio to the street?"
One can't simply wear old sweatpants and a university hoodie and call it athleisure. The line between athleisure and lazy is thinner than a pair of $3 leggings and a minuscule detail can push the look from one side to the other. Thankfully, popular clothing companies are making it very easy to balance the line between the gym and the streets. An athleisure ensemble works best when it conforms with the following guidelines: 
1—Good quality pieces.
2—Comfortable, but cute.
3—Mostly neutral colors.
4—Athletic items mixed with casual streetwear.
This Fashionisto's outfit conformed to his usual preppy style while also portraying the athleisure look that I was hoping for. He stuck with classic and timeless pieces such as white high top Converse, simple navy shorts, a well-fitting black and white striped J.Crew shirt, a leather Daniel Wellington watch, Ray-Bans, and a chic pop of color with a coral L.L.Bean baseball cap. Sam's outfit was easily appropriate for a casual doubles match and later when we hit the local café.  
What do you think about this trend? Do you think it's the trend of the 2010s or just a passing fad? Let me know in the comments below. Don't forget to tag @Cfashionista and @abbysteinour in your athleisure looks on Instagram!