And Just Like That… the anticipated Sex and the City reboot has finished airing on HBO Max.
Even though some of the show's actors have expressed that they'd be open to returning, there's no word on if there will be another season of And Just Like That... However, Sarah Jessica Parker herself, who plays the fashion-forward New Yorker Carrie Bradshaw, told Variety she would "definitely" consider round two.
Regardless of its return, it's safe to say the reboot has caught the attention of Sex and the City fans new and old. I watched Sex and the City growing up and quickly fell in love with the show and movies. I loved fashion, I enjoyed writing, and I wanted to live in New York. Carrie Bradshaw was my hero.
Costume designer Molly Rogers returned to the series to style SJP and the rest of the cast for the reboot, along with Danny Santiago, and allowed viewers to see old iconic looks and some new fun styles. "Everybody is so familiar with the ['Sex and the City'] girls, that DNA of their clothing was really set in stone from the original show — so it was just about finding new designers and seeing who's out there now… and, of course, their classic go-tos," Rogers said in an interview with Variety.
Just like in the original SATC series, in And Just Like That… there were some great fashion moments and some experimental ones. Of course, even though I was excited to see the characters again, I was most excited to see the clothes. 
Some outfits were up to par while others didn't make the mark. Here are some of the best looks from And Just Like That.. from a fan of the original series.
Carrie's Valentino Couture Finale Gown – Episode 10
We have to start with the finale dress. This was the big Carrie look we were all waiting for and the stylists delivered with this jaw-dropping Valentino haute couture gown.
Carrie's OG Versace Gown – Episode 8
I loved this moment in Episode 8. It filled me with nostalgia to see Carrie in one of her OG dresses from Sex and the City. This Versace gown will always be one of her most iconic looks.
Seema's Cheetah Print Etro Suit – Episode 6
There's nothing like a boss in a pantsuit! I loved this two-piece Etro set on Carrie's new bestie, Seema, played by Sarita Choudhury.
Carrie's Pretty in Pink Sundress – Episode 2
Sometimes less is more, and a simply flowy sundress is always a good idea. Carrie's thrown-together, girl-next-door look from the second episodes a testament to that. "She puts on some old sundress. She still has her jewelry on from the night before, and grabs a tote bag and some mule shoe. She throws on a coat — a pink coat, that we did not alter, which was big on her so she looks a little shrunken," Rogers told InStyle. I really liked this simplistic pastel ensemble, it's classy and elegant.
Carrie's Little Black (Vintage) Dress – Episode 2
This episode was extremely emotional and Carrie's standout look did a great job of conveying that. "That wonderful dress was from Danny's vintage collection," costume designer Molly Rogers told POPSUGAR, referring to wardrobe partner Danny Santiago. "It beat out every black dress that came through the door," Rogers told POPSUGAR. Carrie wearing a standout outfit for Big's funeral just made sense, and I think he would have liked it.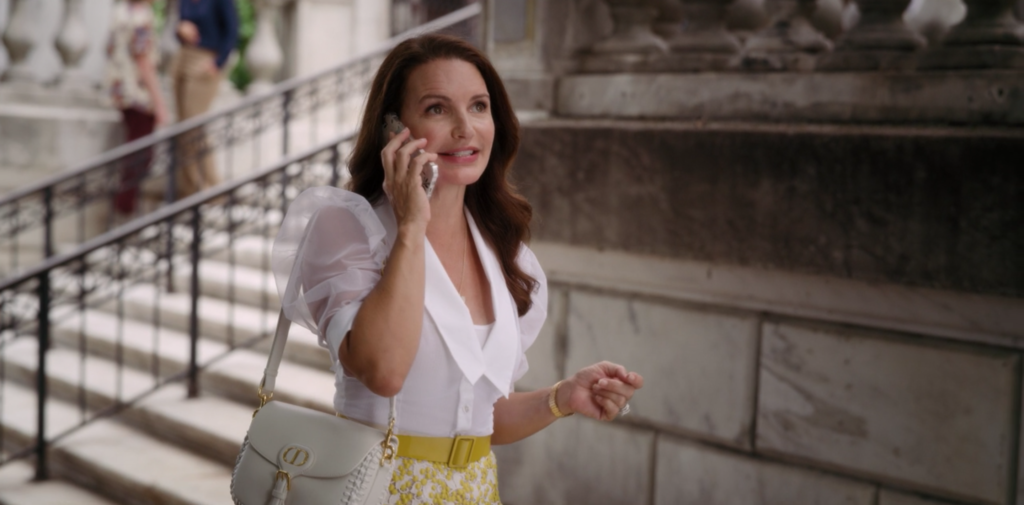 Charlotte's Classic Style – Episode 4
Charlotte, played by Kristin Davis, had major fashion moments this season. Here she's wearing Anne Fontaine and Zac Posen. Her wardrobe was definitely my favorite out of all of the characters, and this white and yellow look, finished off with a Dior bag, was incredible.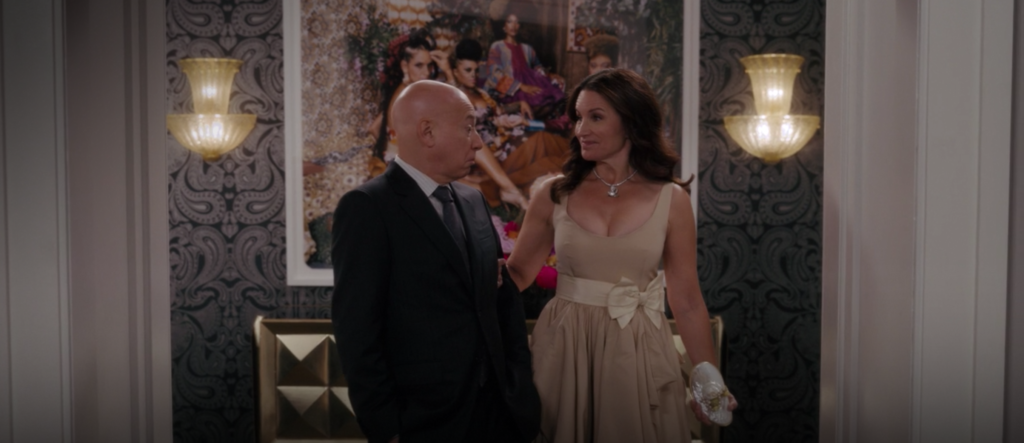 Charlotte's McQueen Dress – Episode 4
The dinner party was…interesting, but Charlotte's Alexander McQueen dress was fab. You can never go wrong with a statement bow.
Carrie's Missoni Date Night Dress – Episode 5
This was another good classic Carrie look. The Missoni dress was a great call for this scene.
Lisa's Fendi Tennis Look – Episode 7
Nicole Ari Parker plays Charlotte's new BFF, Lisa Todd Wesley. This stylish Fendi and Fila tennis look was definitely the winner of this scene.
Carrie's Batsheva Dress – Episode 8
Believe it or not, this is one of my favorite looks from the entire reboot. It's camp and it's Carrie. The costume department put her in this darling Batsheva dress and it worked so well for the scene, showing exactly where Carrie was at mentally in that moment.
Miranda's Monochromatic Look – Episode 9
Miranda Hobbes, played by Cynthia Nixon, was questionable all season. However, this outfit, consisting of an A.L.C. top and Jason Wu pants, was a good one. I'll give her that.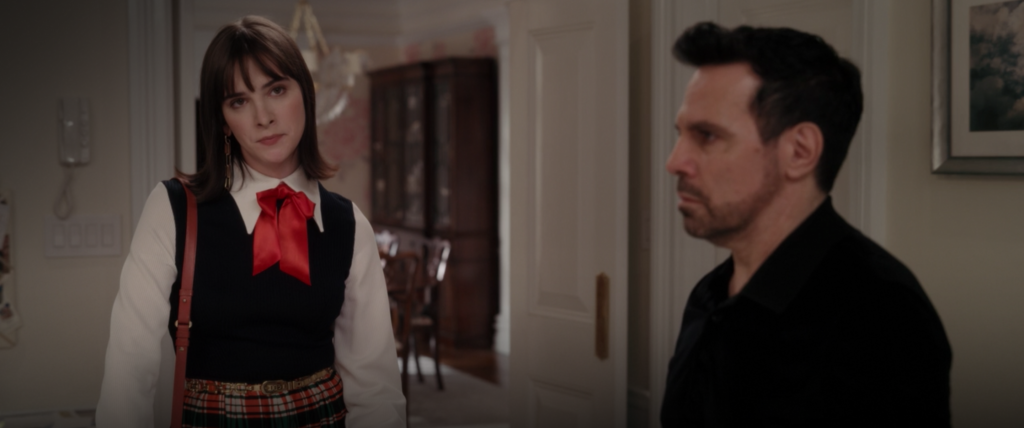 Rabbi Jen's Chic Look – Episode 10
This is one of my favorite outfits of the entire season. Rabbi Jen stunned in this preppy red, black, and white look topped off with an accent bow.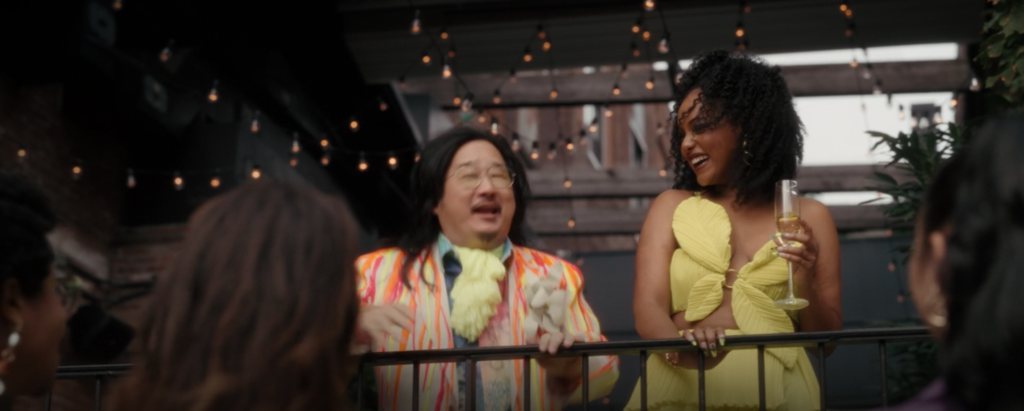 Smoke's Yellow Wedding Look – Episode 10
Here's another amazing finale episode outfit. Now I'm inspired to get married in yellow. The two-piece look by Ndigo Studio was styled by Danny Santiago.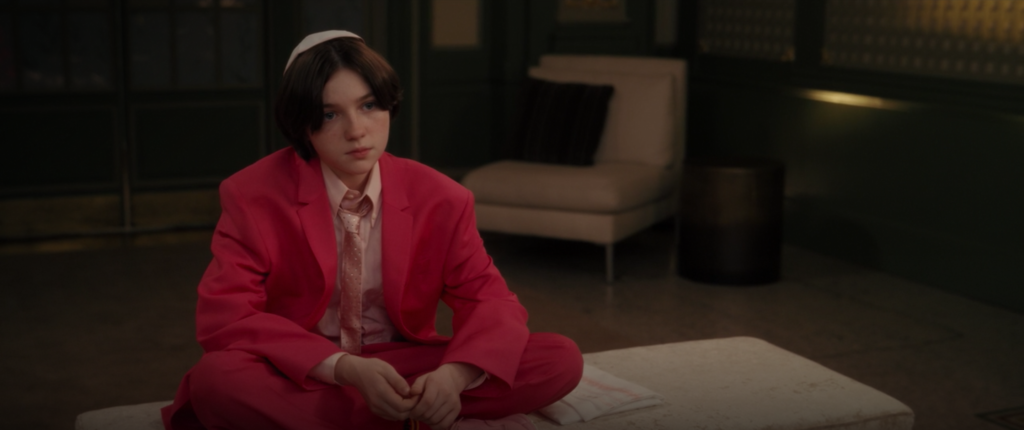 Rock's Sentimental Pink Suit – Episode 10
Alexa Swinton's character, Rock, was everything in this suit. It touched my heart even more when I discovered it was Willie Garson's and Rock wore it in honor of his character, Stanford. "He never got to wear it… Was in his closet waiting for a scene," the costume designers shared in the comments on Instagram. Garson passed away from pancreatic cancer before finishing filming the reboot and this sentimental suit was a special way to honor his legacy.
Nya's Fashionable Introduction – Episode 1
Karen Pittman as Dr. Nya Wallace was a fabulous addition to the show. I love this colorful look she wore that matched her cool personality so well.
Charlotte's St. John Dress – Episode 2
This pink posh outfit from St. John was another favorite of mine from Charlotte. The genius that is costume designer Molly Rogers just knows what she's doing and how to do it so well.
If you're a fan of fashion And Just Like That… is worth a watch. And Just Like That…The Documentary also shared many behind the scenes clips of them pulling the outfits for the show and styling the cast. My favorite part of the return of this beloved series has been following the fashion journey, mostly with the costume department on Instagram. Even though the first season of And Just Like That… is done, I couldn't help but wonder, will we see more of Carrie Bradshaw soon?
Feature Photograph by Craig Blankenhorn / HBO Max