Winter doesn't have to be a time to skimp on style and accessories. It can be very tempting to roll out of bed in sweats and sneakers everyday, especially in such low temperatures. This Fashionisto found a way to keep it simple and stylish in the cold winter temperatures.
My personal favorite part of the outfit are his shoes. Instead of wearing the typical black, high-top Converse, he chose black PF Flyers. They're a bit lower than high-top Converse and the ridges at the front of the shoe automatically make them edgier. The green and white logo also adds a nice pop of color.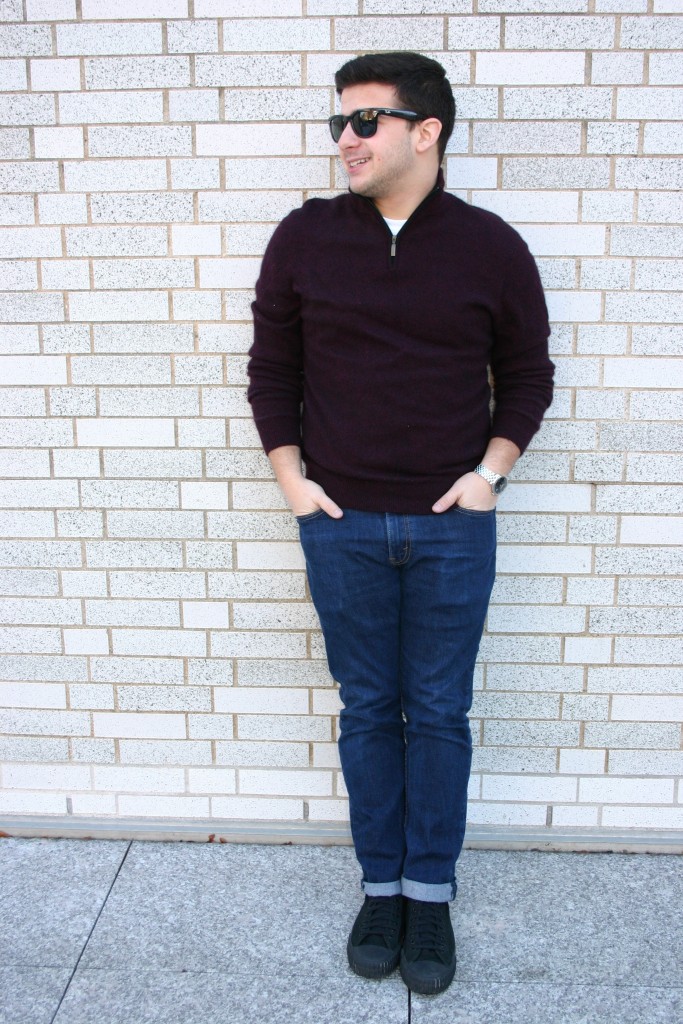 This Fashionisto also had some fun socks to go with his cool kicks. Most of us don't give much thought when it comes to socks, however, he chose a pair that add some excitement to the simple colors of his outfit.
This Fashionisto knows how to stay warm, while still looking put together. Instead of a heavy down coat, he chose a simple black peacoat that looks sleek and stylish. Peacoats are a classic, essential coat that I believe every guy should have in their closet. Pairing it with Ray-Bans help to tie the whole outfit together and gives off an effortlessly cool vibe.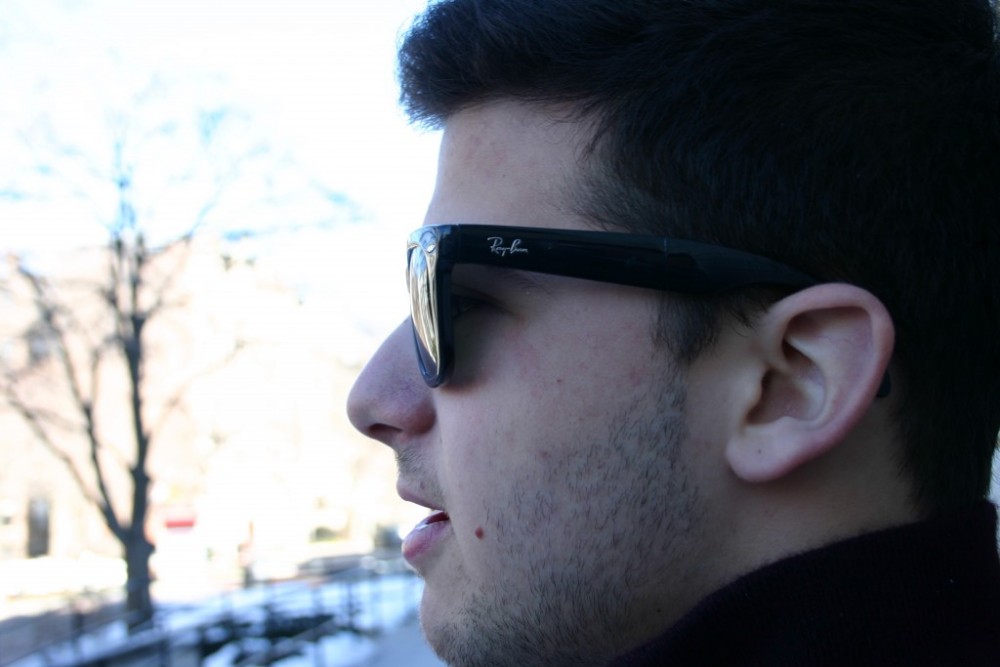 Lastly, I like how this Fashionisto wore a quarter zip sweater instead of just a normal shirt or sweatshirt. Maroon is a staple winter color that adds pop to your outfit without going overboard. Every guy should take notes from this Fashionisto and not let the winter stand in the way of standing out.
How to: Looking to add some accessories to a more simple outfit? Try picking up a cool pair of sneakers that stand out from the crowd. Pair it with a fun pair of socks and you'll be ready to hit the streets in style.