I have always been taught to dress up for the airport — an ancient concept no longer practiced by the matching loungewear fanatics born post-pandemic. I honestly look forward to picking out a cute airport outfit before my flight, usually followed by me strutting through the terminal pretending to be an undercover celebrity, of course.
We all know plane tickets are not cheap, and it is a big hassle to fly from one location to another. Sometimes we forget what a privilege it is to fly — one that many cannot afford. It is often a time of celebration and anticipation of a new adventure or the return to visit loved ones. While many disagree, this is an occasion worth dressing up for.
What you decide to wear tells every person you encounter who you are. When you hop on a plane, you are introducing yourself to thousands of people from all over the globe. The airport is an opportunity to express yourself through your fashion. And, you never know who you will run into. Your airport outfit should be something you wouldn't be embarrassed to wear if you ran into Harry Styles, hood up and shades on, as expected. Like always, you want to look presentable and confident to be prepared for anything that may spontaneously offer itself to you.
That being said, dressing up does not mean sacrificing your comfort. (Because, no one wants to sit on a ten-hour ride in a dress and high heels.) Keep reading for seven airport outfit ideas that will keep you comfortable and confident all flight long.
01. Clean and Classy
The beautiful thing about a pair of roomy wide-leg trousers is that they are classy and insanely comfortable. Wrap a belt around your waist (that matches your shoes of course) and pair it with a plain shirt to look impeccably put together on your next flight. If you want to make it more business casual, coordinate it with a double-breasted blazer.
Shop the Look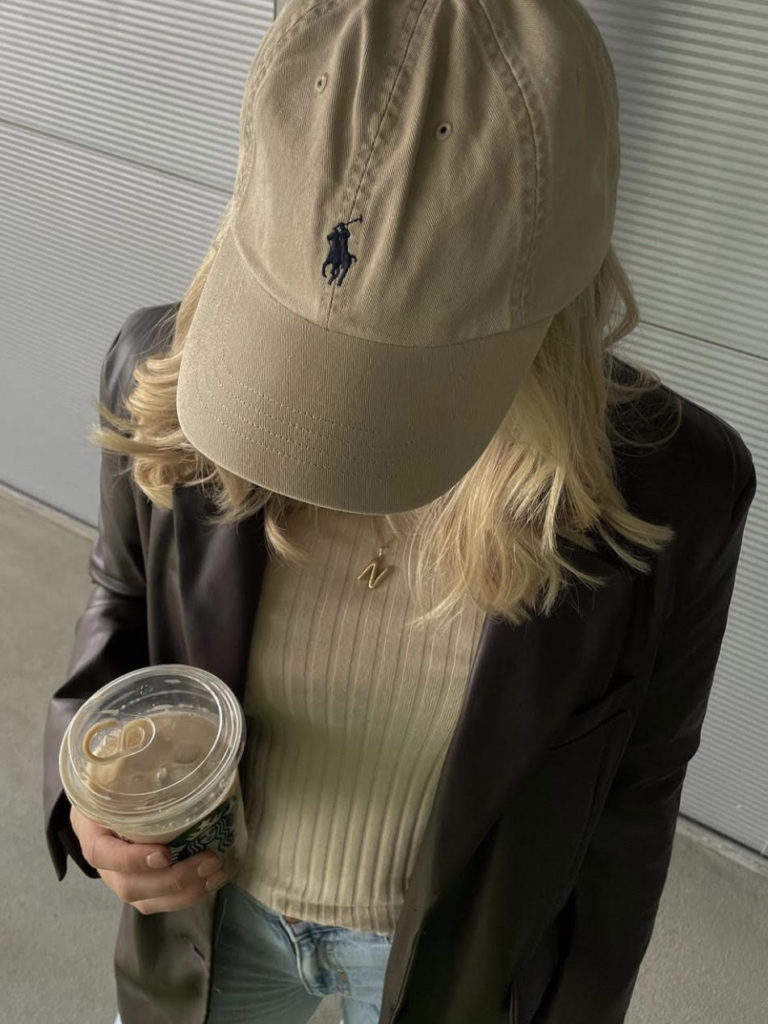 02. Classic Casual
A nice pair of soft denim is essential for your long trip ahead. Save space in your suitcase by slipping on your favorite sneakers, and top it all off with a trusted jacket to protect yourself against the chilly vents your neighbor will inevitably refuse to shut. To accomplish the ultimate comfortable airport outfit, pull some inspiration from this year's street style and top it all with a baseball cap.
Shop the Look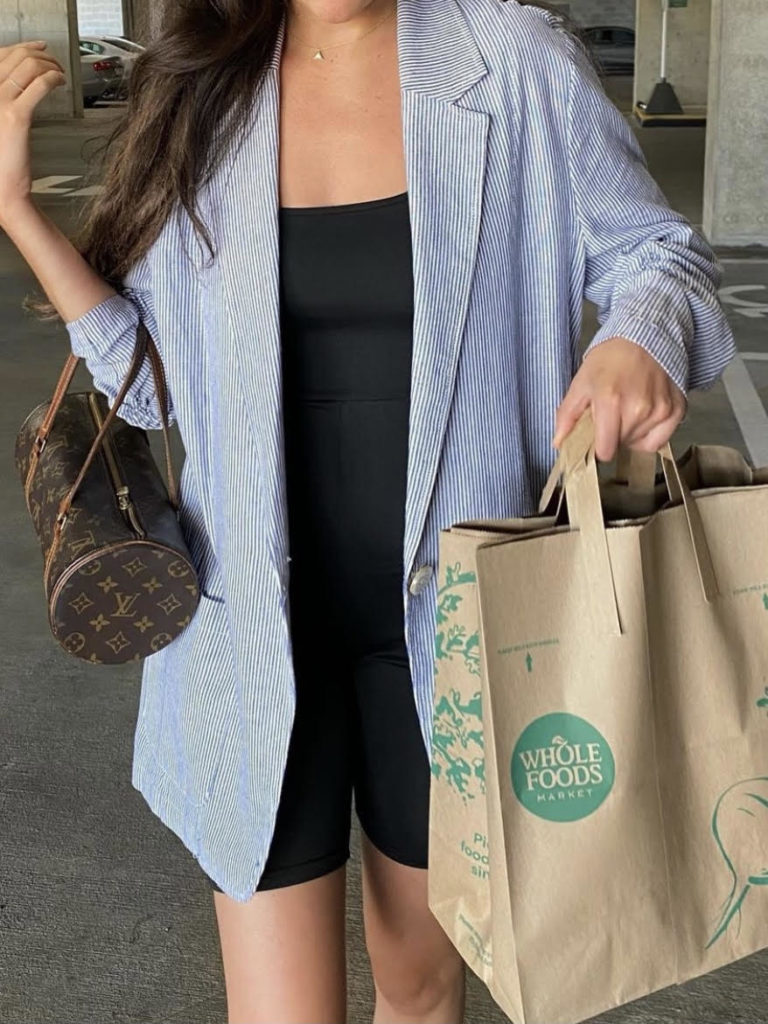 03. Elevated Athleisure
You can wear leggings without looking like you just came back from the gym. Crew socks peeking out from your trending dad trainers will look stunning with all-black athleisure layered under a button-up. If you are feeling bold, opt for the conventional unitard that will maximize your comfort for the entirety of the flight.
Shop the Look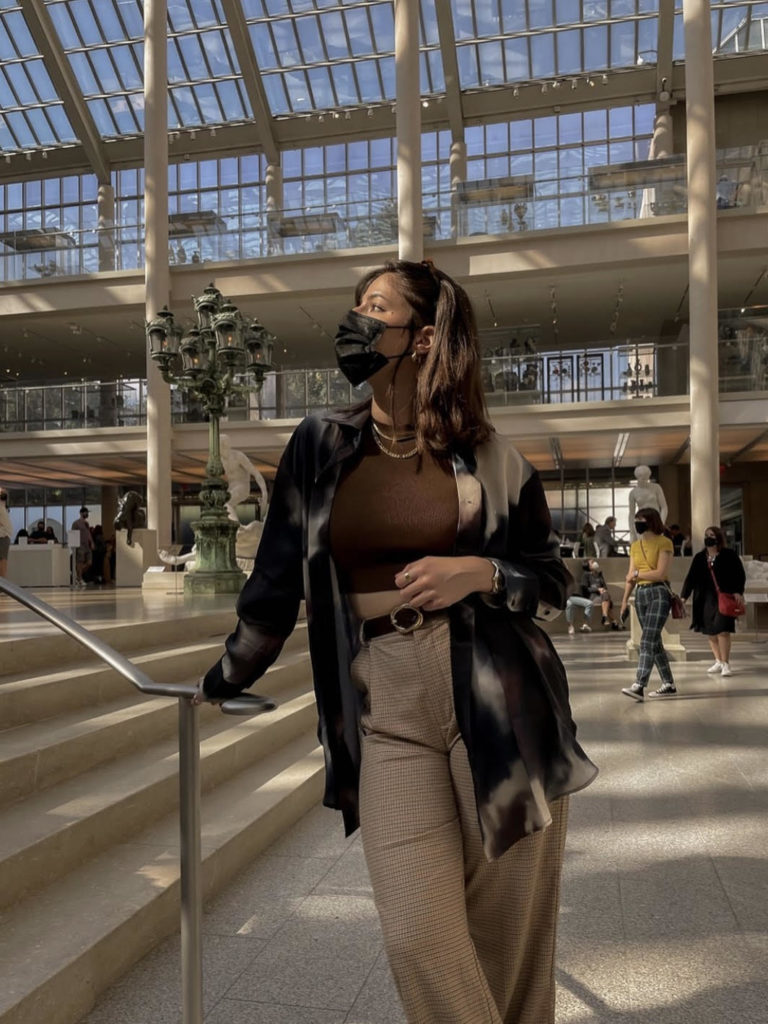 04. Monochromatic Look
You will appear instantly elevated and put together dressed head-to-toe in one color. I usually go for an all-black look for a streamlined, flattering silhouette. Whether it's a pair of straight leg pants or it's some faux leather leggings, add on some layering pieces to effortlessly look polished and ready for anything.
Shop the Look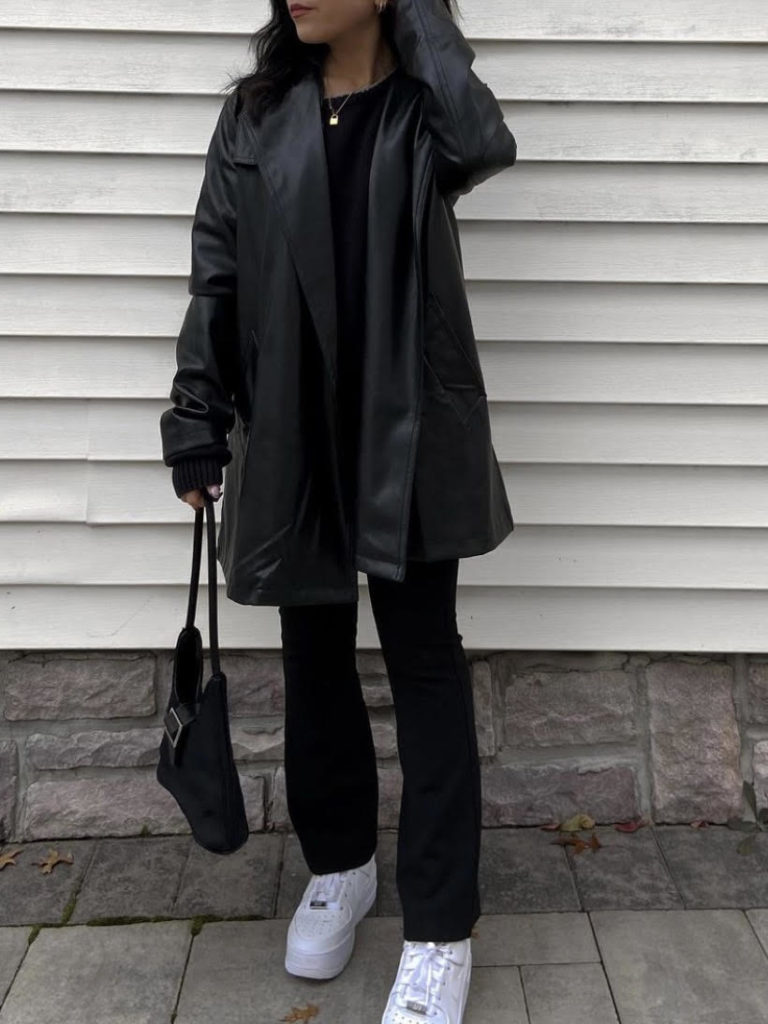 05. Matching Set
While it is tempting to go full leisure and show up in a sweat set, don't neglect some ready-to-wear options that might make you feel a little more confident. If you want to feel like you are wearing pajamas while looking striking and unbothered, opt for a matching set made of knit, corduroy, silk, or any other comfortable fabric that will make for a chic airport fit.
Shop the Look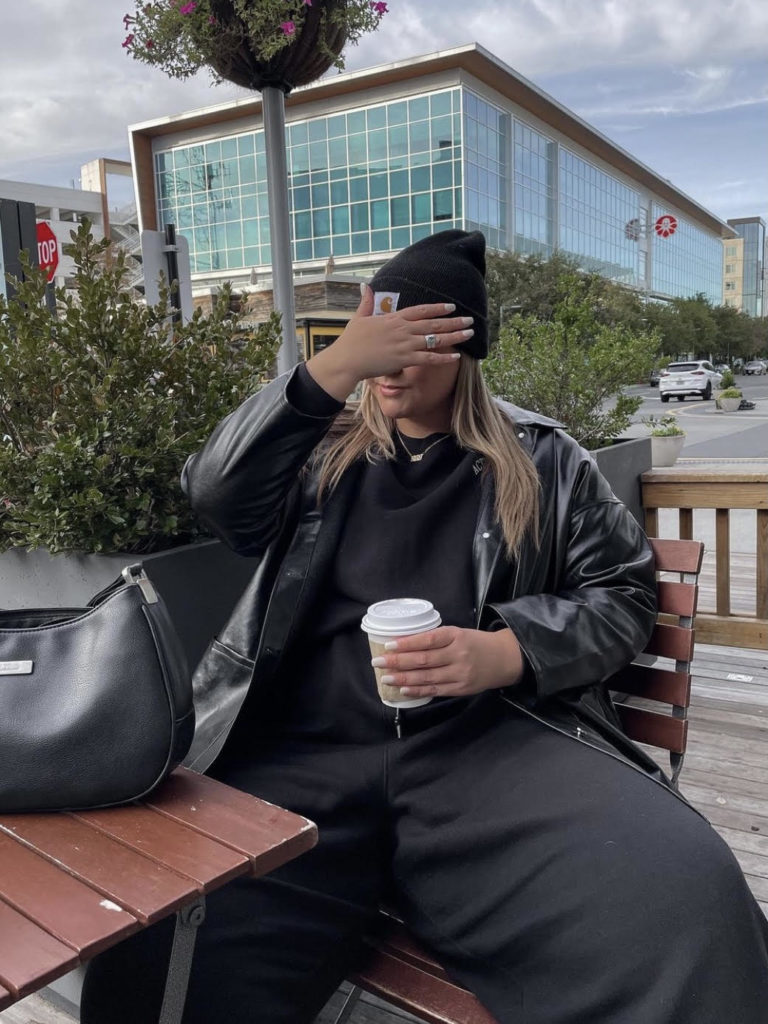 06. Mysterious
As I said before, one of my favorite activities is pretending like I'm a celebrity as I walk through the airport with my hood up, shades (and mask) on, and headphones in (playing my "you're the main character" playlist, obviously). A plain hoodie on top of solid pants and clean shoes will give you that famous look that may turn some heads. 
Shop the Look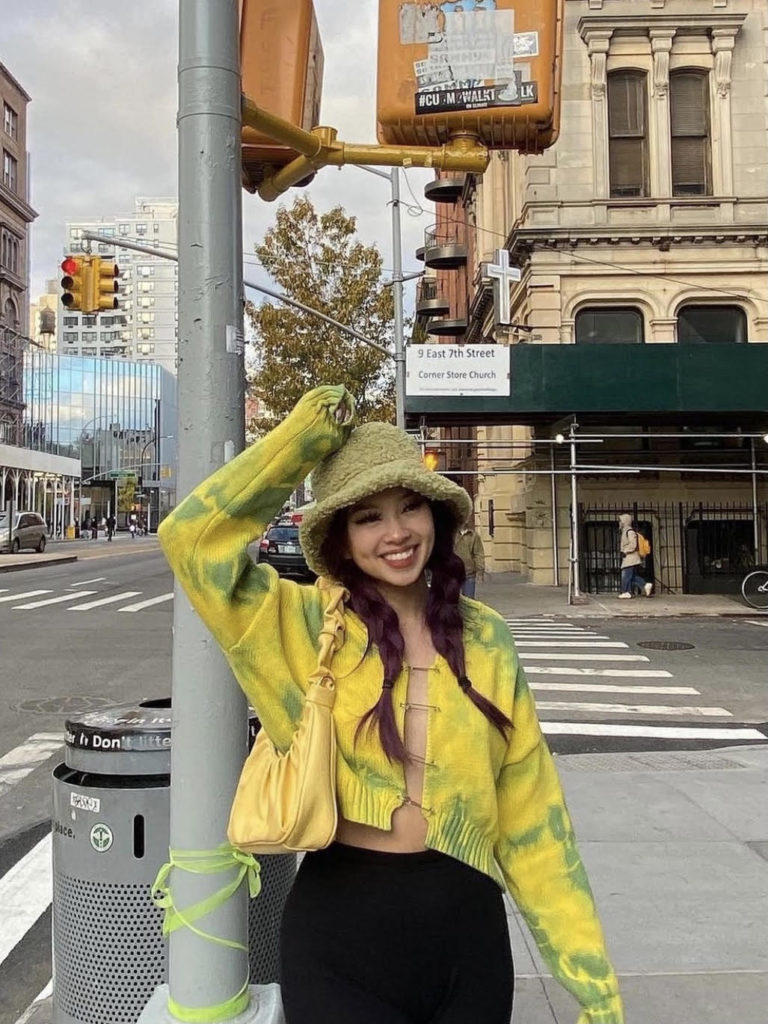 07. Get Creative
Why does it seem like we all lowkey love attention when we are at the airport? We dream of being spotted by a talent manager or a celebrity on their way to their next big destination. Show off your bold personality and immaculate taste with a loud top, bright-colored pants, and impeccable shoes…so they know you are the next big star. It'll be a comfortable and cute airport outfit, no question, but you'll also stand out more than all the other passengers. 
Shop the Look
This is your sign to book that trip and show up to the airport in style. Gone are the days of wearing your old baggy sweatpants on flights!
Featured photo by @lilybellblogs.