During the heat-swept days of summer, there is one thing on all of our land-locked minds: a beach trip! Everybody loves a getaway to the beach. There is almost nothing better than tanning with your girls, drinking photo-worthy pina coladas, and splashing around in that brand new bikini. All of this sounds great, but then we remember the price tag attached to making it a perfect, trendy escape that you can plaster all over social media as the weekend of your summer. The price tag doesn't need to be as big of a worry as you think. I am here to provide with my holy grail of money-saving tips on how to slay your beach trip on a budget.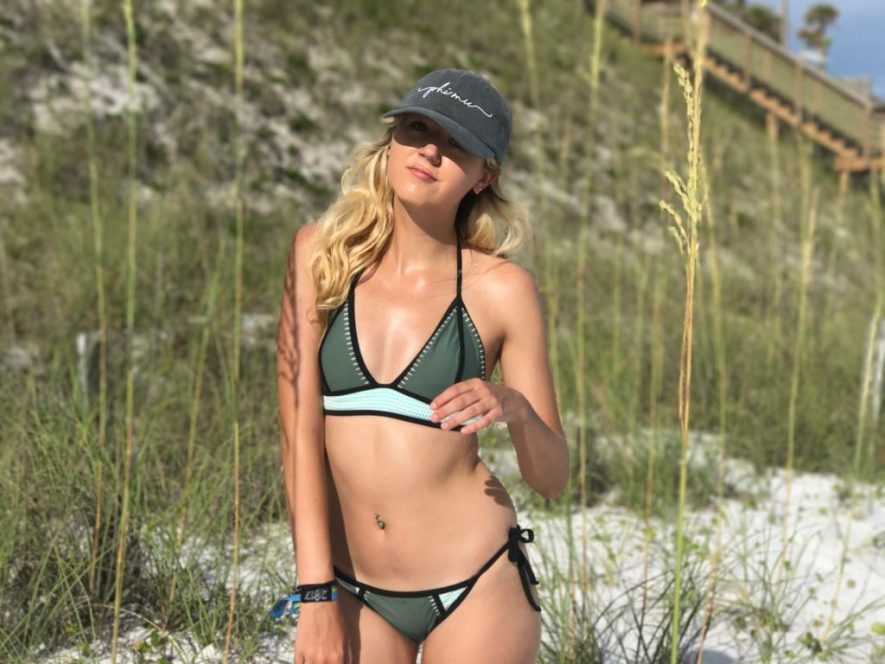 1—The swimsuit craze. The first thing on all of our minds is what swimsuit we want to be seen in, photographed in, and posted in. Bathing suits can cost a fortune, but they don't have to. This chic bikini I'm sporting was a total steal from Target. I have seen look-a-likes tagged for hundreds of dollars, and the difference is barely noticeable! I love this bathing suit, and didn't have to break a sweat buying it. You can easily score an affordable bathing suit from any prime retailer if you just keep an eye out and shop smart.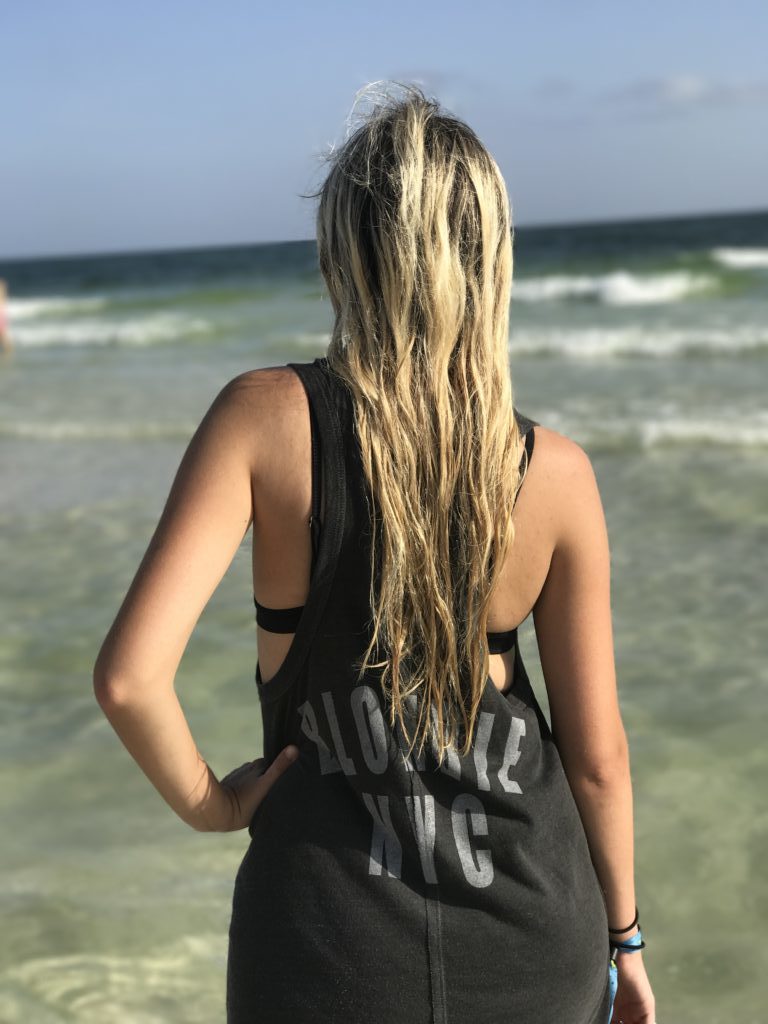 2—How to really cover up. Another worry of beach goers is what to wear as a cover-up. My number one tip for cover-ups is not to spend a lot of money on something you are only wearing to walk to and from the beach. You will be taking it off upon arriving and leaving. Remember that. Truly, my favorite things to wear as cover-ups are band T-Shirts or fun tanks, like the one I'm wearing. Affordable and easy to find, and you don't have to worry about getting them sandy or wet. No brainer, right?
3—Beachy street style. Going to the beach to tan and swim in the ocean isn't the only thing we do on beach trips, though. We also hit the town, and we need trendy, chic outfits to do it in style. One of my favorite new trends are off-the-shoulder tops. I got this cute red one for the Fourth of July, but it's a piece I'll be wearing and re-wearing for a while. Also, let's talk about how underrated white shorts are. I believe white shorts are especially relevant, and can be totally affordable. My go-to bag is a crossbody small enough for just my phone, wallet, and lipstick. The necessities are all here, ladies, and for a good price.
That's a wrap. As you can see, it is totally easy to slay a beach trip on a budget. Just look at how I did! Finally, these tips are now yours for the taking. I can't wait to see how you take advantage of them.
Remember to make sure you tag @CFashionista in all of your beach looks so we can see you slay. Be sure to comment your favorite beach trends below!