Sponsored in part by Aerie
The last of your assignments are turned in. The air is turning crisp. You are craving your mom's pumpkin pie. That must mean one thing—it is time to head home for the holidays!
We are pretty sure numbers one, two and three on your holiday agenda are catching up with your family and friends. While swapping stories and sharing photos, keeping cozy in holiday layers is our favorite way to lounge. Our go-to destination for casual holiday looks is Aerie. From their leggings to knitwear, Aerie has pieces that speak to our real holiday plans of surrounding ourselves with loved ones at home.
Our Style Gurus are REALLY excited to be heading home for the holidays as well, and even more so now that they are equipped with cozy holiday looks thanks to Aerie. Check out their holiday plans and picks of their favorite Aerie pieces to layer up in this season. Be sure to join in on the fun and share what makes you REAL this holiday on social media using the hashtag #AerieReal.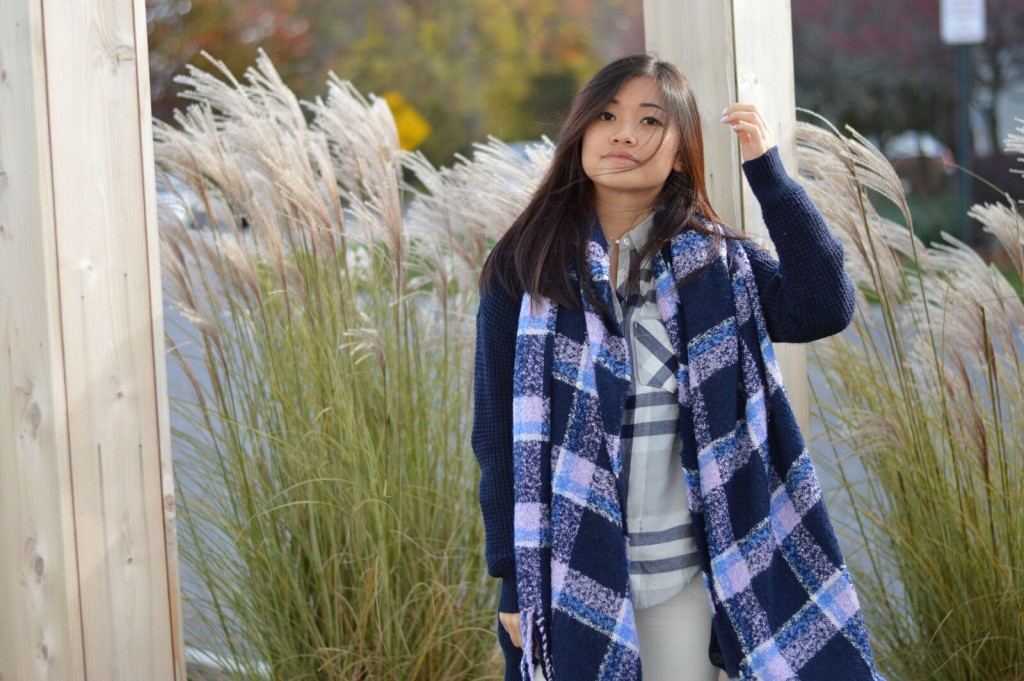 Check out Kara Ng and her home for the holidays story!
CollegeFashionista: What are your holiday break plans?
Kara Ng: My holiday break will probably consist of staying home, snuggling in bed watching Christmas movies with a cup of hot chocolate. While I'm not doing that I'll probably be exploring NYC and absorbing all of the holiday spirit.
CF: Favorite holiday styling tip?
KN: Layering with different knits would definitely be my favorite holiday style. Put on a knit sweater over a flannel, wrap a blanket scarf around your neck, throw on some thigh high knit socks, a cute pair of riding boots and you got yourself the perfect cozy, holiday outfit.
CF: Favorite gift to give?
KN: Scarves, especially blanket scarves since that is the big trend going on. It's the perfect accessory and it's important to keep the neck warm in the winter time! Scarves make a great holiday gift coming in handy at the right time of year.