Welcome to the '90s! Or, I guess, welcome back to the '90s if you already lived and thrived in those groovy years of denim and plastic hair accessories.  If you're like me, however, you were born near the back end of the decade and never got the chance to appreciate the fashion or any other sign of the time.  Luckily for us, lately '90s trends are back and better than ever. So, reach to the back of your closet (and your parents'/older siblings' closets), and prepare to dig through for gems from the past.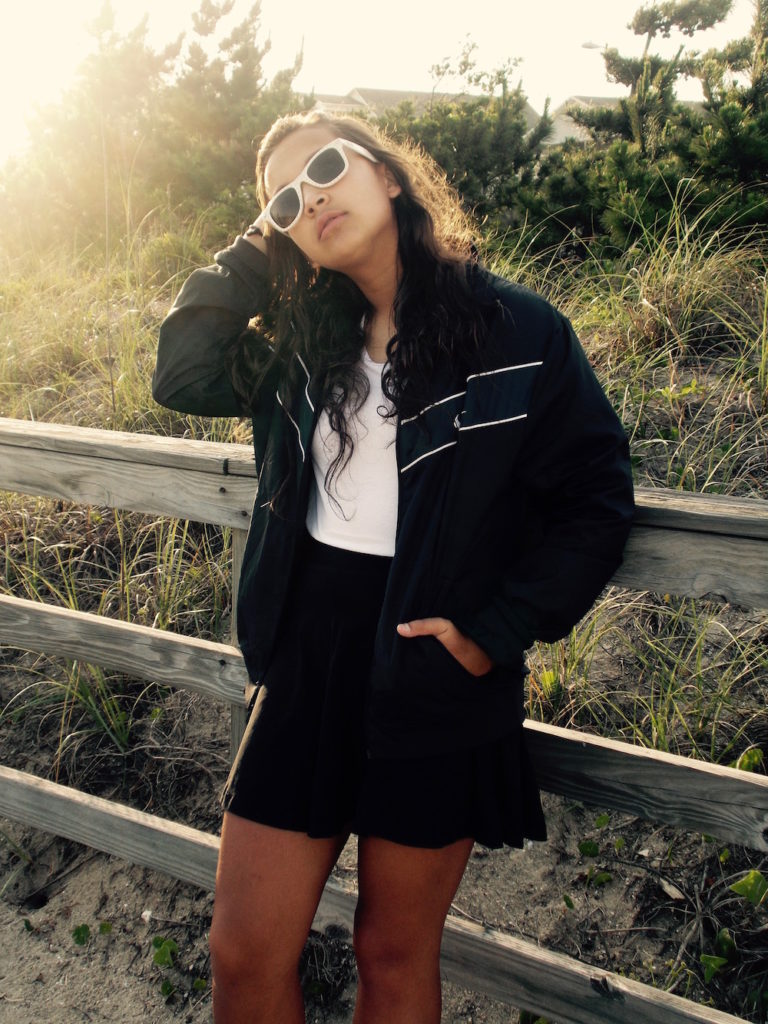 The oversize jacket is one of my favorite additions to give a simple outfit a bit of the cool factor. The oversize jacket trend happened to be a huge hit in the '90s as well. Above, I styled a simple black skirt and plain white T-shirt with a Nike windbreaker that gives off some casual but edgy streetwear vibes. The baggy windbreaker brings back the '90s feels, but the simple sophistication of the rest of the outfit makes it perfect for strutting down the streets in this decade.
An oversize jacket can either accent a fantastic outfit, or become the center of attention itself. For a second rad look with this trend, I utilized a different jumbo jacket as more of a statement piece. This one came with an additional blast from the past: the camo trend.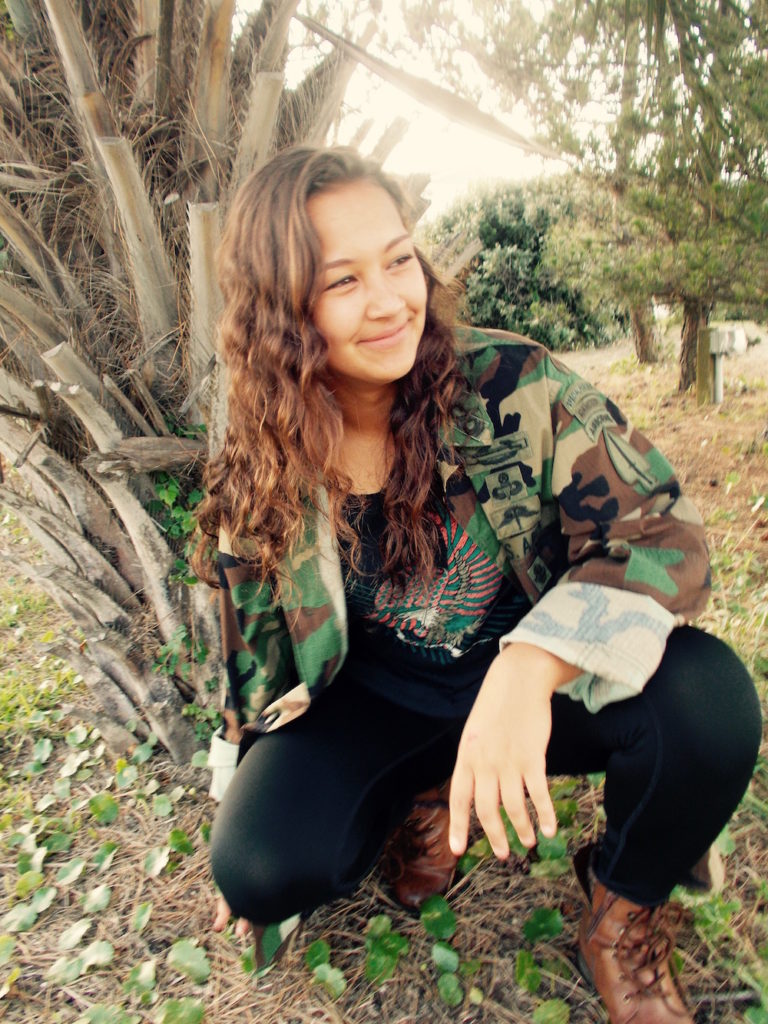 Pairing an old military jacket with a graphic T-shirt and black leggings will keep things casual but maintain your cool girl style. The best part is, we didn't spend a dime on these new fits! Both of these spunky jackets were lying around, just waiting to be found and flaunted by a Fashionista like yourself.
Looking at trends form the past is a fun way to enlighten your style and change up your look. Comment below to share your thoughts on threads inspired by a decade not so long ago!