Summer is here, and you're still trying to figure out what spring trends are sticking around. Well, you have come to the right place. Although trends change so fast these days, there are some that don't seem to be going anywhere anytime soon. We are going to go over trends over a range of different styles.
Patches/embroidery, Backpacks
Patches and embroidery were a huge trend in Gucci's recent fashion shows and are popping up even more. You can find them on jackets, denim, and even tops. What's cool about this trend is you can totally DIY something unique. Backpacks have also shown up a ton recently in the fashion world. They're extremely convenient and can hold all your summer essentials. Here I choose to style these two trends together with a T-shirt dress to achieve an edgier, "summer-friendly" look.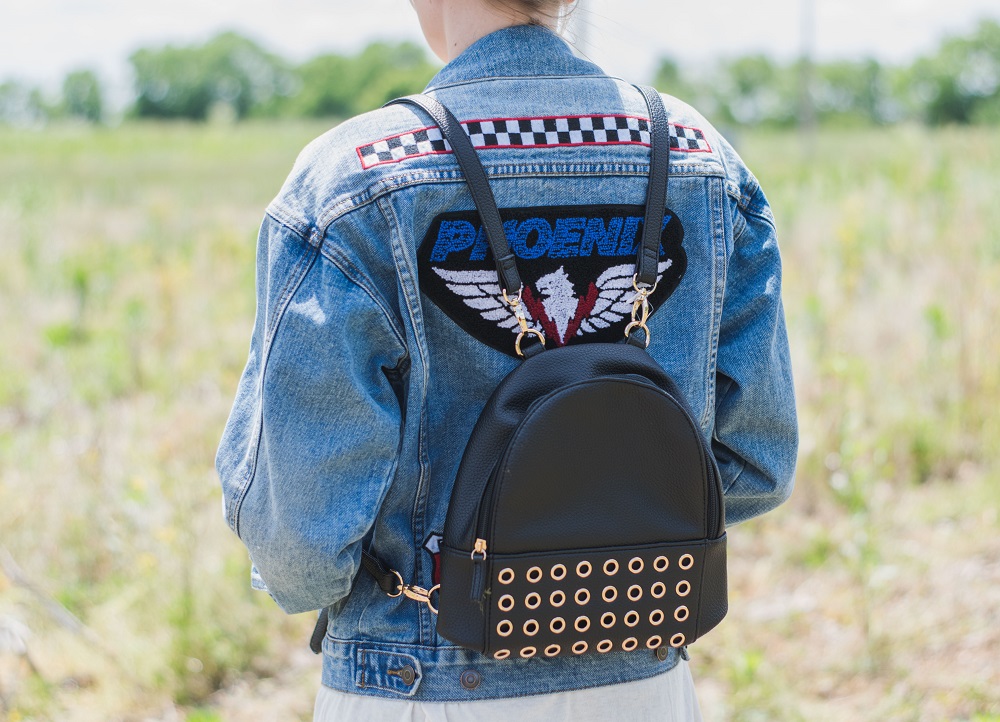 Fishnets, Camo, Cold shoulder/Off-the-shoulder tops
Fishnets were popular in 2016, but still haven't reached their peak. I paired them with a cold shoulder camo crop-top, suede thigh-high boots and distressed jeans. Wearing fishnets high-waisted totally gives off the "Instagram baddie" vibe that is all the rage right now. What's great about the fishnet trend is that it's very inexpensive and comes in a range of different colors and sizes. Army and Camo are also hot trends right now and were featured in many high-end fashion shows. Off-the-shoulder tops have been around for a while but now we are starting to see cold shoulder tops. Time to show off those shoulders!
Athleisure, Caps
If you're into fitness or just like to be comfortable this is the trend for you. Fitness has really gotten big in 2017 and we are seeing athleisure more in the fashion industry. Athleisure is easy because you can wear it while running errands, going to class, or just grabbing lunch while still looking fashionable. For this trend, I paired a loose open-back top with joggers, my favorite sneakers, and a cap. This look totally screams "I went to the gym today!" even if I didn't. The hat trend is also not going anywhere anytime soon. This stands for baseball caps, beanies, and sun hats. No more bad hair days!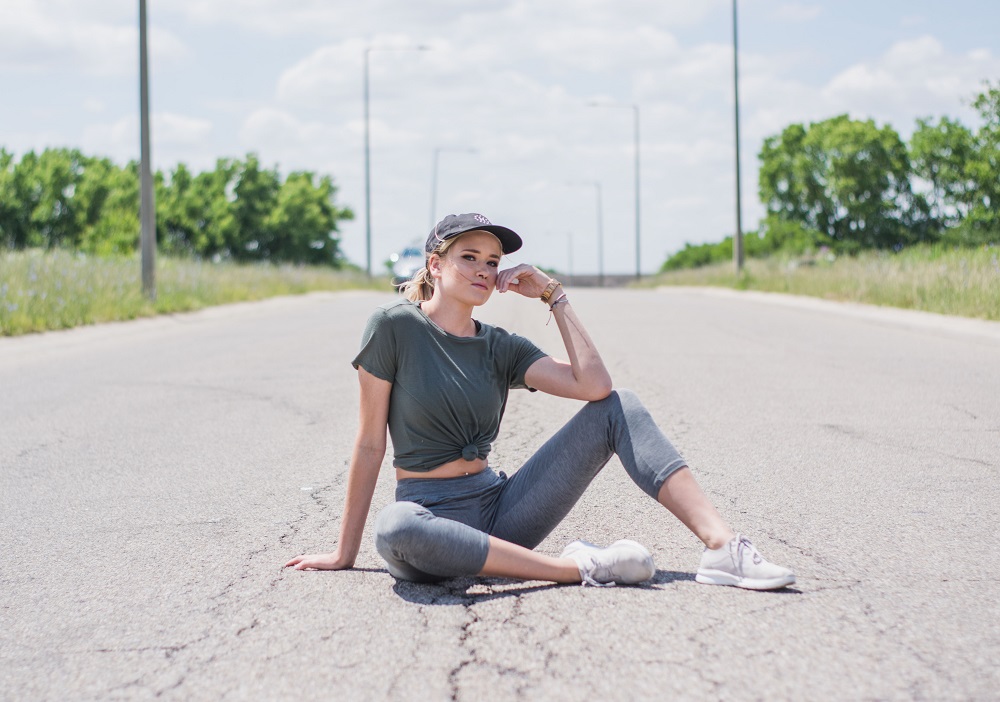 Button downs, Chambray tops
Chambray tops and button downs are all over right now. You can find tons of different styles, patterns, and colors. My favorite finds are ones with unique embroidery on them. I paired my favorite button down shirt with a cute overall dress, booties, and a sun hat. This outfit screams summer.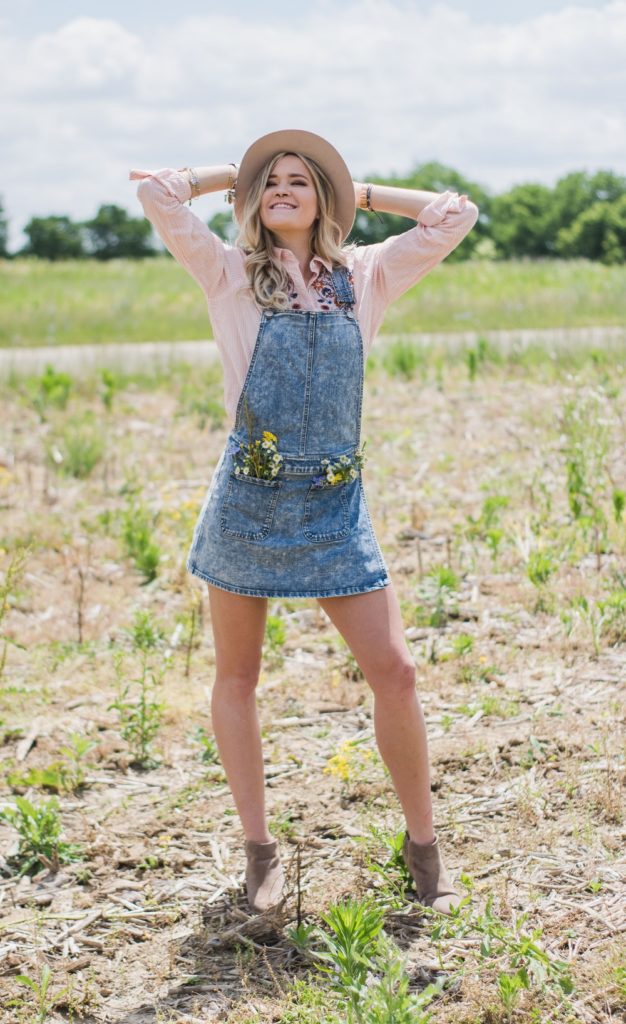 Band T-shirts
Band T-shirts are all over right now. You can buy them distressed or oversize and you can even snag some pretty unique ones. What I love about this trend is you can even thrift vintage band T-shirts and distress them yourself. You can dress them up or down. I chose to pair one with a white denim skirt and my favorite yellow sneaker. Cute and casual.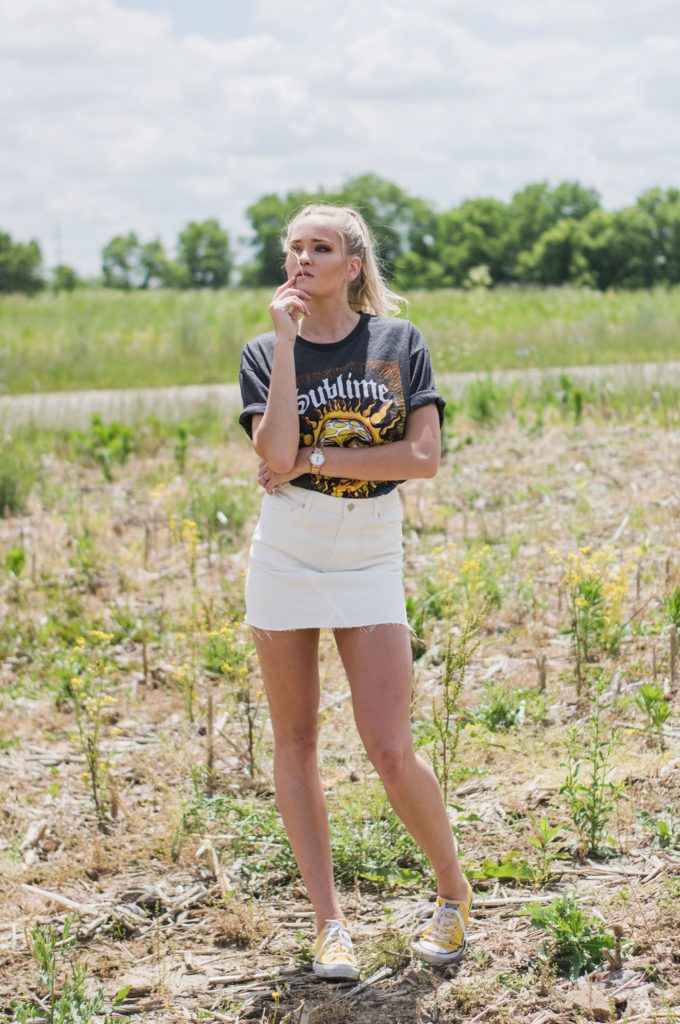 What are your current favorite trends? Show us on social media and tag @cfashionista