When it comes to makeup, I absolutely love to play around with the different colors and shades that allow for every eye color to pop. I have a very specific routine for my day-to-day make-up. Of course, I didn't always used to have a routine so I had to figure out where to start and what order everything needed to be done in. I began to build up my knowledge by reading beauty blogs and watching YouTube channels of make-up artists and beauty bloggers.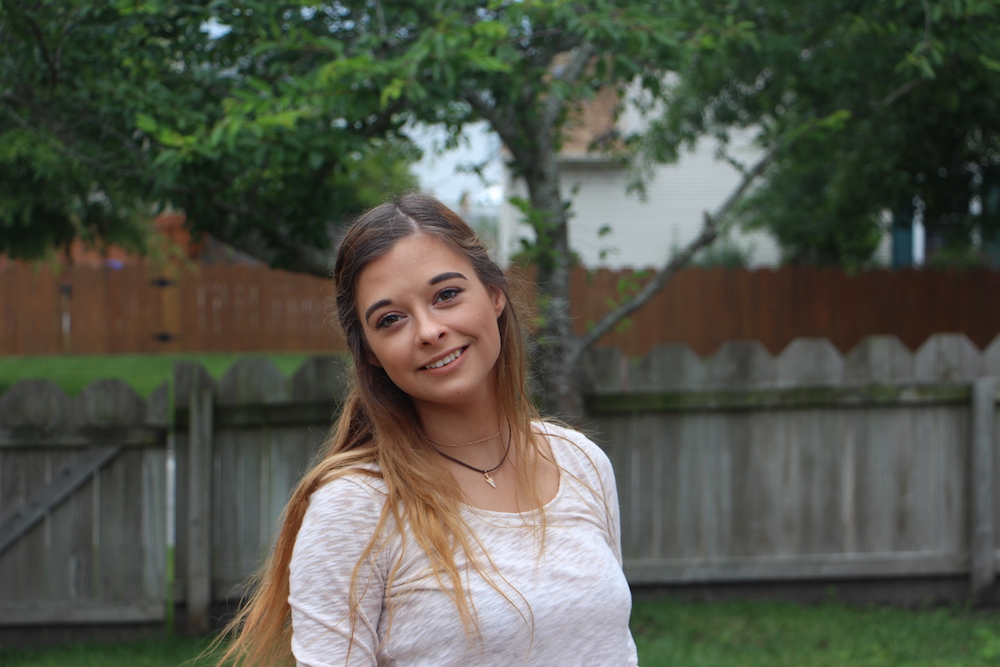 I've decided to show you all the how to get this hot summer look that makes your eyes pop while letting your skin glow as well. Here are the steps!
1—The first step to my make-up routine is to, of course, start out with a freshly washed face that allows for a new start and no clumping of pervious make-up. After washing I like to use a lotion to moisturize my face because my natural oils were just washed away. The moisturizer allows for an even coverage.
2—For all of you out there with blemishes, dark under-eyes, and anything else you would like to have covered up; I use concealer and foundation next. Foundation is applied to even out your natural redness of the skin and allow for a natural look across the entire face. Tip: When deciding on the foundation you need to apply a sample of the color to the inside of your forearm.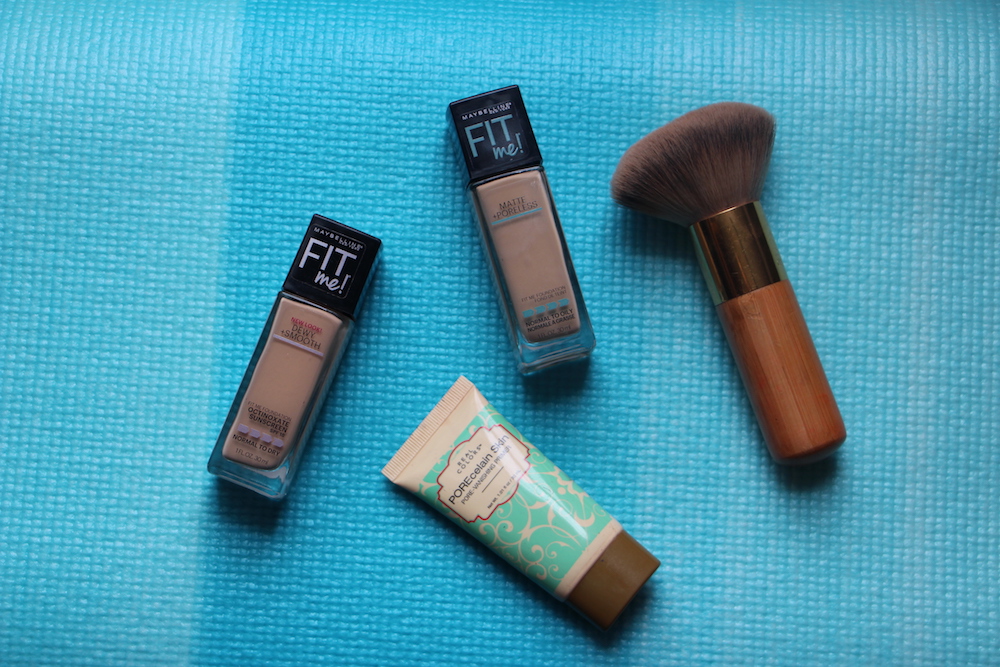 3—The next step, which I enjoy the most, is highlighting and bronzing your best facial features to make them stand out. First, you add the bronzer right below your cheekbones, below your chin, along your neck, sides of your nose, and on the two corners of your forehead. Then you begin by highlighting the inner corner of your eyes, under the eye to above the cheek bone, tip of nose, and middle of forehead. This allows for a more defined face and greater definition.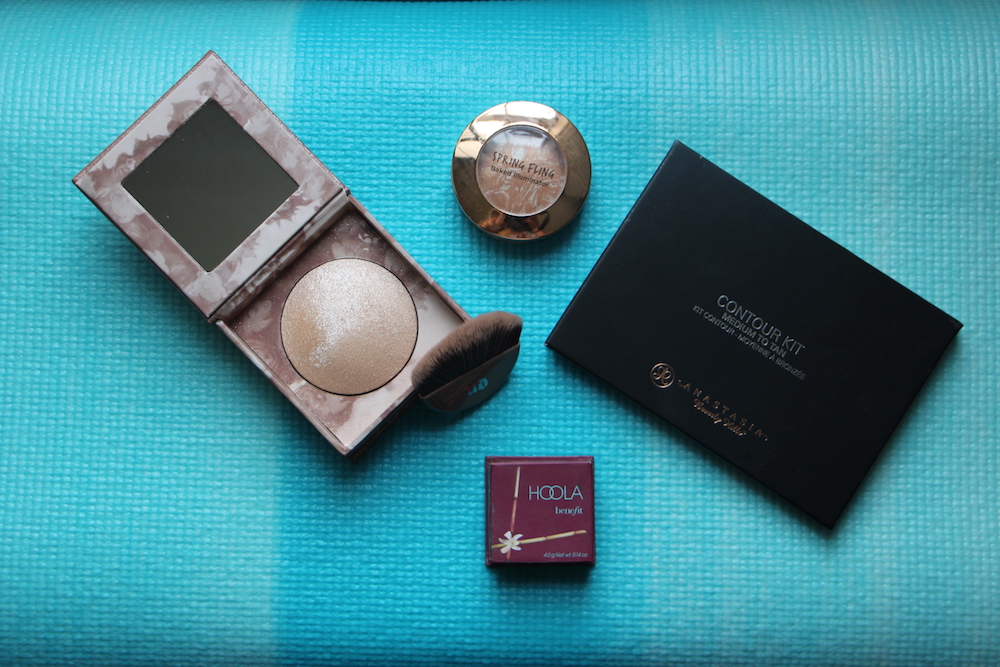 4. Eyeshadow and eyebrows are next! Everyone wants to have that perfect "on fleek" eyebrow (is that still a thing?). I use my eyebrow cream and brush to outline my eyebrow to define it and fill it in with a brown eyeshadow to give it depth. Eyeshadow is next of course and this is my favorite part because it allows for you to get creative. For this summer look, I recommend using lighter colors to bring out the pop of your nicely tanned skin and bright eyes.
5. I decided to do a purple/pink ombre look for my eyeshadow this summer. To start off you need to add a primer base over the eyelid and then apply your medium toned base color for the overall eyeshadow look. I like to do my darker outer color to allow for the smoky eye effect next, followed by a reapply of the base tone over the eyelid. Lastly, I place my lightest color in the corner of my eye covering a small portion of the base color.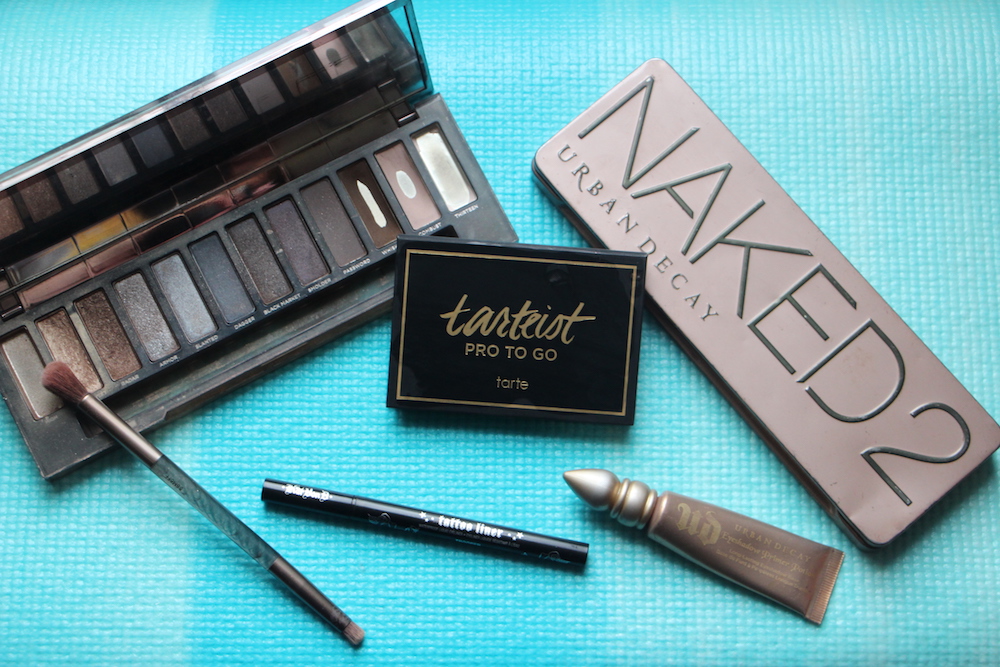 6—Eyeliner is always done after applying eyeshadow because if done before, the eyeshadow could cover up the perfect wing you could just get that once- am I right ladies? I chose to do a little wing to give my eyes some depth. I would recommend buying a pen eyeliner with a point tip because it allows for an easier winged effect.
7—We have the eyelashes last of course. Apply any mascara you see as fit and if you would like for a fuller look you can use an eyelash curler and then apply eyelash gel first before the mascara.  Mascara is best if put on from the bottom of the lash and then upwards. Jiggle the brush as you move up to separate any lashes that have been stuck together.
What other make-up ideas do you do that you would like to share? Let me know in the comments below!