The creation of denim jeans can date all the way back to the 1800s. Isn't it incredible how denim is still an essential part of every fashion girl's wardrobe? In my opinion, a nice denim piece is probably the most important to have in the back of your closet. The evolution of denim is one of the most notable. Today, we have so many types of denim pieces that can all be dressed up or down. So here are five different ways to style denim pieces this summer!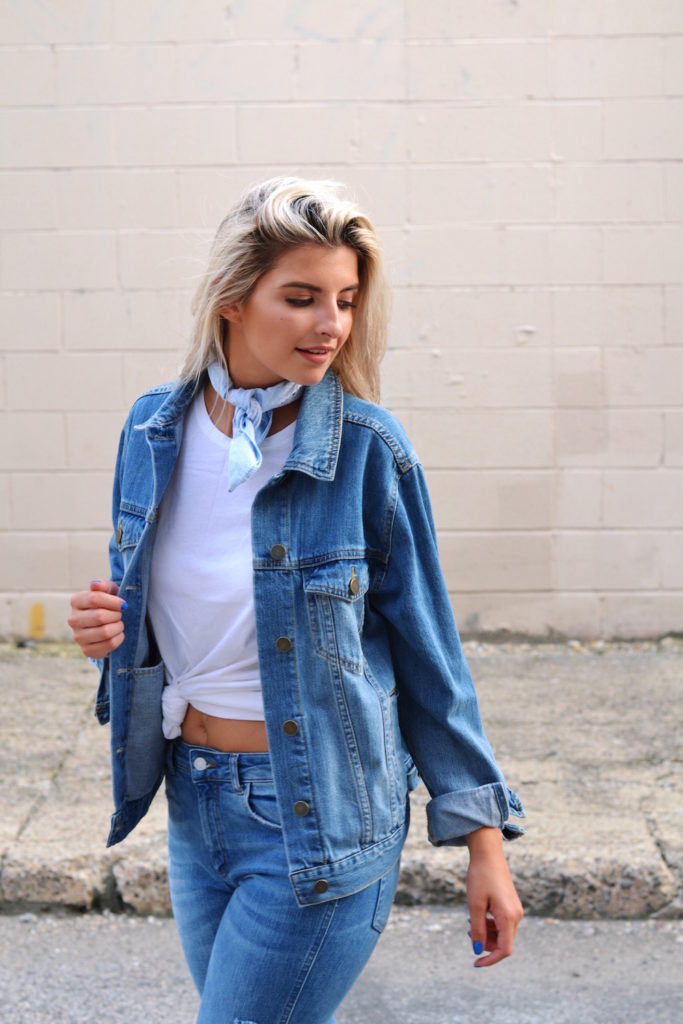 1—Denim on denim. Ah, the good old Canadian tuxedo. People used to make jokes about this daring outfit choice, but personally, I think it's perfect for any casual situation. The formula? A simple denim skirt, denim jacket, and a plain white or even graphic T-shirt thrown on underneath. Top it off with a cute belt or bandana and you're good to go.
2—Pop of denim. Jumpsuits are one of the easiest ways to achieve a well put together look. By throwing on a pop of denim like a pair of denim shoes, choker, or jacket over a jumpsuit, it can add that final touch to create your perfect look.
3—Embroidered denim. You have seen it everywhere—embroidery. It's been on hats, shoes, purses, and, of course, denim. How can you even begin to plan an outfit when there are so many different pieces? It's simple; take an oversize embroidered denim chambray top and tuck it into your favorite pair of skinny jeans.
4—Patchwork denim. Mix and match patterns, colors and prints have been one of my favorite ways to put together outfits. Base your look off of one staple patched denim piece, like a pair of jeans. The two-tone style is sure to stand out. Add a plain white T-shirt and your favorite pair of shoes. Seriously everything will go with this outfit!
5—White denim. Last but not least, white denim. A white denim mini skirt, jacket, or a pair of jeans is definitely the unofficial sponsor of summer. The lightweight color keeps you cool and stylish during those unbearable summer days.
How do you style your favorite denim pieces during the summer? Let me know in the comments below! Make sure to share your look on social media by always tagging @Cfashionista!