If you are like me, fellow Fashionistas, you are someone who is always keeping an eye out for the latest trends. One major fad that you may have noticed, especially on Instagram, is the resurgence of the '90s vibe and vintage clothes. This trend is high-waisted bottoms, vibrant colors, graphic T-shirts, brand names, and more. Because this style is from a slightly older era, I figured that thrifting would be a fun way to find trendy clothes for less!
I shopped at three different thrift stores during a period of seven days. I only ended up finding good stuff on five out of the seven days and at only two of the three stores that I went to (Plato's Closet and Goodwill), but what I did find ended up being pretty rad. Here are some of my tips for first-time thrifters!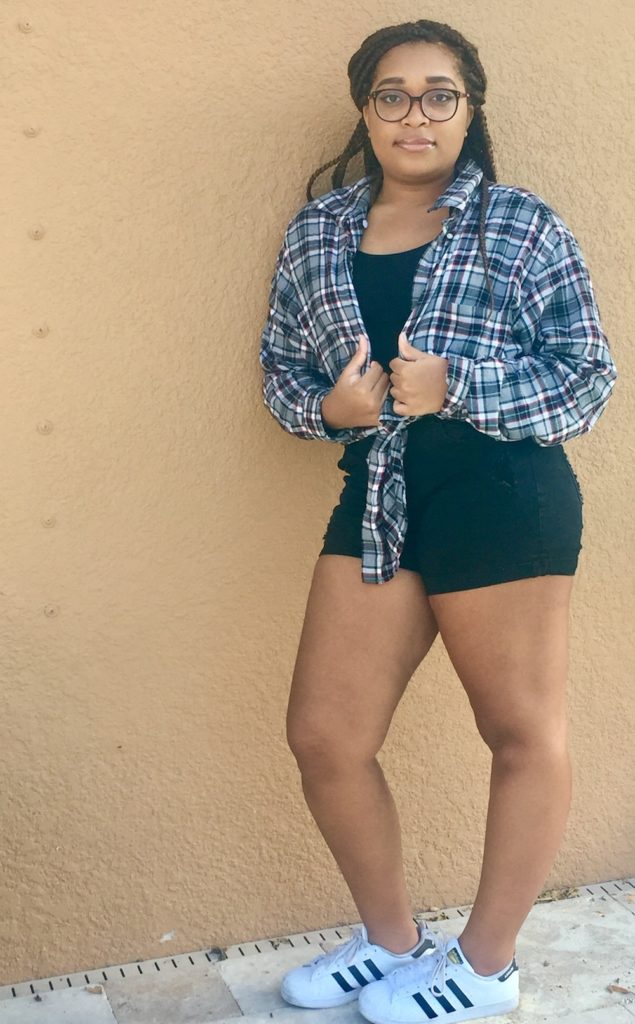 1—Take your time. Look through everything in the sections since things often aren't always placed back in the right section. I wanted to find something to add to an all-black outfit for an upcoming concert. After about 45 minutes, I found an oversize red, black, and white flannel, completing my outfit!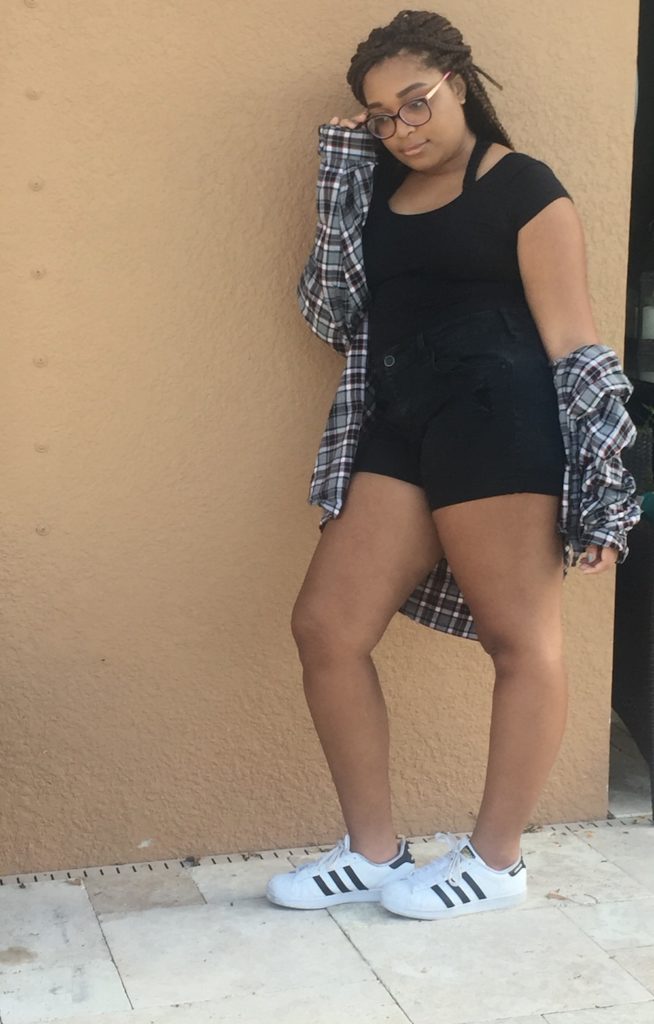 2—Look everywhere. Clothes do not fit everyone the same so you can definitely make things work for you no matter what area they're from! Also, clothes in thrift stores are often not in their correct sections. I ended up finding two of my favorite pieces of the week in the pants section! A red skort and a black and white flannel.
3—Try everything. Okay, not everything, but definitely try the things that catch your eye. You would be surprised how different types of styles and clothes fit you!
I looked in the Men's section and found a '90s flame graphic bowling shirt! I probably would not have picked this up on a usual shopping trip but it ended up being one of my favorite thrifted items!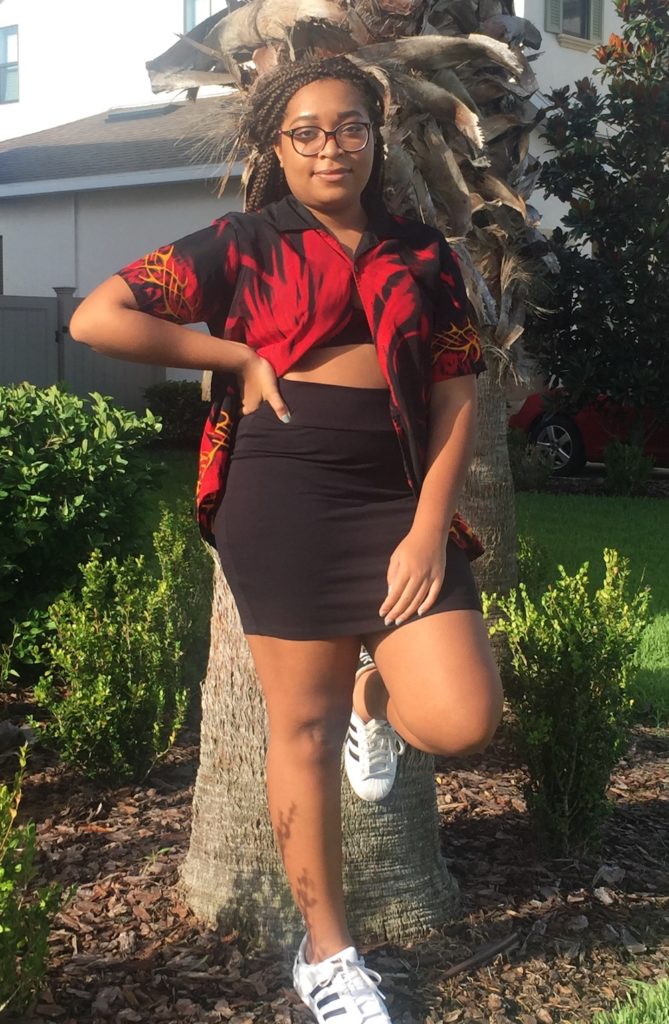 4—Come back soon. Don't be afraid to come back to the store the next day or a couple of days after because people do drop off new clothes every day. On my final day (after going 3 days in a row) I found an amazing item: the Adidas tear-away tracksuit bottoms that a lot of celebs have been rocking.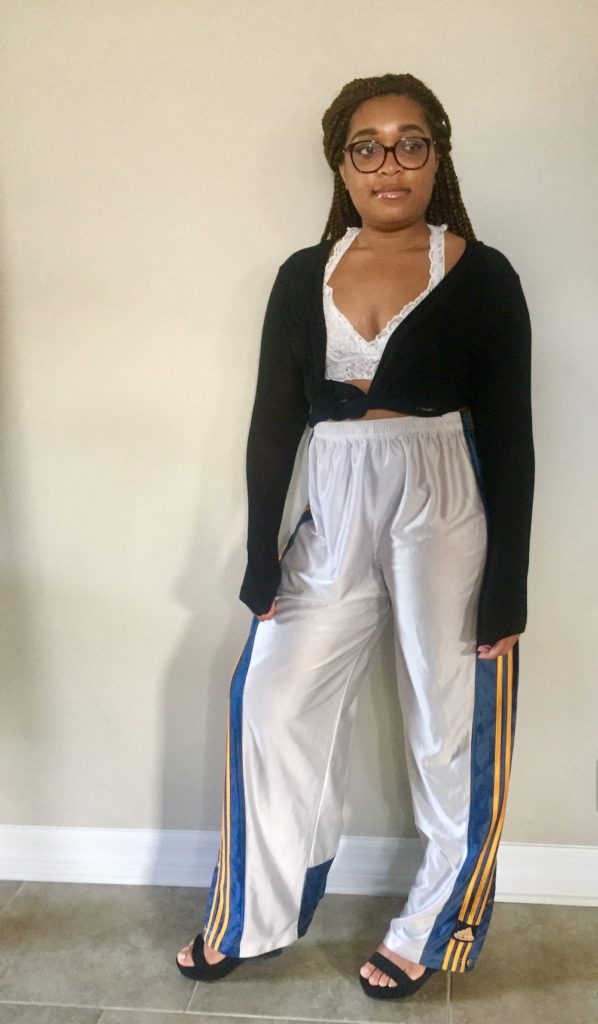 5—Wash your stuff. Clothes may be washed when they're put on the racks but people do come and try things on and those items are just placed back on the racks. So wash your clothes as soon as you get home just to be safe!
How do you feel about thrifting? Can you see yourself incorporating thrifted threads into your style? Let me know in the comments below!