After a long day at work, the last thing I want to do is put more work into reapplying my makeup before I go to happy hour. With such a busy schedule, it seems like there couldn't be enough time in the day to primp before a night out in NYC. So, what's a girl to do? Here are some tips I have picked up along the way to keep your makeup looking perfect from day to night.
Goodbye Grease 
Oil blotting sheets are a must. I love the small packaging because they are super easy to fit in my bag. While we all love a little glimmer, I don't need the shine that clogs my pores! So, when I feel myself getting a little greasy from this summer heat, I blot my T-zone quickly and throw the sheet away.
Daring Eyes
After blotting off the oil from the day, blending a darker matte eye shadow in the crease of your eye can really add drama. By adding shadow on top of what you had before, you can blend easier and save time doing your makeup.
Pro tip: You can also use the darker shade to fill in your brows. If you want to add a little more va va voom, you can also vamp up your look with a simple liner.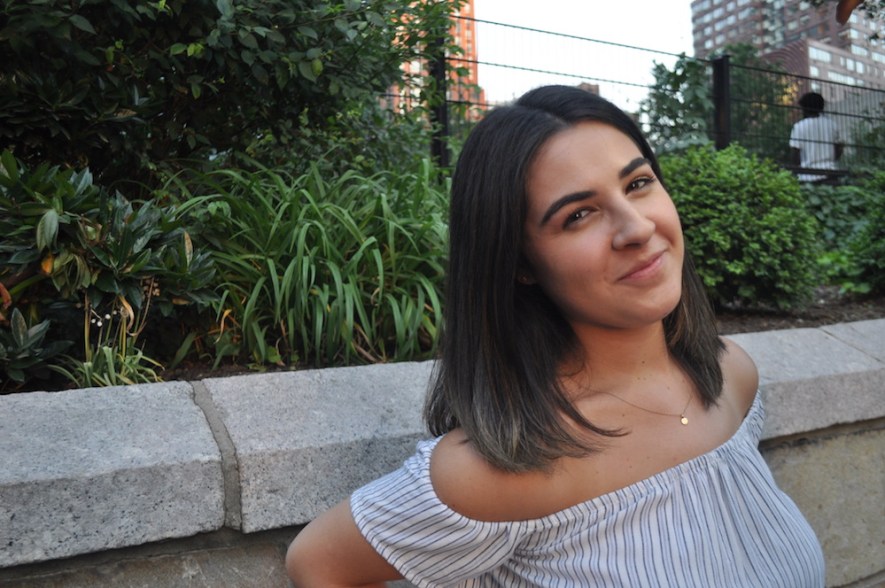 Spray the Day Away
I then move on to my face. During the day, my foundation can get that muddy look and feel, especially when I am running around the city in the heat. Don't feel like you have to reapply your foundation! Carrying a small rose water spray from Mario Badescu or Dermalogica's Ultracalming Mist will save you time and have you feeling super refreshed before leaving the office. After misting your face, gently dab using a small Beauty Blender or makeup sponge. Your foundation will look good as new! I also like carrying a rosy toned blush to bring back some color into my face after being so drained from the day.
Vamp Up Your Lips
For those of you who like a little more pop and really want to amp it up from day to night, adding a bold lip will definitely recharge your look. I usually opt for Revlon's Ultra HD Matte Lip Color or Stila's Stay All Day Liquid Lipstick in Carmello. Both lip paints are matte but moisturizing and long lasting.
Shimmer and Sparkle
Lastly, for that night-time shimmer, don't shlep your Huda Beauty 3D Highlighter Palette. I carry a small pearly eye shadow and apply it to the high points on my cheeks and on the bridge of my nose.
And, voila! You have just gone from day time drab to smokin' night. What are some of your tips for changing your look from day to night? Let us know on social media and don't forget to tag @Cfashionista!