It's July, which means three blissful months of summer are well under way. The time has come for denim shorts, espadrilles, and many afternoons spent in the sun. More important than what we put on our skin, however, is what we do to protect it. Products that improve and guard our skin are essential for a natural, bright summer look. We have to take several steps beyond the typical face wash-toner-moisturizer routine when we spend more time in the blistering sun. These five products will help you achieve that "back from the French Riviera" glow.
1—Aveeno Brightening Cleanser. If you ask me, Aveeno is one of the best drugstore skincare brands out there. Its products are made with gentle, natural ingredients that actually work, and this one is no exception. The cloud-soft lather helps rid your skin of acne scars and dark spots—just what your skin needs to recover after a day of sunbathing.
2—SheaMoisture Coconut & Hibiscus Moisturizer. This moisturizer is the brightening cleanser's BFF, and trust me, you want to join this friend circle. Like Aveeno, SheaMoisture is a brand that uses a multitude of all-natural ingredients to improve the look and feel of your skin. This particular moisturizer has a rich, creamy consistency, and has a pleasant, tropical scent. Unlike many moisturizers, it doesn't leave an oily residue on your face, which is perfect for combatting shiny forehead syndrome.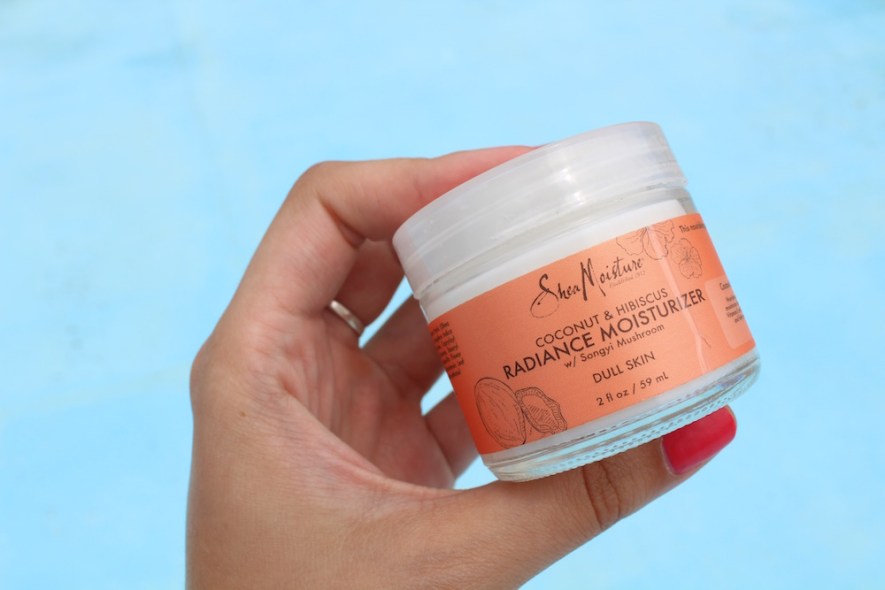 3—Glossier Invisible Shield SPF 35. We've heard it time and time again, sunscreen is extremely important for a plethora of reasons; it prevents premature aging, dark spots, and cancer. It's time we actually start listening to all the voices (mom included) telling us to use it. Luckily, this sunscreen makes it easy. Invisible Shield goes on clear, and it's so light you can barely feel it. Bonus: it works as a great primer, too, so you can—and should—use it year-round.
4—Milk Makeup Cooling Water. Do you have dark circles under your eyes? So does everyone else, and here is the solution. This light blue stick contains caffeine and seawater, which gives your under eyes just the boost of hydration they need to be bright and puff-free all day long, and the refreshing menthol will help you feel awake and energized (along with your morning coffee, of course).
5—Glossier Cloud Paint. After prepping your skin for the hot day ahead, it's finally time to give it some glow. Dab this cream blush onto the apples of your cheeks, even if you aren't wearing any other makeup. All four colors compliment any and all skin tones. It gives your skin a natural-looking flush that is perfect for any afternoon excursion.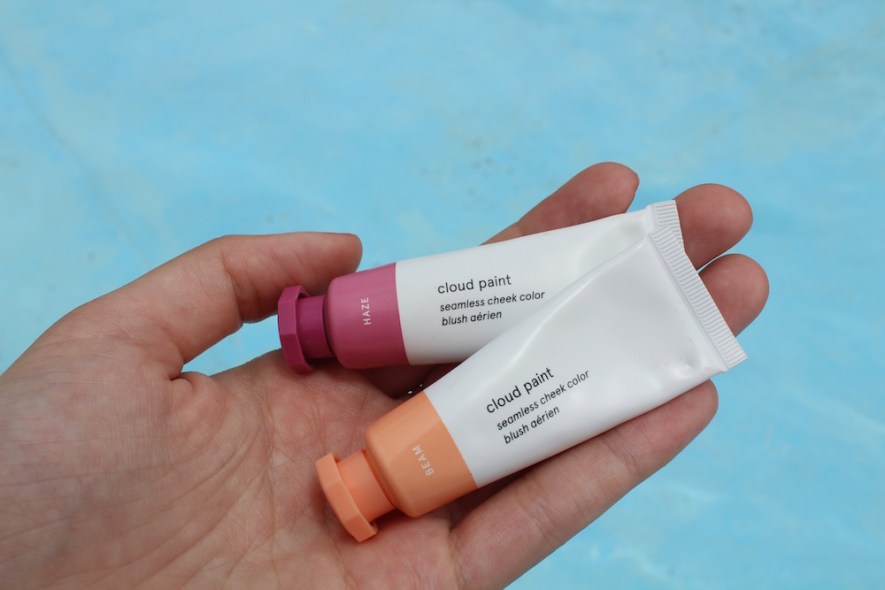 Adding more products into your beauty routine can sometimes be a real drag, but once you see how luminous your skin can be, you will never go back. All of these products are versatile and they can be incorporated into anyone's routine.
How will you start using these products this summer? Show us on social media, and tag @CFashionista!