Summer has officially arrived and this means warmer weather, time to relax, vacation, and new fashion trends. As we all know, packing for vacation is more than a struggle when you want to bring your whole closet. However, accessories are an easy way to completely transform a dull outfit. Plus, they are lightweight enough to keep your bag well under the 50-pound limit at the airport.
1—Small purses. When I go on vacation I always downsize my purse. No one wants to carry a heavy bag around, especially in the summer heat. Therefore, I always downsize my wallet, too, and take out items that are not vital.
2—Sunglasses. Sunglasses are a great accessory because they bring the whole outfit together. Having a pair of trendy sunglasses is almost a necessity in the summer, especially with the bright sunshine.
3—Dainty jewelry. Wearing heavy jewelry in the summer can cause discomfort in the heat, and it can take up space in your suitcase. Small, dainty jewelry is perfect to tie the whole look together.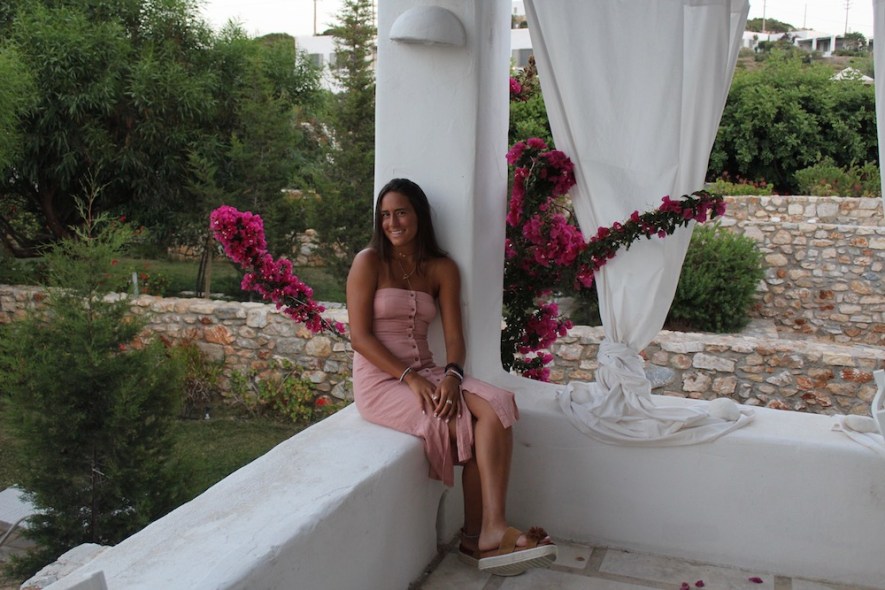 4—Head scarves. Head scarves are completely in this summer. One simple head scarf can make the outfit look super trendy. Head scarves can be worn multiple ways and not only on the head. One scarf can go a long way when styling your outfits, no matter what time of the day it is.
5—Scarves. Lightweight scarves are perfect for beach vacations. Wearing them as a beach cover-up helps with the summer heat and drying off after going in the water. They can be used for so many purposes such as a shirt, a skirt, beach towel, or a picnic blanket.
What are your go-to accessories on summer vacation? Share them with us on social media and don't forget to tag @CFashionista.