New York City is known to have the hottest trends: food, fashion, you name it. I personally love to spend my summer searching for the newest food trends, enjoying s'mores around a campfire, or laying out in my backyard by the pool with a glass of homemade lemonade. Since it's been such a hot summer so far, here are some sweet treats you can enjoy to cool you down.
1—Wowfulls. Wowfulls makes 1950s-style Hong Kong egg waffles served as a cone and filled with ice cream. It's topped with anything you can think of from rainbow sprinkles to teddy grams. As they say, they're "crispy on the outside, soft and sweet on the inside." It's a perfect treat to walk the streets with.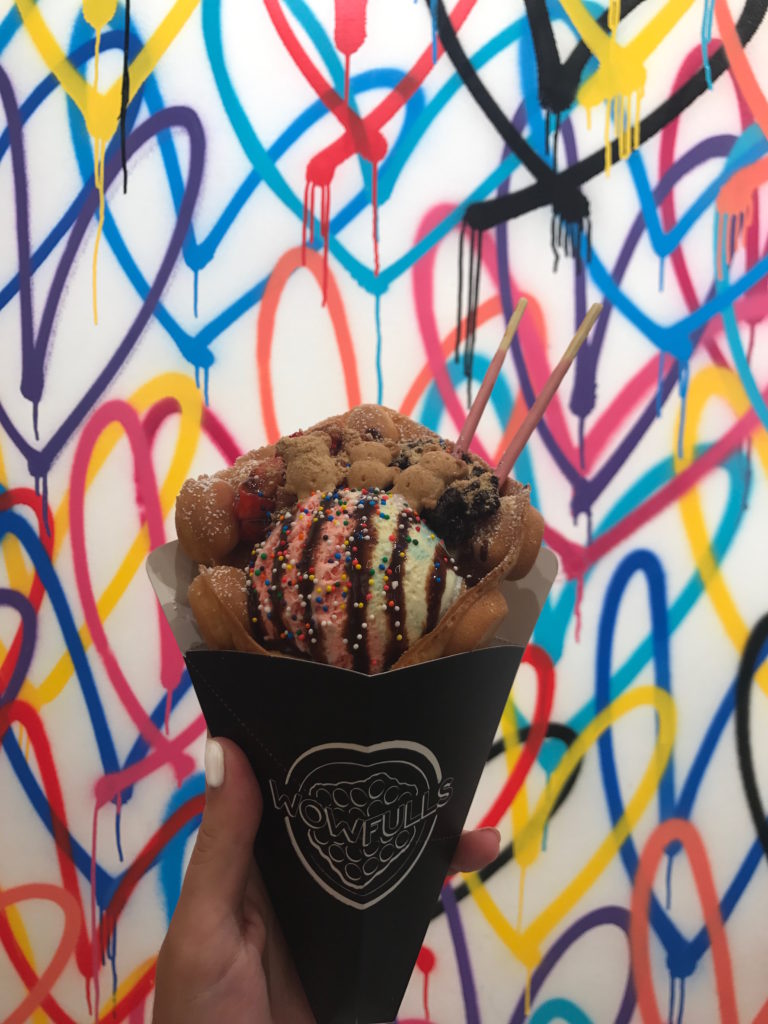 2—Juicy Spot Cafe. Rolled ice cream is a trendy new summer treat that hits the sweet spot. The ice cream is made right in front of you on a frozen plate. You get to choose your flavor, mix-ins, and toppings. Juicy Spot Cafe is a great place to try out this dessert. I personally love mine with an overload of toppings.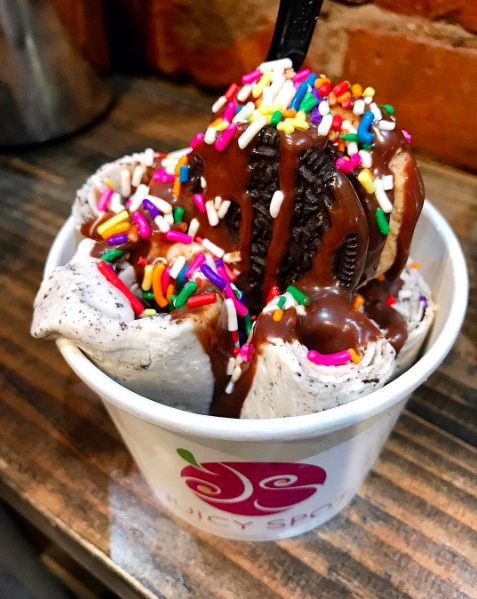 3—Besfren. Besfren gives a popular twist on your average cookie. These triple chocolate chip cookies are bigger than the size of your head. They are insanely delicious and would make a perfect Boomerang by raising chocolate chip cookies for the perfect "cheers" moment with a friend. You can attempt to make them at home, and chow down while floating on a swan pool float.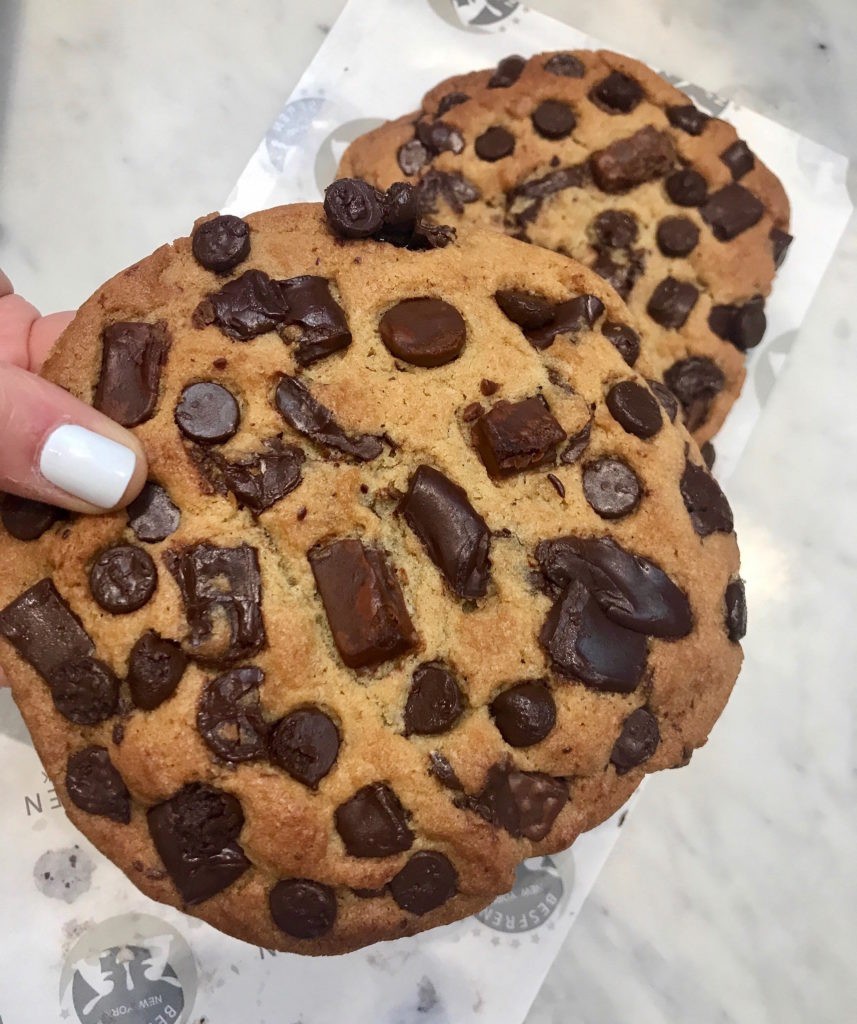 4—Kelloggs NYC. Last but not least, Kelloggs NYC has some mouthwatering milkshakes, not-your-average bowls of cereal, and much more. Paired with a white wall, a pair of sunglasses, and your choice of dessert, this picture would perfectly fit your Instagram aesthetic.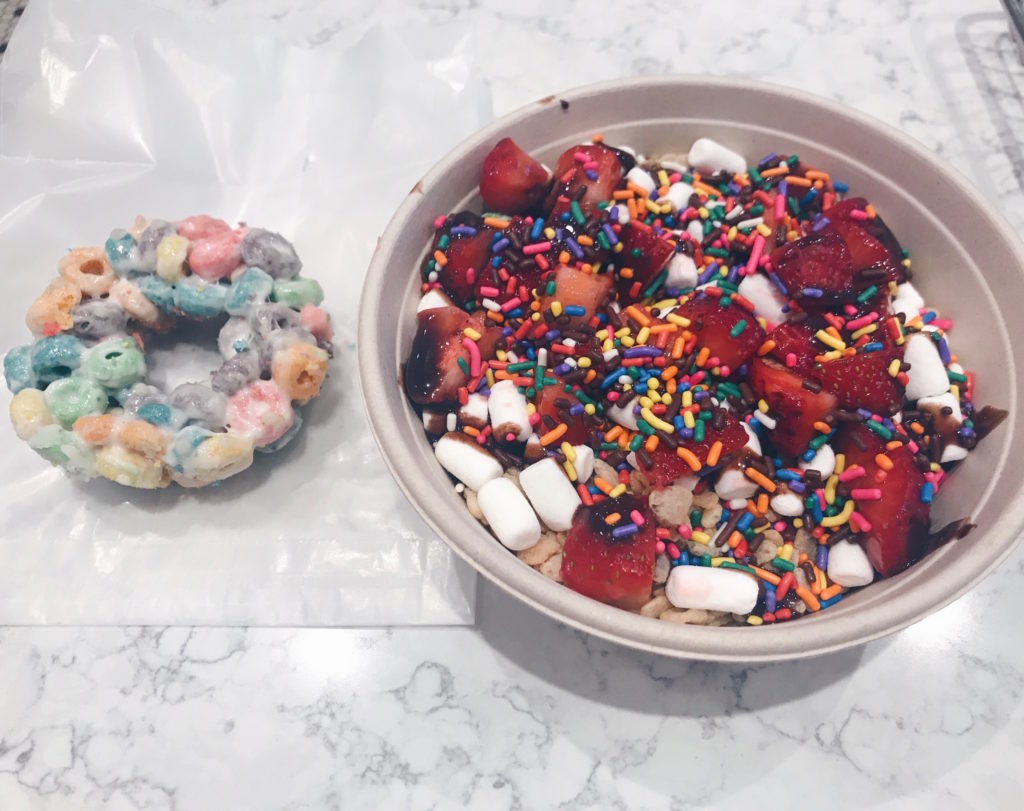 All of these summer treats are beyond Instagram-worthy, so go check them out to satisfy your sweet tooth.
What's your favorite summer sweet treat? Show us on social media, and don't forget to tag @Cfashionista!