This summer, I had the opportunity to visit four islands in the Caribbean Sea in a week. Here's how I styled four different outfits for the four different islands!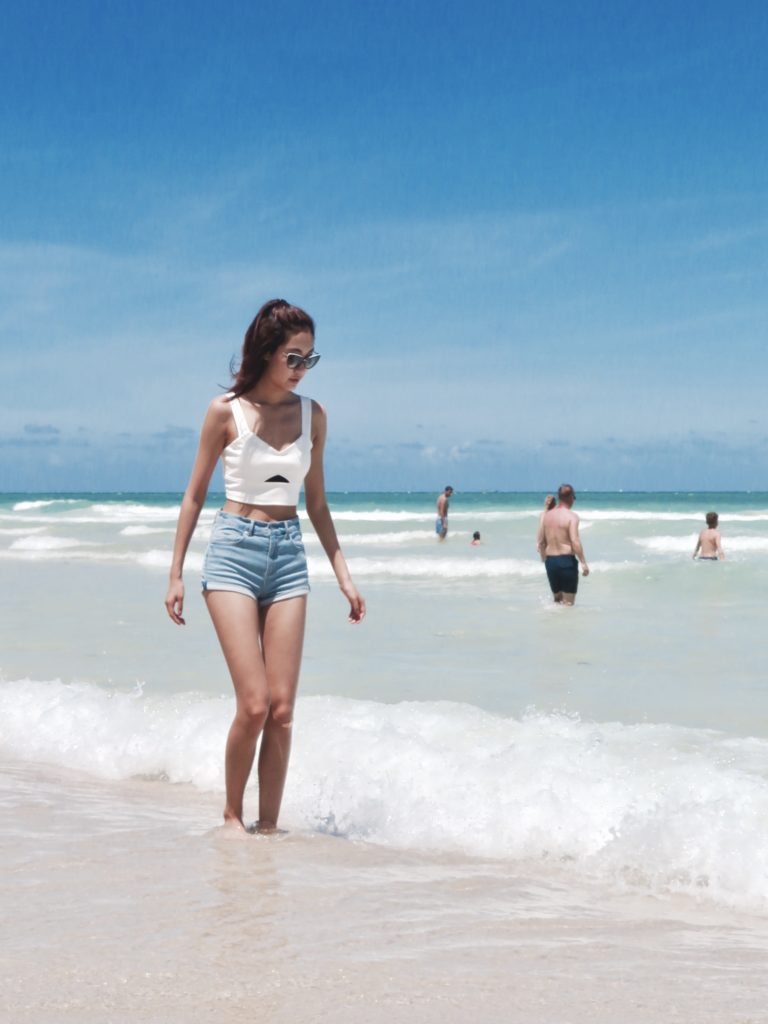 1—Miami Beach. This coastal resort city in Florida is home to art deco architecture, designer boutiques, and great nightlife. Of course, hitting up the beach was a must. My advice for any perfect beach outfit is to incorporate your swimsuit. This little two-piece ensemble was bright, cute, and I was able to work it right in—bet you can't even tell this white cropped tank is actually a bikini top! Denim shorts are an essential in the summertime, so I went with a light wash to keep with the outfit's bright and light vibe. Let's be honest: nobody wears shoes to the beach, so I finished the look with bare feet.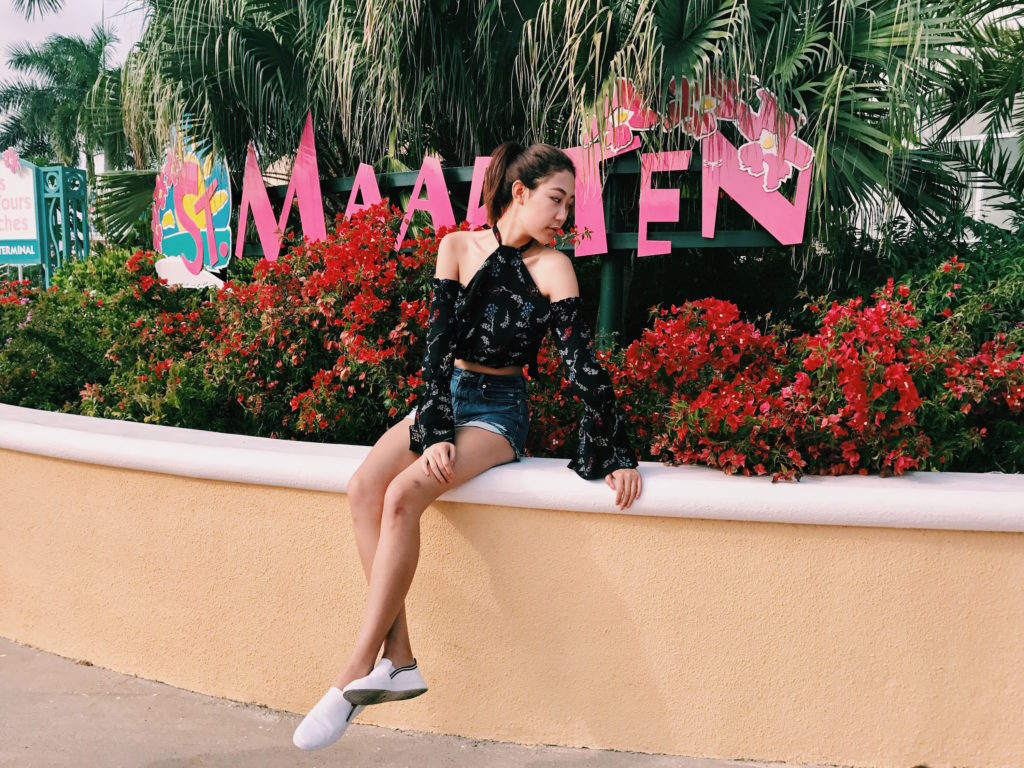 2—St. Maarten. This little island is so interesting because it's governed by two separate countries. The northern side, called Saint-Martin, belongs to the French, and the south side, called Sint Maarten, belongs to the Dutch. I took another two-piece ensemble to the island. This floral, off-the-shoulder top has such tropical vibes, and the flared sleeves add a bohemian touch to the look. Since the shirt was black, I chose dark-wash denim shorts. I completed the outfit with a simple pair of white slip-on shoes for comfort.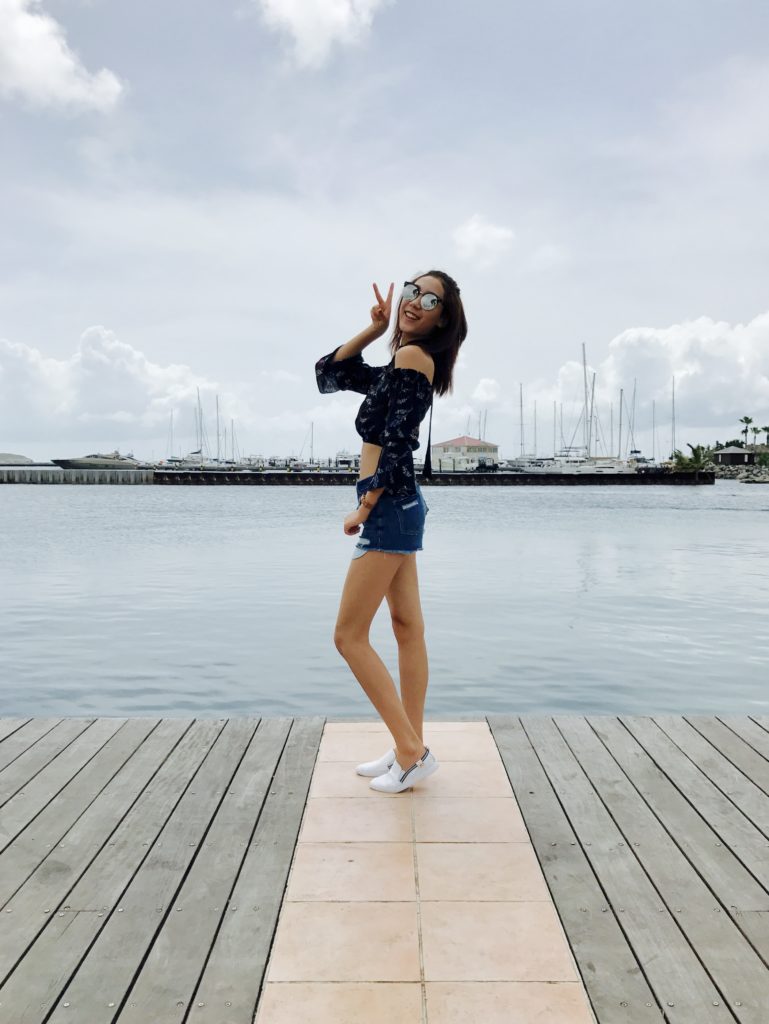 3—Puerto Rico. I decided to wear a bright color to visit the city of Old and New San Juan since the city itself was so colorful. Their buildings are pink, green, purple, yellow, and all sorts of vibrant colors. I felt that my red maxi dress added color to the city as well. I dressed it down with a pair of black and gold flip flops for a more casual vibe. (Just don't forget to apply sunscreen to your feet, too!)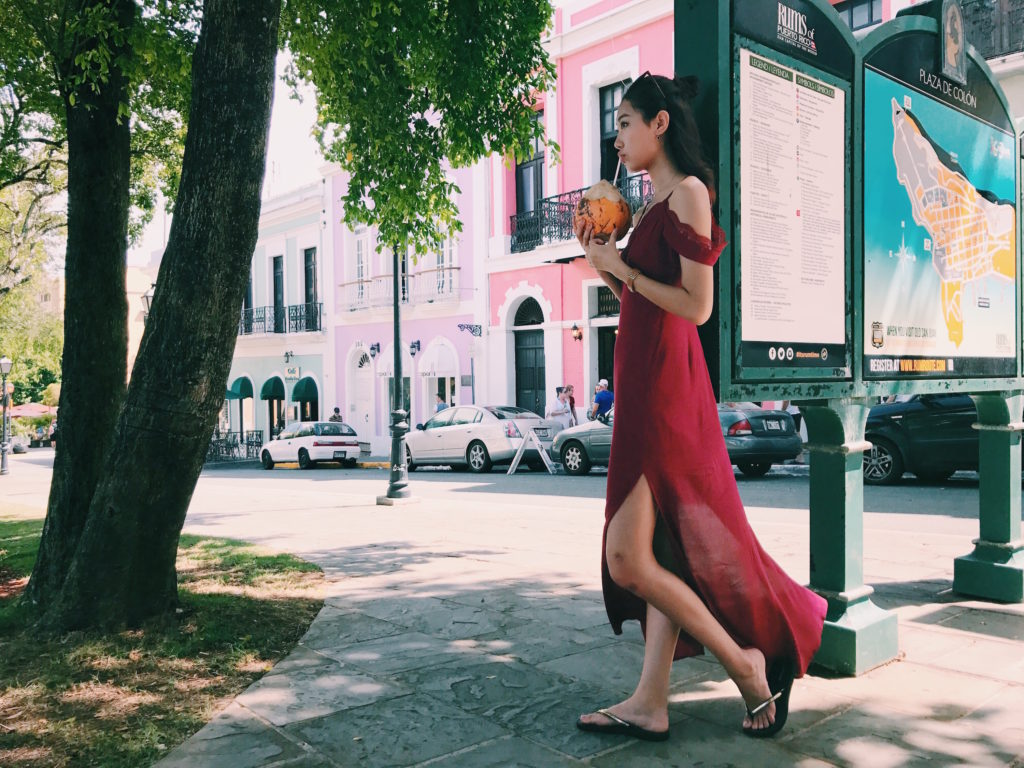 4—Nassau, Bahamas. I went with the lightest top I could find in my suitcase because of how hot it was. I paired this strappy halter top with my classic denim shorts and white sneakers.
What's the best thing about all four of these outfits? You get to go braless! When island hopping in 90-degree heat, the last thing you want is to feel restricted and sweaty. Summer traveling means that you can pack more since summer clothes are thin and light, and you get to play around with more outfit choices.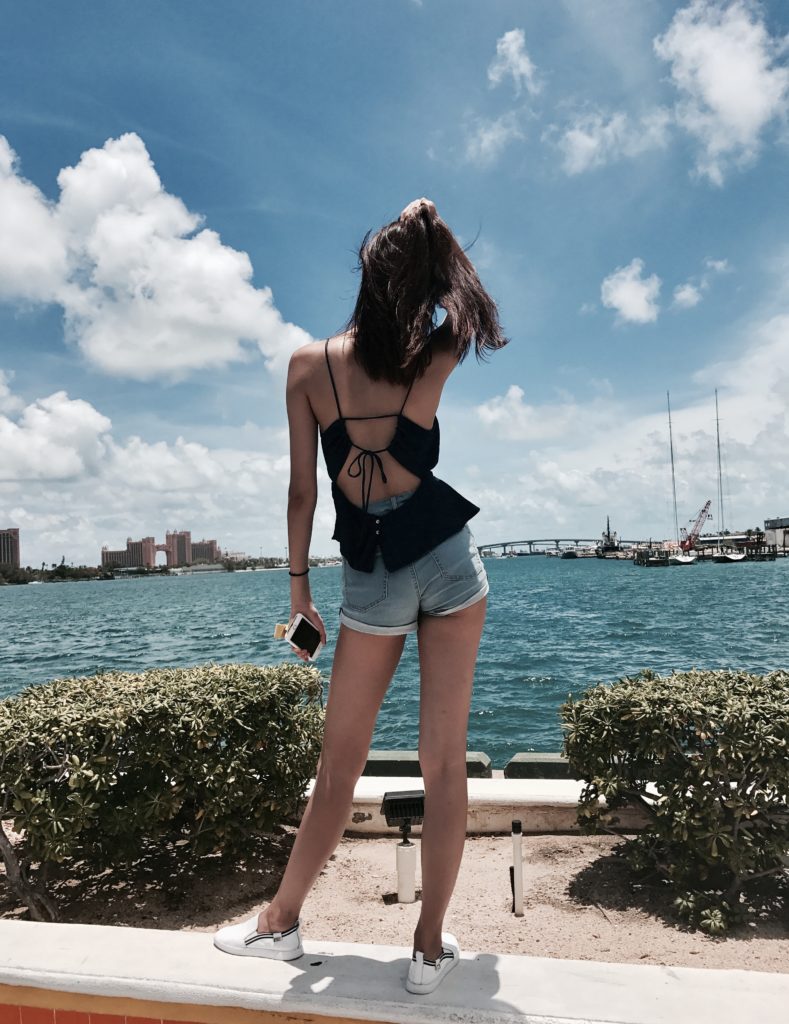 What will you be wearing on your summer travels? Show us your summer outfits on social media, and don't forget to tag @CFashionista!