Finals are finally done and we can officially focus on our summer fashion! With summer starting I have been thinking about the new trends. One of the summer trends that I am the most excited about is the T-shirt dress. They are so easy to style and can go from super sporty to a special occasion outfit depending on what accessories are added to the look.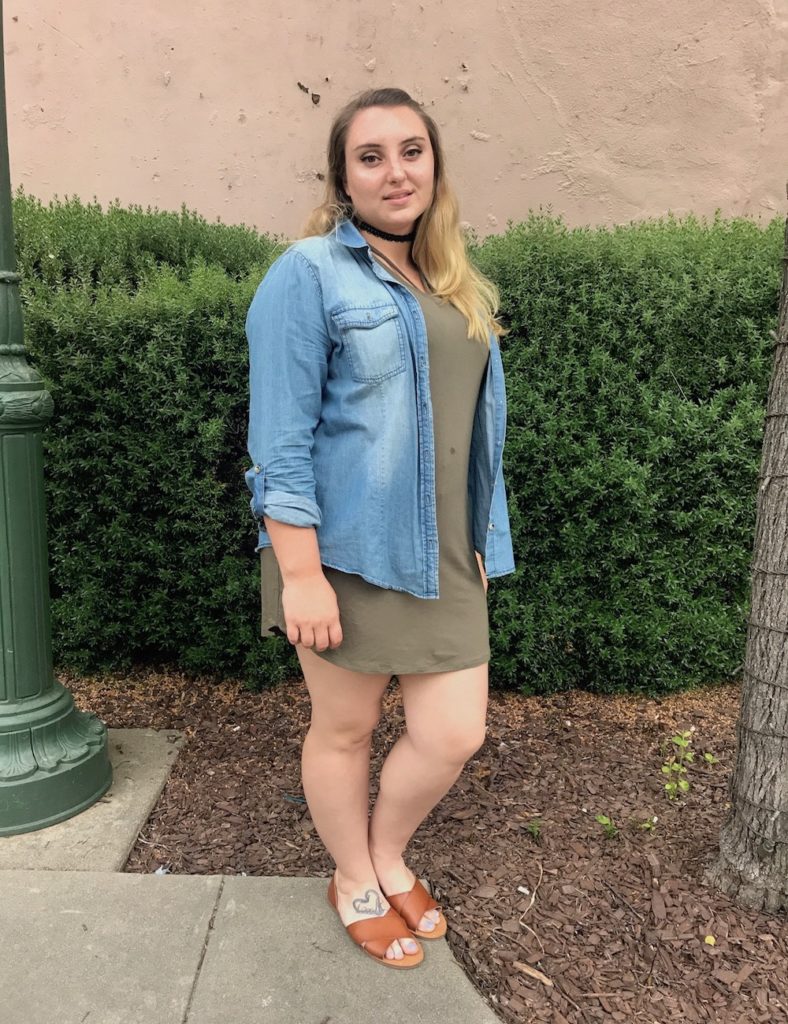 My Fashionista is actually a very good friend of mine. She is a student at Sierra College studying to become a nurse, just finishing up her third year there. Her style is similar to mine; she loves more of a sporty, boho chic style. When I ran into her on the last day of school she was wearing this super cute T-shirt dress and it inspired me to find out what other ways it could be styled. When I first ran into her she was just wearing the dress she got from a store called Garage, a denim button up from Buckle, shoes from Target and lace choker.
The second way we styled it was with an Adidas hat and shoes. This gave it a more sporty look. We added a simple black choker that also came from Claire's. The last outfit was more dressed up.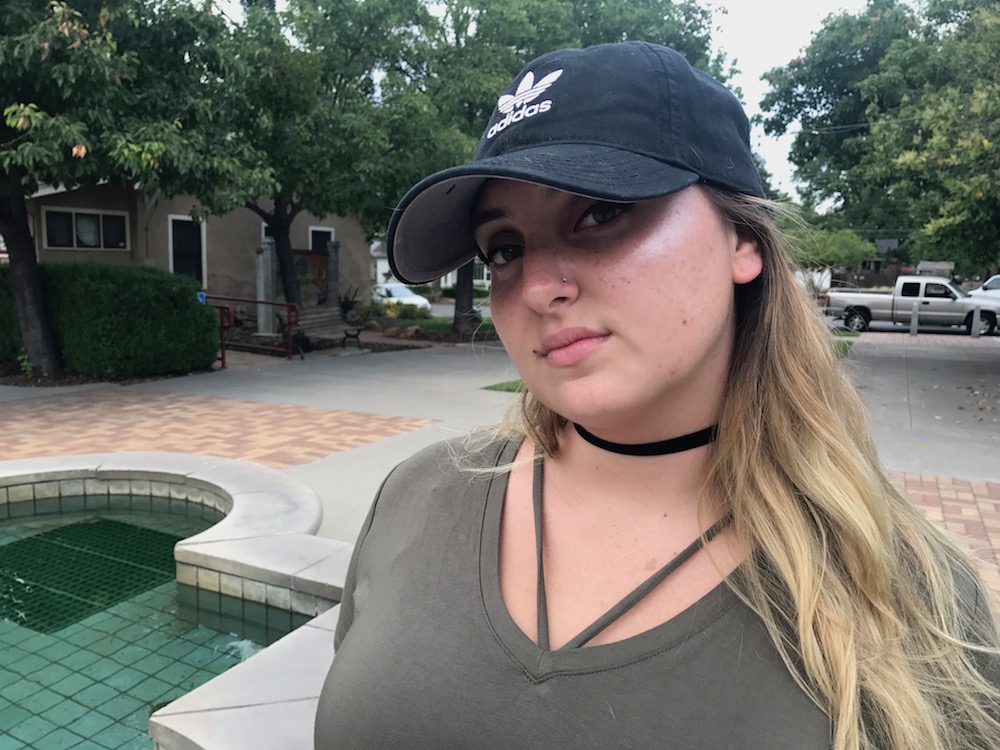 We paired the dress with a pair of nude Steve Madden heels, a simple flower necklace that came from Forever 21, and a gold watch from Charming Charlie.
I loved all of these outfits because they're all so easy to put together and so versatile. For all of these looks she had the same natural makeup look—no foundation but a lot of highlight to make the high points of her face stand out! When you add a makeup look to any of these outfits it can also help to dress it down or up.
What trends are you looking forward to this summer? Let us know in the comments below!