Summer is my favorite time of the year to sport denim—mostly because there are so many options! In the fall and winter, I'm basically limited to boring jeans due to the frigid temperatures up in Michigan. When the warmer months roll around, I get excited to switch things up. From skirts to overalls, you'll find almost anything made from denim nowadays! Below I'll share with you three of my favorite denim trends from the summer of 2017.
1—Patchwork Denim Skirts
There's a denim skirt out there for everyone. Some are clean cut, some are distressed, and some are made of patchwork denim! Patchwork denim truly is a statement piece—it captures the eye, and it makes it easier to put together the rest of your outfit. Because a patchwork jean skirt is already such a showstopper alone, you can pair one with super basic tops such as a basic white T-shirt. One of my favorite looks for the summer is my patchwork skirt paired with a comfy, lived in, holed up top and white sneakers to match.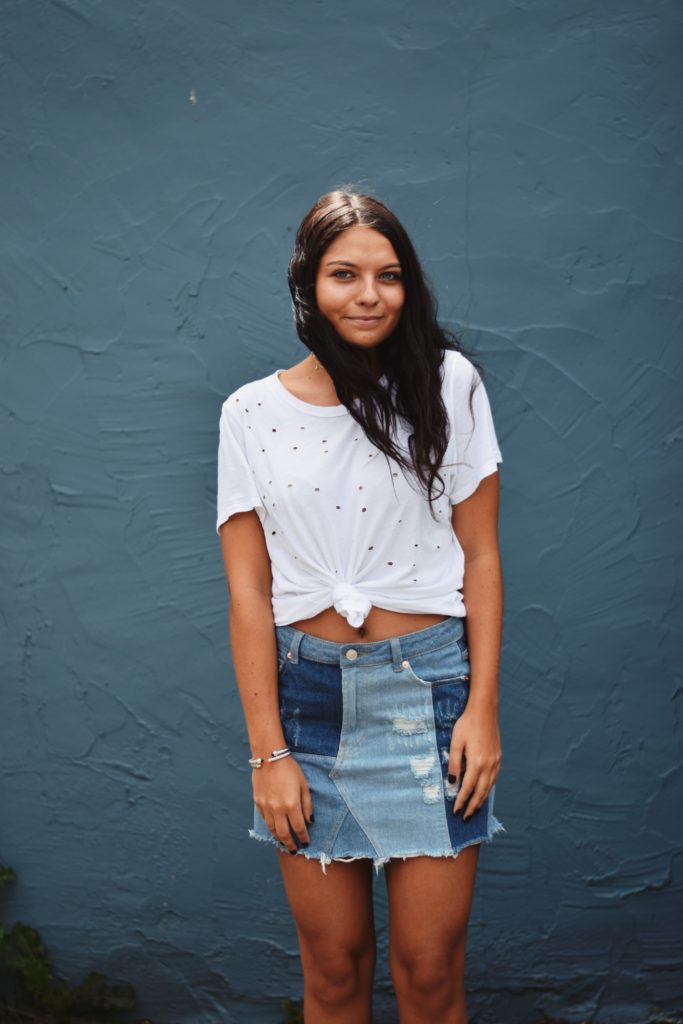 2—Denim Jumpsuits
I know it sounds kind of ridiculous, but trust me—a denim jumpsuit is a lot more flattering than it sounds! After working at Anthropologie this summer, I've been exposed to a lot of jumpsuits, and the denim ones just had to be my favorite! One of the best things about jumpsuits is that they are truly effortless. Just throw on a pair of shoes and you're good to go! You can also try an off-the-shoulder, denim jumpsuit! With some sneakers, it's the perfect outfit to run errands, but it's totally dinner appropriate with a nicer pair of heels or wedges.
3—Denim Tanks
Here's another out of the box piece—denim tank tops! Yes, they exist. And yes, what better way to match a denim tank top than a pair of jeans. I'm obsessed with embroidery on denim tanks. The embroidery makes it a really special summer staple, and the distressed bottom keeps it current with the raw hem trend that's totally here to stay.
What are your favorite denim trends of the summer? Be sure to let me know in a comment below! Tag @Cfashionista in your posts!