From the humble origins of the Californian surf and skate culture, streetwear has evolved and disrupted the fashion scene, establishing its own highly anticipated street style segment in fashion weeks across the globe.
Incorporating elements of hip hop and haute couture, street style is based upon individualism and is a means of self-expression, allowing you to experiment with different patterns, textures, and pseudo-punk graphics to add a personalized flair to any outfit.
Funky and Floral
The focus of this outfit is most noticeably the printed trousers. I've paired them with a white Anti Social Social Club logo T-shirt to offset the busy print and a pair of classic Old Skool Vans to complete this modern street look. This is a perfect edgy statement outfit for a day spent in the city. The slim-fit trousers are lightweight and breezy, and you can never go wrong with a pair of comfy sneakers.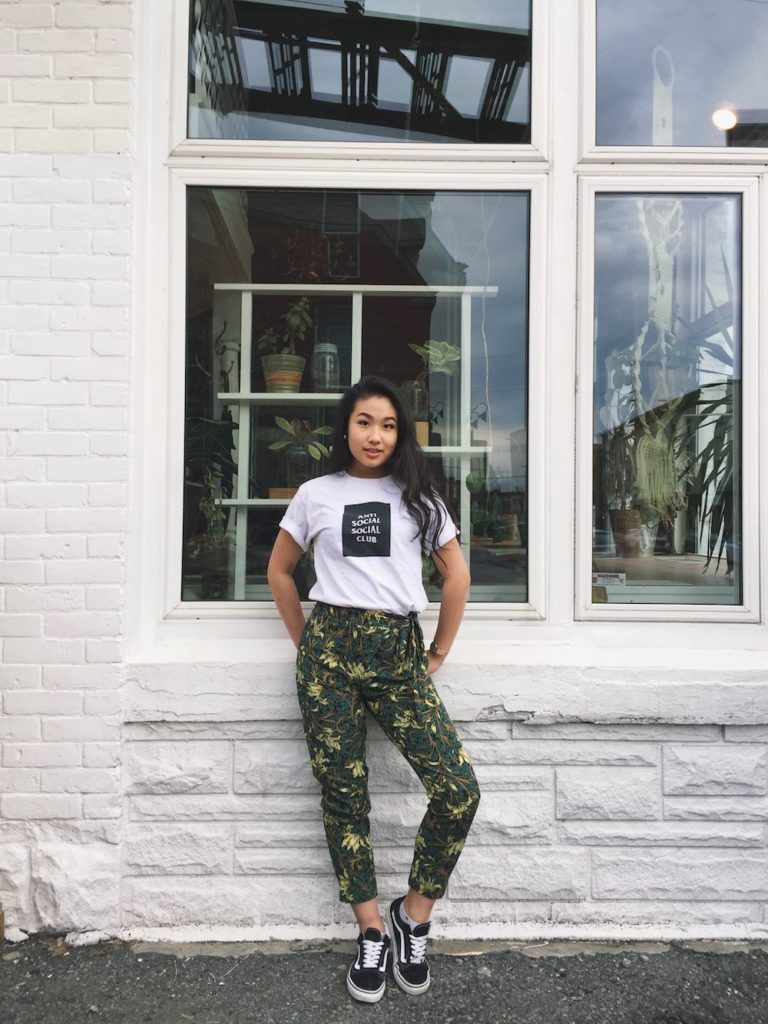 Girlboss
When in doubt, all-black everything! All-black outfits may sound overwhelming but when combined with different prints and textures, it can create a very clean sophisticated look. I tucked a sporty Adidas logo T-shirt into a ruffled faux leather skirt and pulled my hair back into a low bun for a more polished effect. Lastly, I slipped on a pair of comfy studded slides to stay on theme with the kick-ass girlboss look.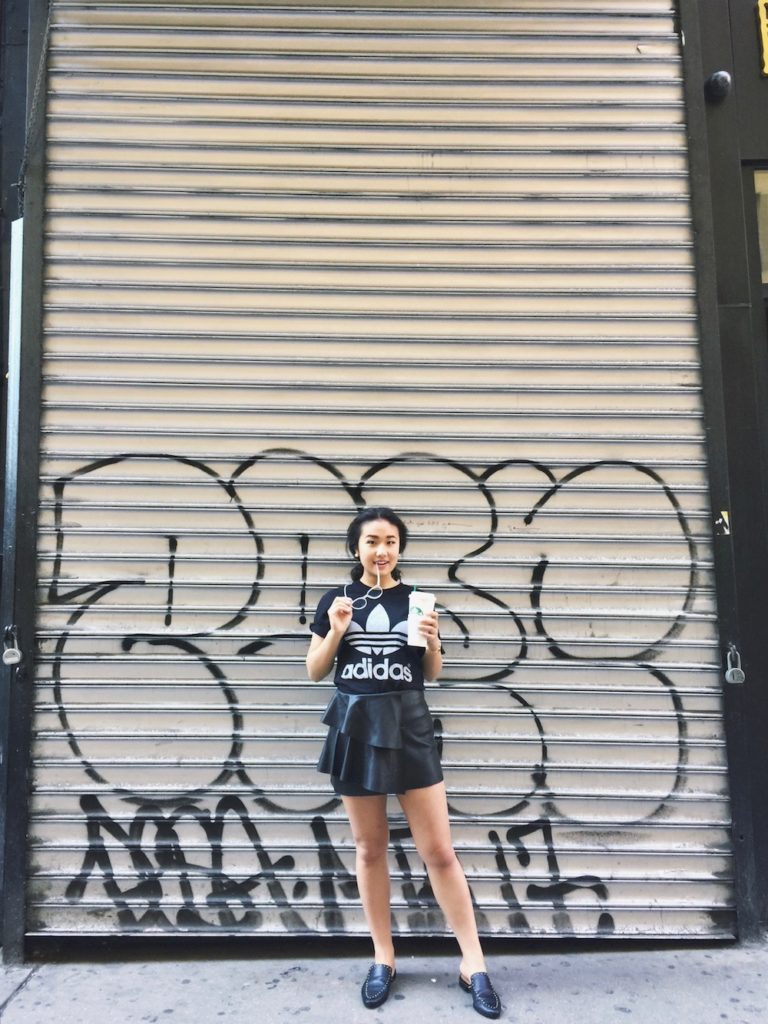 Skater Girl
This last outfit is a tribute to all the skaters out there. You make it look so easy but let me tell you, it ain't as easy as it looks. I learned this the hard way after a shattered iPhone screen and countless battle wounds.
In this outfit, I paired a trendy cut-out graphic T-shirt with a pair of black culottes. I threw my hair into a high pony and added a few oversize curls for a more girly skater look. Again, I completed this look with a pair of Old Skool Vans and grabbed my pink penny board as the perfect accessory.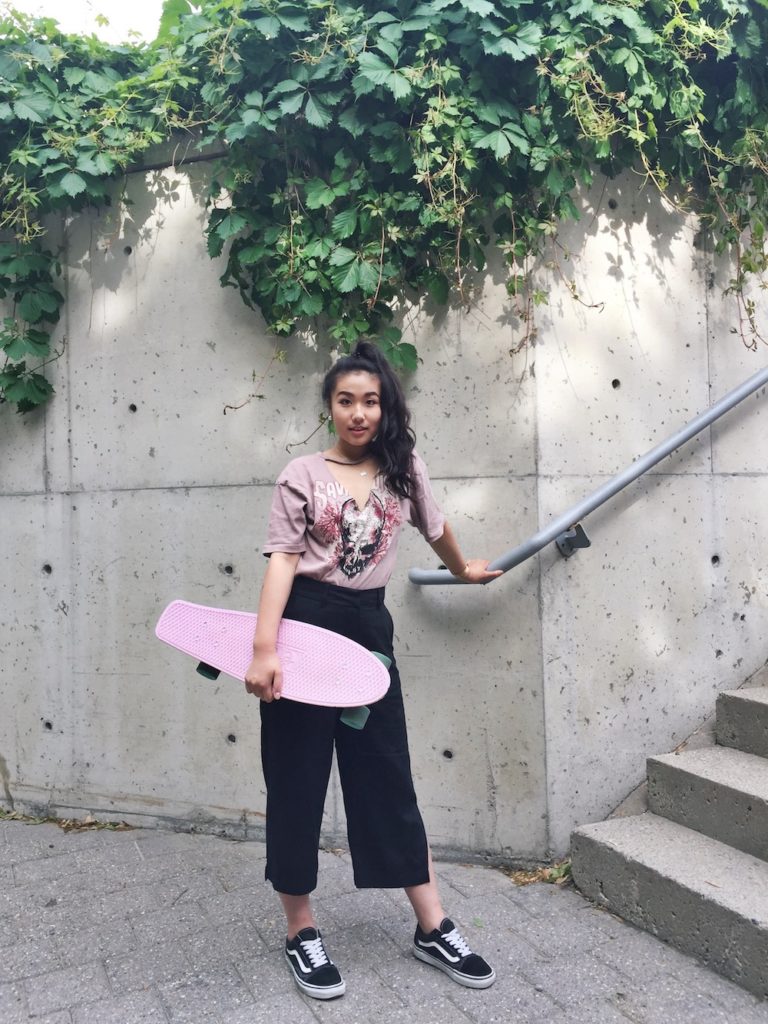 Which outfit was your favorite street style look? Comment down below!