We all have that one makeup routine: our everyday makeup routine. We can do it with our eyes closed and we always use products that we know work and that we are comfortable with. Though this routine is perfect for going to class, going shopping, or hanging out with friends, we all have those moments that make us want to be adventurous and switch things up a little bit. Now don't be intimidated, I'm talking about easy, quick techniques that can be done occasionally to spice up your everyday makeup look!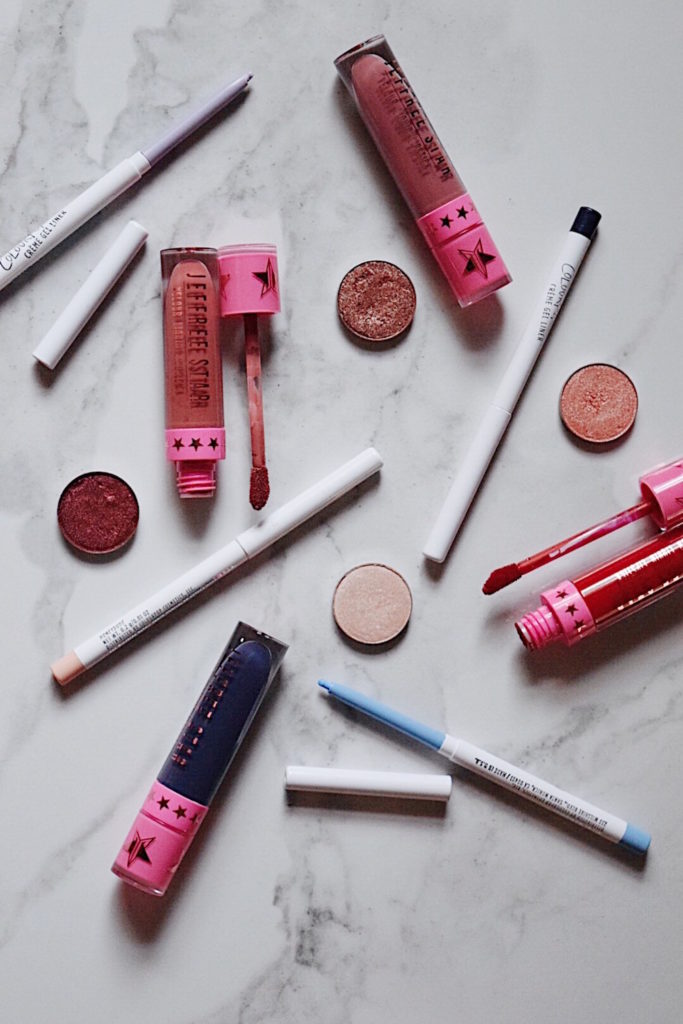 One super easy way to amp up your makeup look is by applying a pop of color to your waterline! I find this technique to be extremely easy and is very noticeable and flattering on everyone. To execute this look, I personally like to use the Colourpop Crème Gel Liners because they are great quality in addition to being very affordable! But, if you want to splurge on a high-end liner perfect for this technique, I highly recommend the Marc Jacobs Beauty Highliner Matte Gel Eye Crayon! Below are the Colourpop gel liners in shades DTLA, Honeydude, Crybaby, and Prance.
Another way to spice up your everyday look is to add a bold lip! Adding a bold lip color is guaranteed to catch the eye of others and will be sure to inspire others to get creative with their looks as well! Whether you choose a bright orange or a punch of pink, any bold shade will work! I personally love to use Jeffree Star Cosmetics Velour Liquid Lipsticks for this technique! A more budget-friendly option that could be used to achieve this technique are the Maybelline Vivid Matte Liquid Lipsticks. Below are Jeffree Star liquid lippies in shades Androgyny, Abused, Gemini, and Redrum.
One last tip I have for anyone trying to change up their everyday look is to add a foiled shadow to the lid! This technique is a super quick way to ensure your everyday look will be kicked up a notch! In my opinion, Makeup Geek has the best formula of foiled eyeshadow for a good price! Each foiled shadow from Makeup Geek is $10. An even more affordable product that is comparable to these shadows are the shimmer shadows in the Rimmel London Magnif'Eyes Shadow palettes!  Whether you use a brush or your finger, a foiled shadow on the lid is always stunning without being overwhelming. Below are Makeup Geek shadows in the shades In The Spotlight, Grandstand, Curtain Call, and Shimma Shimma.
So there you have it, three quick and easy ways to spice up your everyday makeup look! I hope this was helpful! What techniques do you use to spice up your everyday makeup look? Let me know in the comments below!