With a few more weeks left of summer vacation, the opportunity to jump in your car with friends, or even by yourself, and hit the road for a few days is still open. When mentioning a road trip, comfort is key. However, it's easy to fall into the "pajama-looking" outfits trap. Think about all the Instagram photo shoot opportunities you'll miss because of your comfy legging/sweats outfits. Use fashion to your advantage and combine comfort with style. Take a look at my three go-to travel outfits for inspiration when you're packing for your next road trip.
One-piece, One Outfit.
One-piece outfits are definitely a must. They take less space when you pack and are easy to style. They are literally one piece of clothing that you have to put on. A fun pattern or stylish shoes can transform the whole outfit. My favorite one-piece outfit is a casual shirt-dress wide enough for comfort but fitted enough to look stylish with a pair of gladiator sandals. If you are not into shirt dresses, you can always trade them in for rompers or long dresses.
One Pair of Shorts Equals Endless Possibilities.
Jean shorts with a T-shirt is another easy, go-to outfit. This has been a long time win-win for girls. The secret here is to choose the right pair of shorts that won't be too short or too tight. This way, they will be comfortable to wear but they will also have that unique, fashionable detail that will make them stand out from your everyday shorts. My favorite stylish shorts are these cute shorts with flamingos sewn on the pockets. They look nice with a half tucked in T-shirt and a pair of slide sandals.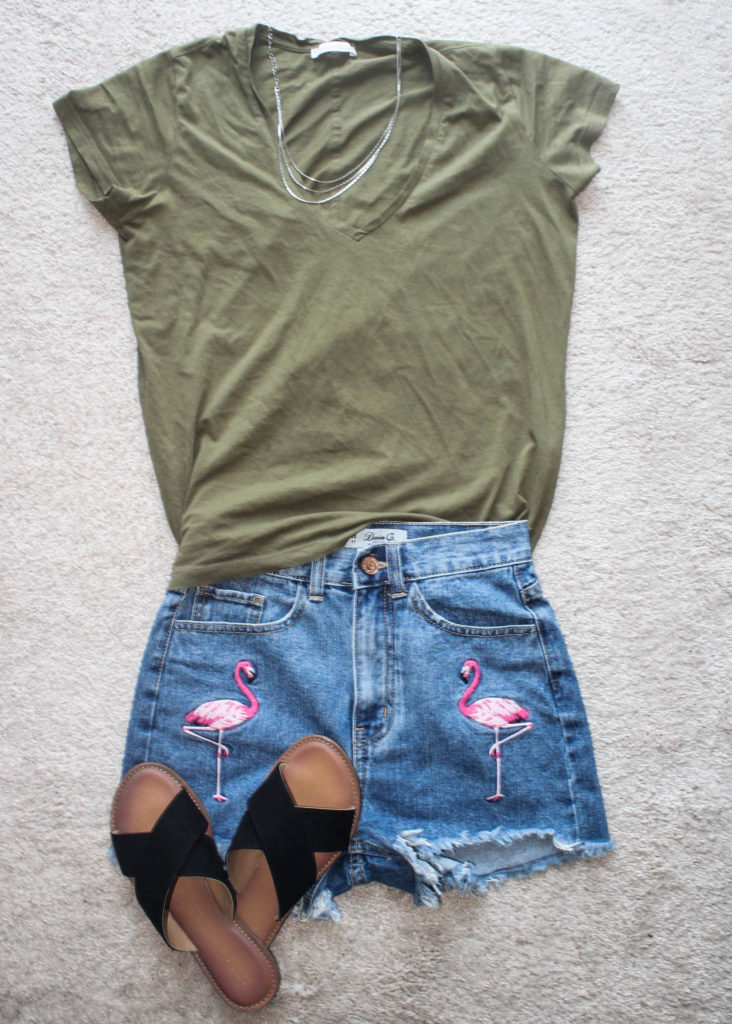 Mom Jeans Are Not Only for Moms.
You will be sitting for long periods of time, so you need a stretchy pair of jeans. "Mom jeans" are the perfect trendy option to put together a comfortable, yet stylish road trip outfit. They are loose fitting and give you a trendy, '90s style vibe stolen right from an episode of Friends. I love to style my mom jeans with a tight top to balance the looseness of the bottom. I also tuck my shirt into the jeans and add a belt to show off my figure. Paired with a pair of sneakers, this outfit will be perfection.
What are your favorite outfits to wear for a summer road trip? Let us know by commenting down below or tagging @Cfashionista in your outfit pictures.